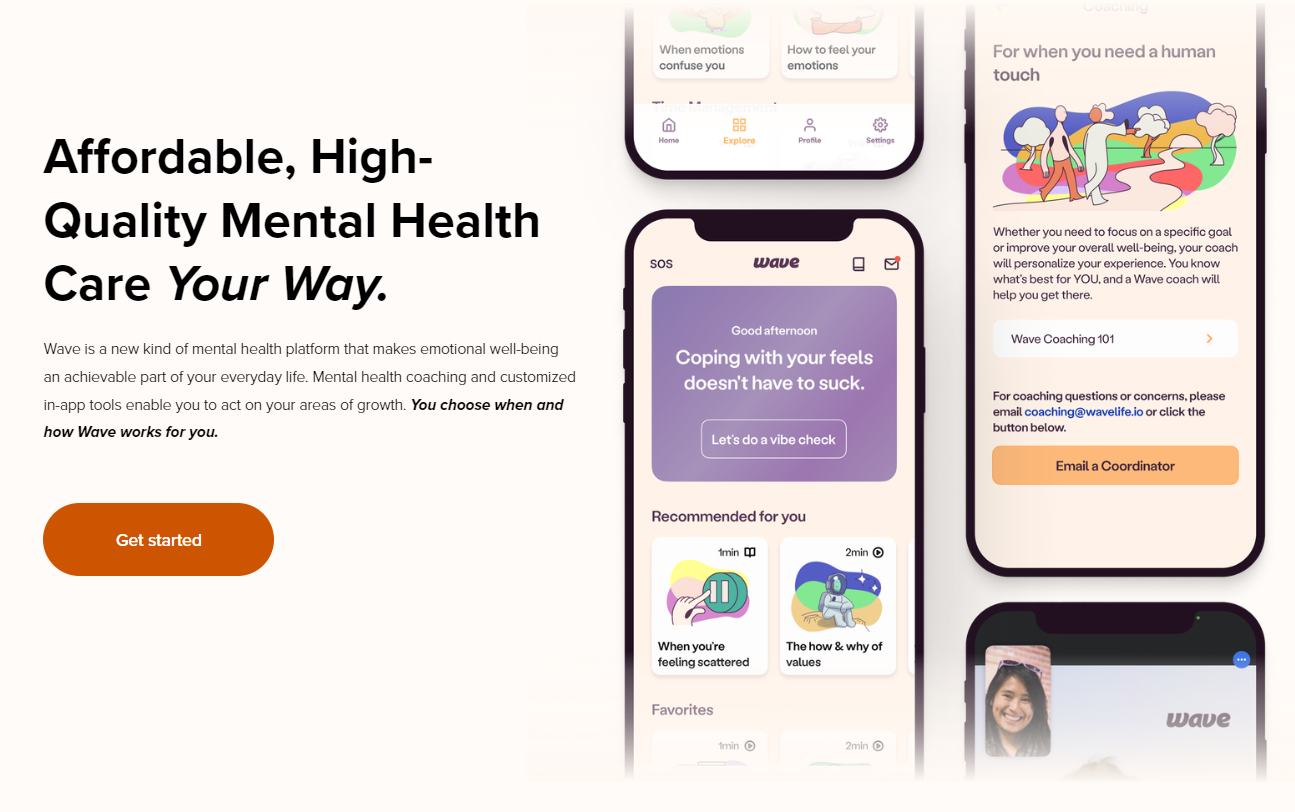 What You Should Know:
– Wave Life, the science-backed mental health platform aimed at supporting Gen Z raises $6M in seed funding led by Santé Ventures. The seed round also included participation from Hannah Grey, Joyance Capital, Gaingels, and Telocity Ventures.
– Created and led by clinical psychologist Dr. Sarah Adler, Clinical Associate Professor of Psychiatry at Stanford University, the Wave Life platform takes the best of science-backed traditional therapy and delivers it in a way that's more in line with a digital generation. Wave Life supports Gen Z in and out of the workplace with affordable, accessible, and relatable mental health support.
Understanding Gen Z
Gen Z, born between 1997 and 2012, is the youngest working generation and is expected to comprise 30% of the workforce by 2030, according to the U.S. Bureau of Labor Statistics. Recent reports indicate that Gen Z adults are the most stressed generation. The COVID-19 pandemic has only exacerbated existing issues such as remote work arrangements, job insecurity, the impact of social media, and geopolitical events. This has led to staggeringly high levels of depression, anxiety, and stress, with 42% of this generation having received a mental health diagnosis. Furthermore, 91% of Gen Z have reported experiencing at least one physical or emotional symptom related to poor mental health. These factors have a profound impact on both personal and professional lives, making it vital for employers to prioritize the mental health and wellbeing of their Gen Z employees to retain talent, foster a healthy workplace culture, and provide a better work-life balance.
Affordable, High-Quality Mental Health Care Your Way.
Wave Life is a mental health platform that utilizes the latest in brain science, technology, and human connection to make emotional wellbeing accessible and affordable for everyone. Gen Z is signaling that therapy is not for everyone — either it is unaffordable to find high-quality care or it isn't in line with a generation that wants personalized, easy access. Wave's National Board Certified Health and Wellness Coaches provide convenient on-demand coaching and support. Additionally, the Wave app provides ongoing measurement that encourages introspection and vulnerability, helping users to understand themselves better. The app features personalized interactive content that helps users understand the science and psychology behind their actions and feelings, along with science-backed quizzes to determine emotional strengths and identify areas that need attention. For employers, this multi-tiered, stepped-care approach can help their employees learn skills that lead to better communication, engagement, and an increased sense of belonging in the workplace, resulting in more satisfied workers.