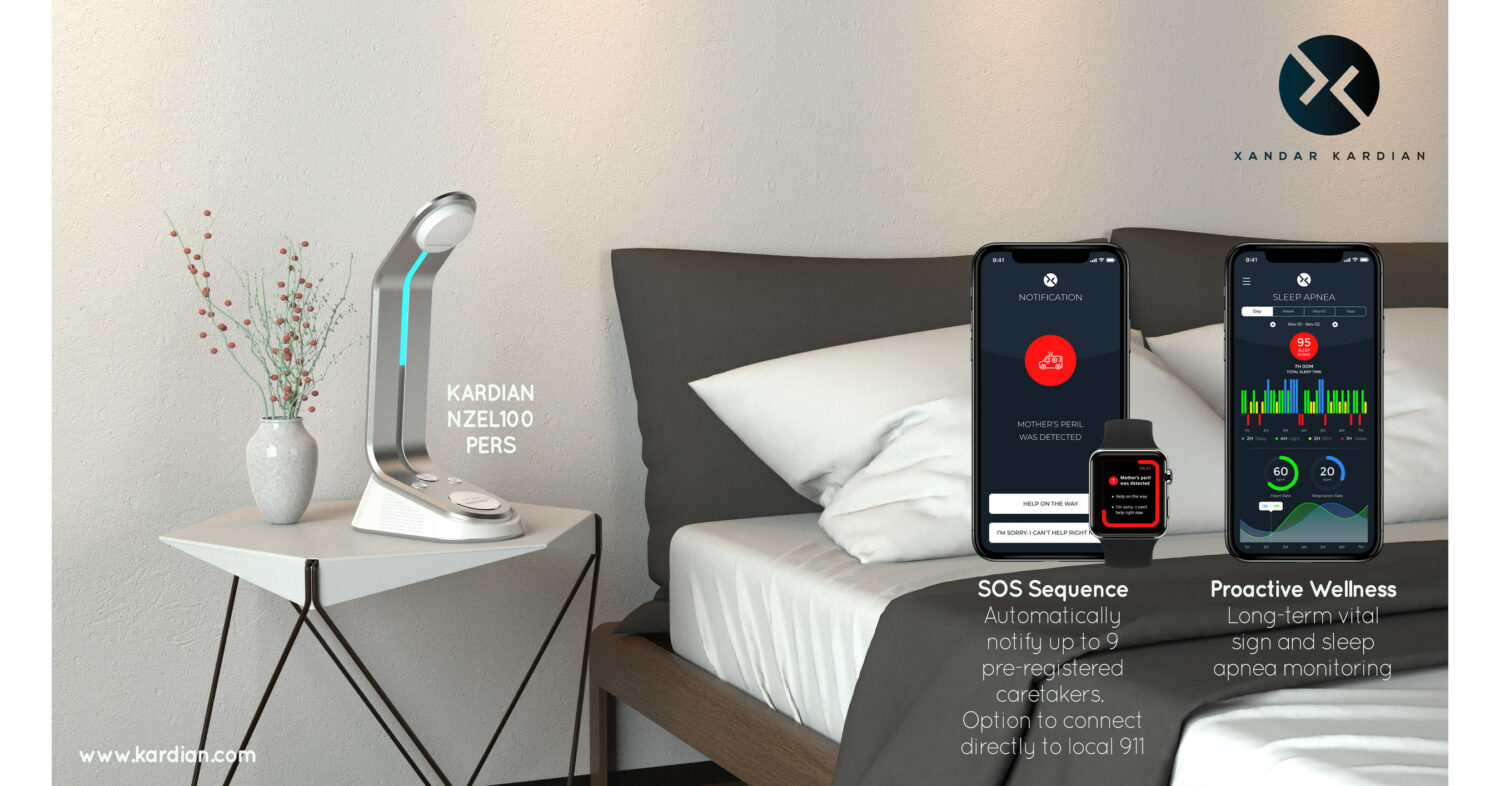 What You Should Know:
– Portfolia, the world's most powerful community of women investors, has officially announced a significant investment in Xandar Kardian from the firm's Active Aging I and Active Aging II funds. Portfolia's investment represents a core contribution to Xandar Kardian's $10 million Series A Funding round.
– Portfolia sees Xandar Kardian's impact extends well beyond the traditional hospital room, with impressive potential growth opportunities into a wider breadth of long-term care subcategories in the coming years – including assisted living, independent living and active adult living communities.

Digital Automation with Radar Accuracy
Founded in 2017 as a US Delaware C-Corp with international operations spanning South Korea, Canada and the United States, Xandar Kardian is led by CEO and founder Sam Yang with a mission of deploying reliable and high-accuracy cleantech, smart building and healthcare solutions worldwide. Xandar Kardian's XK300 became the first continuous, autonomous radar-powered health monitoring system to achieve FDA 510(k) clearance as a Class II Medical Device for non-invasive monitoring. The product's sensors provide critical early deterioration detection in healthcare settings by measuring 6000+ RHR (Resting Heart Rate) & RR (Respiratory Rate) readings a day, as opposed to a traditional hospital setting, where these vital signs are measured manually only 4 to 6 times a day.
The Xandar Kardian XK300 Autonomous Health Monitoring Solution achieved 510(k) Clearance by the U.S. Food & Drug Administration in April 2021, paving the way for a new era of accurate and reliable healthcare technology. With 23 patents granted and 11 pending, Xandar Kardian's technology has received more than 25 accolades and awards over the last few years – among them being inclusion on TIME's Best Inventions of 2022, Fast Company's Most Innovative Companies of 2022, and 11 CES Innovation Awards.