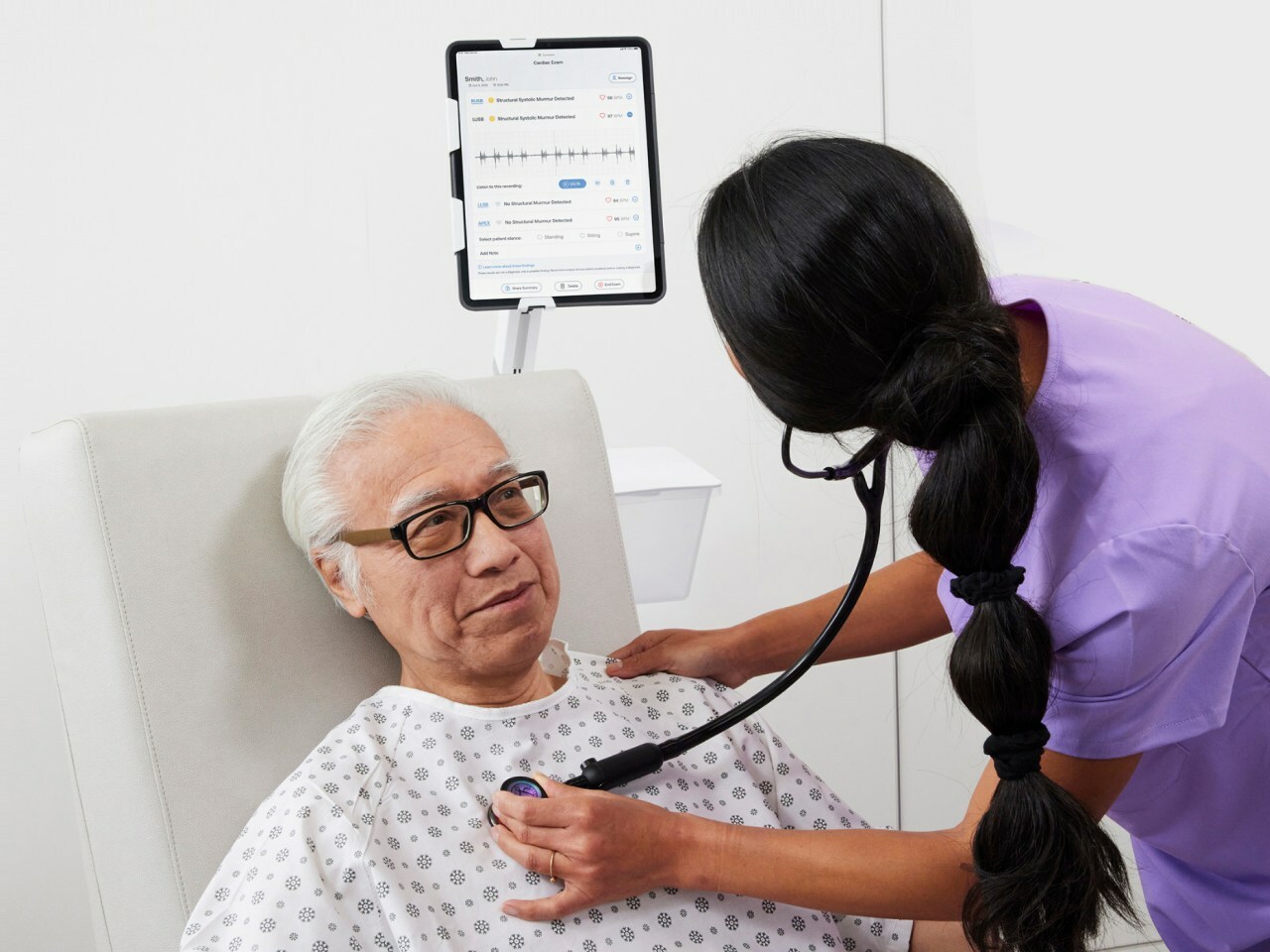 What You Should Know:
– Eko, a digital health company applying artificial intelligence (AI) in the fight against heart and lung disease launches the SENSORA™ Cardiac Disease Detection Platform.
– SENSORA™ currently features AI that objectively identifies structural murmurs, a sign of valvular heart disease, and Care Pathway Analytics software that provides downstream visibility and metrics of the patient journey through the healthcare system.
Eko SENSORA Cardiac Disease Detection Platform
SENSORA™ is a cardiovascular disease detection platform that combines the latest advancements in applied machine learning with one of the most ubiquitous medical devices in the world: the stethoscope. SENSORA™ FDA-cleared structural murmur detection helps health systems more accurately and consistently identify valvular heart disease (VHD) in patients during a routine visit with their primary care physician.
SENSORA™ Care Pathway Analytics follows patients with identified structural murmurs through the care continuum, providing downstream visibility into patient flows, clinical outcomes and patient economics. Care Pathway Analytics is designed to assist with critical decision-making by identifying care gaps that can be transformed into improved operational efficiencies, including reduced delays in delivery of care, length of stay, and readmission rates, all while improving patient and physician satisfaction.
Impact of Valvular Heart Disease
VHD is a life-threatening condition diagnosed in more than 8 million Americans. Left undetected and untreated, it can lead to heart failure, stroke, blood clots, and death. Older adults have a 1 in 10 chance of developing clinically significant VHD. However, more than half (57%) of clinically significant valvular heart disease goes undetected in this population. A primary care physician using SENSORA™ for structural murmur detection more than doubles their likelihood of detecting significant VHD.