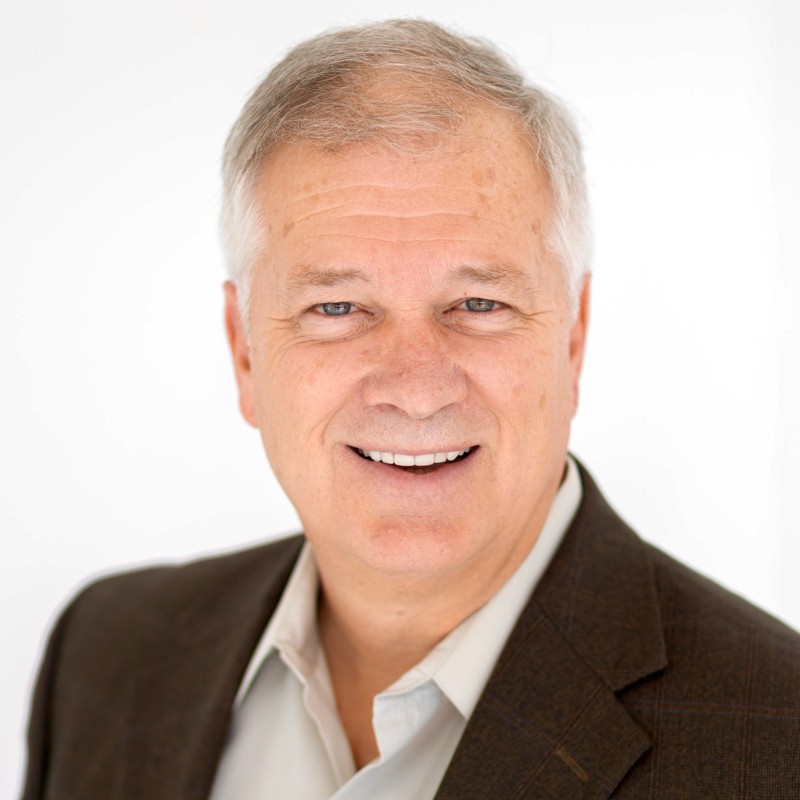 Telemedicine has helped improve the quality of life of patients in every corner of the world and has been successfully utilized to provide convenient care to people with limited or no access to health services. Today, worldwide digital interconnectivity is growing, enabling telehealth to advance health equity, bring access to care for underserved regions and meet the urgent, primary and behavioral healthcare needs of an exploding global population.
It has been a remarkable journey for the innovators who pioneered telemedicine. Since its inception, digital health services began the transformation from traditional healthcare — a reactive, disease-focused model — to a proactive, holistic system that is now recognized as virtual care. This remarkable approach to care is digitally integrated, patient-centric and focused on personalized health and wellness.
While market prognosticators forecast fluctuating adoption of telehealth, factoring into their predictions everything from COVID-19 issues and flu outbreaks to worldwide climate change, the impact of this change is palpable regardless of adoption rates. Telemedicine, telehealth and virtual care have essentially become the delivery tools of the future for personalized medicine that results in better health outcomes at lower cost.
Birth of Telemedicine
The genesis of telemedicine can be traced back to Boston during the late 1960's with the birth of a fully functioning telemedicine system operating between Mass General Hospital (MGH) and the Logan Airport Medical Station.
Architecting this futuristic configuration was Dr. Kenneth Bird, then Medical Director of the Emergency Department at MGH, his medical resident, Dr. Jay Sanders and Dr. John Knowles, general director of MGH. They garnered a lot of critics and naysayers, and while a team of pioneers pressed forward, it was Sanders who slogged through decades of resistance carrying the torch and becoming recognized as "The Father of Telemedicine."
Validating the Model, Sparking the Revolution
Dr. Sanders carried forward the concept in academia (University of Miami, Georgia Medical College) and also introduced telemedicine to correctional facilities. Word of this amazing technology traveled globally. While consulting at the University of Texas Medical Branch on telemedicine for inmate care, Dr. Sanders met Dr. G. Byron Brooks, an electrical engineer and medical doctor.
The Key Turning Point
Dr. Brooks and I enjoyed mountain climbing, loved extreme adventure, and decided to visit the African nation of Tanzania where they would climb Mt. Kilimanjaro. During the ascent, Dr. Brooks and I extensively discussed telemedicine, and that sparked the creation of Teladoc. The concept of commercializing telehealth came to life atop this venerable mountain.
I this entrepreneurial spirit and experience with building and selling a communications company, Internet Global, and began raising investment dollars for Teladoc. The new telemedicine company was a great idea, but investors did not agree and therefore, in the early years, the majority of the company was built on sweat equity. Nevertheless, the idea did catch hold, and the torch that Dr Sanders' had been carrying for decades became a rocket engine. Along the telemedicine journey, the Teladoc team overcame multiple obstacles, including bureaucratic resistance and the absence of a national network of telemedicine doctors amongst many others.
Telehealth Revolution Evolves to Virtual Care, Providing a Solution to Modern Healthcare Challenges
The rest is history.  The adoption of telehealth grew steadily and has greatly expanded over the last two decades. Today, physicians, patients and payers benefit from virtual care options that can be scaled to provide users with access to a wide range of providers, healthcare services and diagnostics that enable remote monitoring and testing which is especially important for chronic condition management. The next generation of Virtual Primary Care (VPC) being introduced by Recuro Health, called Complete Care, expands the model to include virtual urgent care, behavioral health, in-home lab testing, genomics, Artificial Intelligence and more. By removing the strict boundaries of a physician's office visit or making hybrid virtual/physical arrangements available, all stakeholders can focus their attention on the right quality metrics for improved care.
Successfully Meeting Today's Healthcare Challenges
As today's most in-demand telehealth innovation, virtual care solutions are improving quality of life for patients, and successfully meeting today's medical challenges in complex clinical and financial environments focused on value-based care.
Some of the challenges addressed by virtual care:
– Addressing the healthcare needs of an exploding population coupled with a shortage of primary care physicians and the scarcity of behavioral health clinicians
– Responding to the demand for more affordable and convenient access
– Resolving patient barriers to accessing care, issues associated with health equity
– Reducing hospital, payer and patient costs
– Improving overall experience of healthcare and outcomes
Virtual Care provides value throughout the healthcare ecosystem and along the patient's healthcare journey with personalized and proactive digital solutions, connecting patients to providers with on-demand access to in-demand health services for a convenient "virtual first" experience.
Providing a Critical Need for Behavioral Health
With the de-stigmatization of mental and behavioral health issues and the continued surge in COVID-19, there is escalating demand for behavioral health services.  The reservoir of clinicians has not kept pace, and many people at risk are finding it difficult and costly to access behavioral care when needed the most. This challenge severely strains clinical resources and reveals a shortage of providers and other vulnerabilities of the behavioral health system. COVID-19 brought new attention to behavioral health issues, and the pandemic served as a catalyst that spawned a new generation of innovative solutions to meet specific challenges and barriers to care.  Virtual care for behavioral health issues has provided what is widely recognized as a lifesaver.
What's New, Next and Beyond
This next generation of virtual care is part of a greater seismic shift toward delivering the full spectrum of care wherever patients are located. It is an objective that is both consumer and payer centric, serving the access needs of all segments of the healthcare ecosystem.
The goal is to build and operationalize an entirely new engine that improves upon the virtual urgent care model with the next generation of tools specifically designed for preemptive care and able to catch medical issues before they become dangerous and expensive. The best tech-enabled telemedicine engine is founded on the principle to prevent first and treat when necessary. Benjamin Franklin said it best: an ounce of prevention is worth a pound of cure.
A Tech-Enabled Engine for New Breed of Virtual Care Aligned with Industry Trends
The healthcare industry is uniquely positioned to project trends as they impact all stakeholders, including patients, providers, payers and vendors. It is anticipated that the rapid expansion of virtual care will dramatically reshape how healthcare is delivered and that current approaches, successfully support individuals with chronic conditions, connect caregivers to the best health systems as well as support comprehensive mental and behavioral health challenges.
There is a greater emphasis on care coordination and diminished focus on siloed, add-on remote monitoring solutions that simply mirror the fragmentation and unreliable care transitions of our existing system. As patients demand more accessible care options, and with healthcare facing a pivotal moment of digital transition, integrated virtual care is poised for higher utilization and significant growth.
As part of this uptick in adoption, genomics will become a significant disruptive force. The ability to transform genomic information into effective diagnostics and therapies with greater precision represents the future of personalized medicine as it embraces genomic tools to enable more precise prediction and treatment of disease. The fundamentals of genomics will require the development, standardization and integration of several important tools into health systems and clinical workflows. These genetic tools include health risk assessment, family health history, clinical decision support for complex risk and predictive information.
Together with in-home diagnostics, genomic information and the efficacious application of Artificial intelligence (AI) tools will enable a paradigm shift to a comprehensive approach.  It will be possible to identify individual risks and guide clinical management and clinical decision-making — all of which form the basis for a more informed and effective approach to patient care. 
It is also expected that as virtual care becomes more accessible, it will generate increased coverage by insurance companies. Health plans and employers place high value on this one-stop resource which integrates all their vendor solutions in one central location to relieve "vendor fatigue" with a "complete care" experience. The most thoughtful and well-architected virtual care solutions provide a seamless, single-point patient experience, delivering health services that are digitally optimized as a benefit of a member's health plan – whenever care is needed and wherever the patient is located — regardless of time or distance.
---
Author Michael Gorton
Michael Gorton is a quintessential entrepreneur and company builder. As CEO of Recuro Health he leads a team which includes several leaders from Teladoc, where he served as the founding CEO and pioneered an industry-changing health care model that created a new efficiency paradigm in healthcare. Gorton co-authored and published The Digital Medical Home: a compendium of stories, personal anecdotes and true accounts of how telemedicine was born on the streets of Boston in 1967 and how it slowly grew into the industry we know today. Most importantly, the book shows that as impactful as telemedicine is, in the future it will simply be little more than a delivery tool for the next generation of proactive and preventive medicine. Ernst & Young LLP (EY US) recently named Gorton as one of the 2022 Entrepreneurs Of The Year® based upon his entrepreneurial spirit, purpose, growth and impact, among other core contributions and attributes.