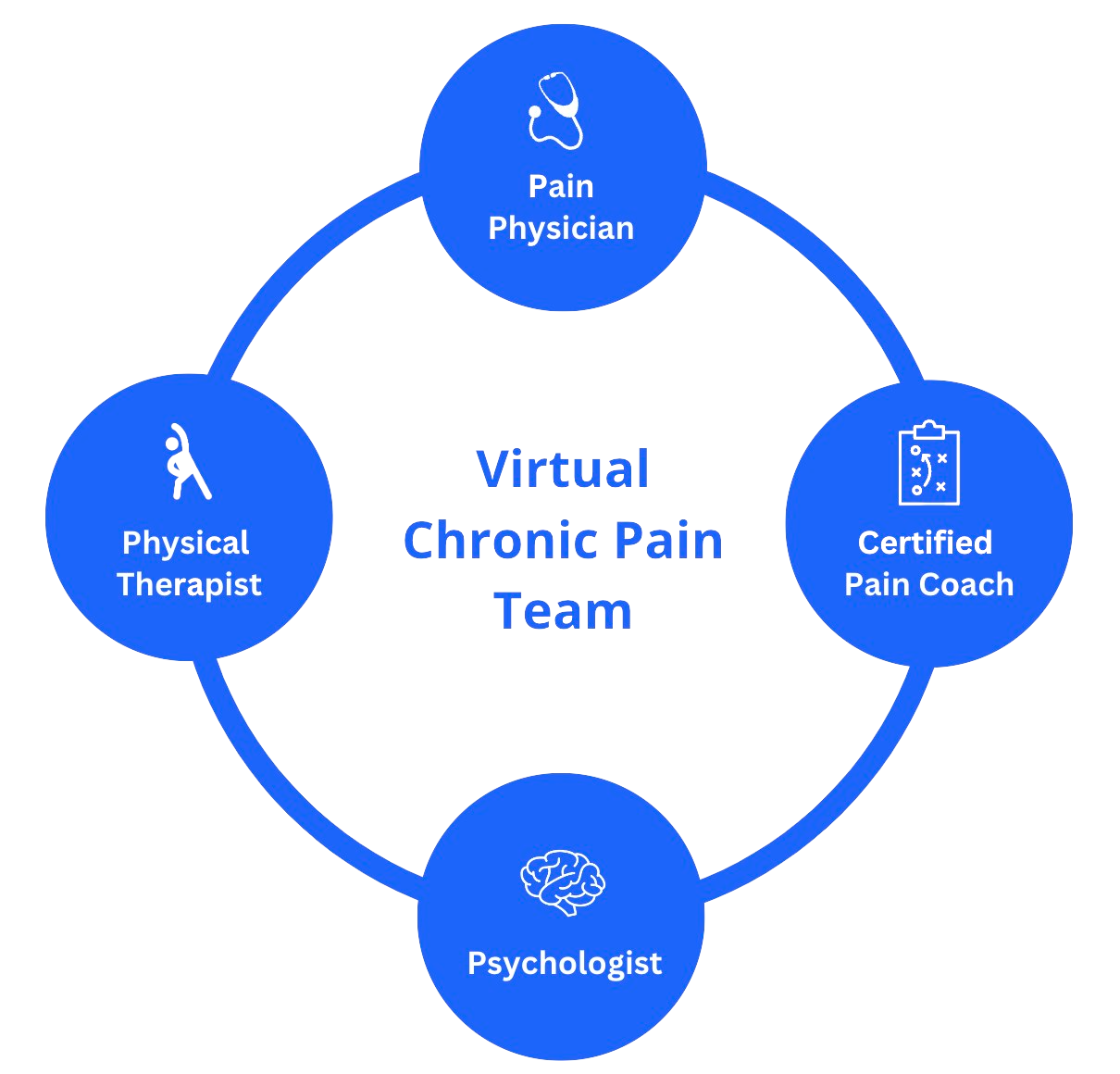 What You Should Know:
– Override, a new multi-specialty, virtual chronic pain solution founded by former US Secretary of Veterans Affairs, David Shulkin MD, and his daughter, Jennie Shulkin JD emerges from stealth with $3.5M. The seed round was led by 7wireVentures and Martin Ventures, with SignalFire and Confluent Health joining the round.
– In addition, Override has acquired the country's leading pain management coaching business: Take Courage Coaching.
Virtual Chronic Pain Team
Today, 50 million adults (1 in 5) in the U.S. have chronic pain – with nearly half of them experiencing unsatisfactory management of their condition. Override is a non-opioid solution that bridges the gaps in traditionally fragmented, one-size-fits-none chronic pain treatment. Even though chronic pain is known to affect more than just the body, pain care typically operates in silos – surgeons performing surgeries, primary care doctors prescribing opioids, psychologists conducting psychotherapy – without any communication between providers.
Override is a virtual, one-stop-shop that matches patients with a team of chronic pain specialists in pain medicine, physical therapy, and behavioral health. These specialists treat Override patients individually and work together as a team. Override's approach is informed by the latest in pain neuroscience research – showing that acute and chronic pain are distinct processes. While previously the difference between the two was thought of as a difference in duration, fMRI imaging shows that chronic and acute pain activate and are processed by totally different parts of the brain. Unlike acute pain, chronic pain is housed in areas in the brain dedicated to emotional processing and memory. Because of overlapping neural circuitry, chronic pain can feed into increased anxiety and depression, and pre-existing anxiety and depression can worsen chronic pain.
Comprehensive Pain Program
Patients can purchase individual appointments with an Override pain physician, physical therapist, psychologist, and coach. Or patients can opt into a more intensive monthly bundle: in its "Comprehensive Pain Program," each of Override's care team members have frequent live appointments with the patient throughout the month, for several months.
Override is working directly with patients, as well as piloting its full, interdisciplinary model with employer and health system partners.  Override is giving full access to its Comprehensive Pain Program to 23 people for just $23/ month for six months.
"There are countless providers and companies focusing on the low hanging fruit: people with acute pain. That's where traditional healthcare excels – injections, surgeries, painkillers. After traditional treatment fails, it's chronic pain patients like me who are told they're out of options, forgotten about, and thrown away as too complex. Override exists to serve them." says Jennie Shulkin, Override co-founder and CEO.