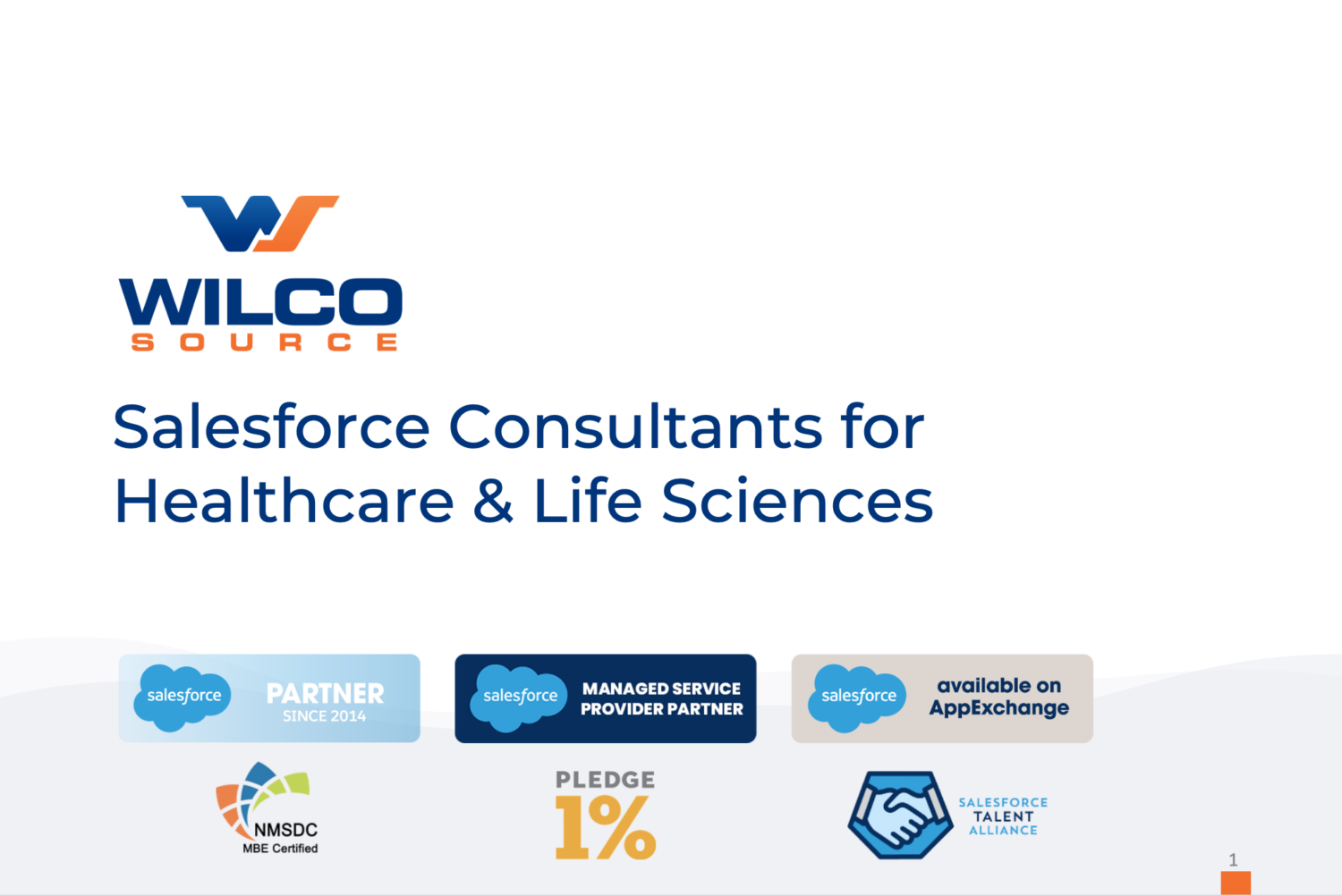 What You Should Know:
– CitiusTech announced that it has acquired Wilco Source, an industry-leading Salesforce solutions company to expand its offerings in patient services, care management and digital front door.
– This strategic acquisition comes on the heels of Bain's recently announced investment in CitiusTech valued above $1B. These strategic initiatives validate both CitiusTech's track record of success and CEO Bhaskar Sambasivan 's strategic leadership in the healthcare IT space, which has resulted in a doubling of CitiusTech's revenue.
Salesforce Solutions for Healthcare & Life Sciences
Founded in 2014, Wilco Source has more than 400 employees across the US and India. The company has been a Salesforce partner since its inception in 2014 and has built a strong team of healthcare technologists and Salesforce experts with over 450 Salesforce certifications. Wilco Source provides enterprise solutions for many leading healthcare and life sciences organizations and has developed multiple accelerators and solutions, including:
– Digital front door (i.e., patient and provider portals) (Salesforce Communities)
– CRM for pharmaceutical companies to support contact center operations, inventory management, demand forecasting and order-to-cash (Salesforce Health, Service, Manufacturing Clouds)
– Digital hubs for the personalized, omnichannel patient and member experience (Salesforce Health Cloud)
– Risk Evaluation and Mitigation Strategies (REMS) solutions for pharmaceutical companies (Salesforce Health Cloud)
– Marketing automation (Salesforce Marketing Cloud)
– Configure-price-quote (CPQ) and Field Service solutions for medical device companies (Salesforce Sales, Service, and Revenue Clouds)
Acquisition Impact
As organizations increasingly adopt digital technologies to transform care delivery, strengthening patient and member experience across the care continuum has become a key imperative. The acquisition of Wilco Source enables CitiusTech to strengthen its patient and member-centric digital offerings, by combining CitiusTech's deep healthcare domain and digital innovation expertise with strong Salesforce implementation, integration, and product engineering capabilities from Wilco Source.
The acquisition is aligned to CitiusTech's 3×10 growth strategy to accelerate business transformation and convergence across the healthcare and life sciences industry. Post-acquisition, the Wilco Source leadership will run the integrated Salesforce business providing solutions and services across CitiusTech's and Wilco Source's existing and new clients.