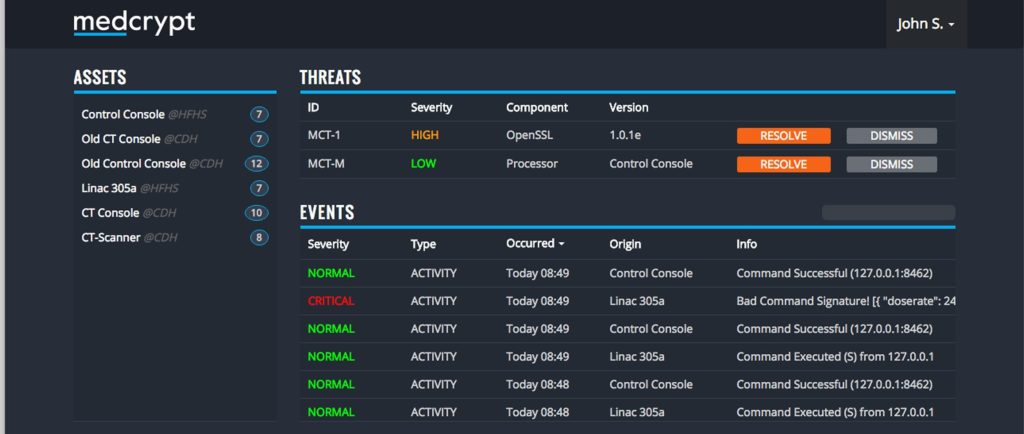 What You Should Know:
– Today, MedCrypt, the proactive cybersecurity solution provider for medical devices and manufacturers raises $25M in Series B funding led by Intuitive Ventures and Johnson & Johnson Innovation. 
– The round included participation from institutional investors Section 32, Eniac Ventures, Anzu Partners, and Dolby Family Ventures. This round of funding brings the company's total to date to $34.4M.
Rising Need for Medical Device Cybersecurity
This round stems from the growing need for improved medical device cybersecurity as the deployment of use medical devices increases. Typically, hospitals average 10 to 15 medical devices per patient bed. There are approximately 10 to 15 million medical devices in U.S. hospitals today. An estimated 25% already are connected, and this is expected to grow to 40% (and recent research suggests this number is rapidly closing on 50%). As medical devices increase, so do threats around potential cyber crimes and increased patient vulnerability. 
Expansion Plans
MedCrypt will use these funds to scale their cryptography, behavior monitoring, and vulnerability inventory products across various types of medical devices, from small devices like glucose monitors to hospital-based surgical robots. The funds will also be used to expand MedCrypt's engineering team to support the market's exponential increase in demand for medical device cybersecurity products and services.