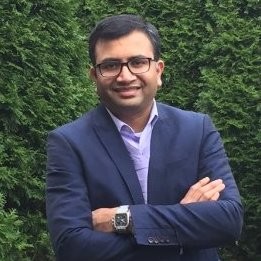 Care providers continue to face mounting pressures – from increasing staffing shortages to balancing patient needs across in-person and virtual settings and managing pent-up patient demand. Rather than navigating through fragmented digital solutions that feed care providers disparate data, more and more clinicians now rely on connected technology to access the care context, i.e. the right patient data translated into reliable actionable insights at the right point in their workflow. 
To truly alleviate the mounting resource, capacity and data burdens faced by care providers today, it's important to closely evaluate what these digital tools and solutions can offer to providers, as today's technology is only as useful as it is designed with the end-user in mind.
What is clinician-centric technology?
As evidenced by the early days of digital health innovation, we cannot ignore that technology can become a source of frustration and administrative burden if not implemented strategically – technology for technology's sake can do more harm than good. Truly clinician-centric technology is designed to take the friction out of workflows and care delivery and allow care providers to focus on what they do best.
A McKinsey & Company 2021 survey reported a 15.8% nursing turnover in a period of 12 months, in addition to an average increase of 4 to 5 percentage points in vacancy rates during the same period. With more statistics coming out of the Association of American Medical Colleges (AAMC) indicating we could see an estimated shortage of between 37,800 and 124,000 physicians by 2034, informatics leaders' focus is shifting toward staff experience and retention.
This prioritization shows that digital transformation in healthcare is really about the people, not the technology. Rather than overwhelming care providers with technology and leaving them with the responsibility to make sense of all the tools and the data they offer, solutions need to be thoughtfully integrated into workflows so that clinicians can access the right data at the right time to make informed, confident care decisions. 
Solutions that help clinicians make sense of data, support seamless transitions of care, and manage increasing patient loads will help ease some of the biggest pain points that many clinicians face today.
Making data actionable
Clinicians interact with a wide variety of tools and platforms on a daily basis – from EMRs to virtual care platforms, to clinical communication and scheduling platforms. Keeping pace with this influx of data sources is a growing challenge. Over half (51%) of healthcare leaders agree that data silos hinder their ability to utilize data effectively. Breaking down these siloes and turning an abundance of data into actionable insights starts with a robust, cloud-based platform. 
The power of the cloud goes well beyond data storage. It opens the door to greater visibility into the patient journey and smart data analytics to enable the right care at the right place at the right time. When it comes to choosing a cloud solution, healthcare providers will benefit most from technology that helps them visualize data in a user-friendly way, generate new operational and clinical insights from that data, and ensure those insights can be used to power confident clinical decision-making. By moving from point solutions to a platform approach, health systems can liberate data and connect it in a manner that allows care teams to provide proactive care and collaborate in a more impactful way.
Supporting seamless transitions of care
In the age of value-based care, clinicians are responsible for the end-to-end well-being of their patients. They require access to insights not only about a patient's hospital stay but also through discharge and post-acute care. Effective transitions can be highly influential to patient outcomes, but information often gets lost in these transitional periods. Rather than being penalized when these shifts lead to blind spots and missed data, clinicians need to feel empowered with the right solutions that offer visibility into their patient's well-being as they transition care settings both inside and outside the hospital.
It is critical for providers to not only understand how their patients' health is progressing but also how those patients manage their own health beyond the hospital walls. With virtual care and remote patient monitoring solutions becoming an everyday part of care delivery, we can now extend the reach of clinicians, leverage the power of robust data integration, and empower them with meaningful patient insights and trends right when and where they're needed. This allows clinicians to proactively manage patients' conditions at home, helping alleviate strained hospital capacities while also driving more timely patient interventions to avoid preventable readmissions. 
Effectively managing patient loads
41% of all U.S. adults deferred medical care during the height of the pandemic, leading to an increasingly acute patient population today. This, along with staffing shortages, means providers need to do much more with much less. Predictive, AI-powered tools can help to triage patients more efficiently according to priority, guide them to the right setting based on their condition and who has the capacity to receive them, and direct clinicians to those in need of immediate attention. Used as a "care traffic control" model, providers can understand where a patient needs to be across a health system – whether it is the general ward, the ICU, or a transitional care unit – and be routed where they are most needed to ensure efficient use of resources and bed availability while providing a better view on staffing. Especially as nursing coverage can vary greatly across hospitals within a health system, the birds' eye view and AI-driven decision-making are critical to both the quality of patient care and care providers' ability to confidently manage their caseload.
Empowering clinicians with technology built for them
The anticipated staffing shortages and the explosion of disparate technology will keep any healthcare CIO up at night. To effectively recruit and retain the best talent, it's become increasingly important to offer technology that supports, rather than overwhelms the care provider. Collaborative sessions may help to uncover their needs and pain points and offer guidance on how to practically implement digital technology in the most beneficial way. 
Ensuring clinicians get the most out of the solutions they use requires proper training and an adequate IT infrastructure. The right technology infrastructure can pave the way for clinicians to fully utilize data, overcoming the lack of training. With a keen focus on improving the clinician experience and adequate training on technology that integrates seamlessly into their workflows, healthcare leaders can help clinicians get the most out of technology and continue to advance their digital transformation.
Investing in clinician-centric technology that is truly integrated into workflows can empower providers with visibility into patient care journeys across settings and help to boost clinician satisfaction while improving patient outcomes.
---
About Shiv Gopalkrishnan
Shiv Gopalkrishnan is a seasoned executive who currently serves as the General Manager of EMR and Care Management within Philips' Connected Care business. With an enduring passion to transform healthcare through technology, Mr. Gopalkrishnan has spent his 20+ year career at the intersection of care quality, cost and access, delivering innovation and scaling businesses. Prior to joining Philips, Mr. Gopalkrishnan held the role of Vice President and General Manager of the Intelligent Network business at Change Healthcare, delivering real-time claim settlement and payment transaction experience to payers, providers and patients. Mr. Gopalkrishnan started his career at GE Healthcare's Diagnostic Imaging business followed by GE Healthcare's IT business as the Vice President & General Manager of their Enterprise EMR and Revenue Cycle businesses. He helped spinout GE's RCM business in 2018 and consequently founded Healthstack, a startup focused on delivering AI-based care management solutions, where he served as CEO.
---