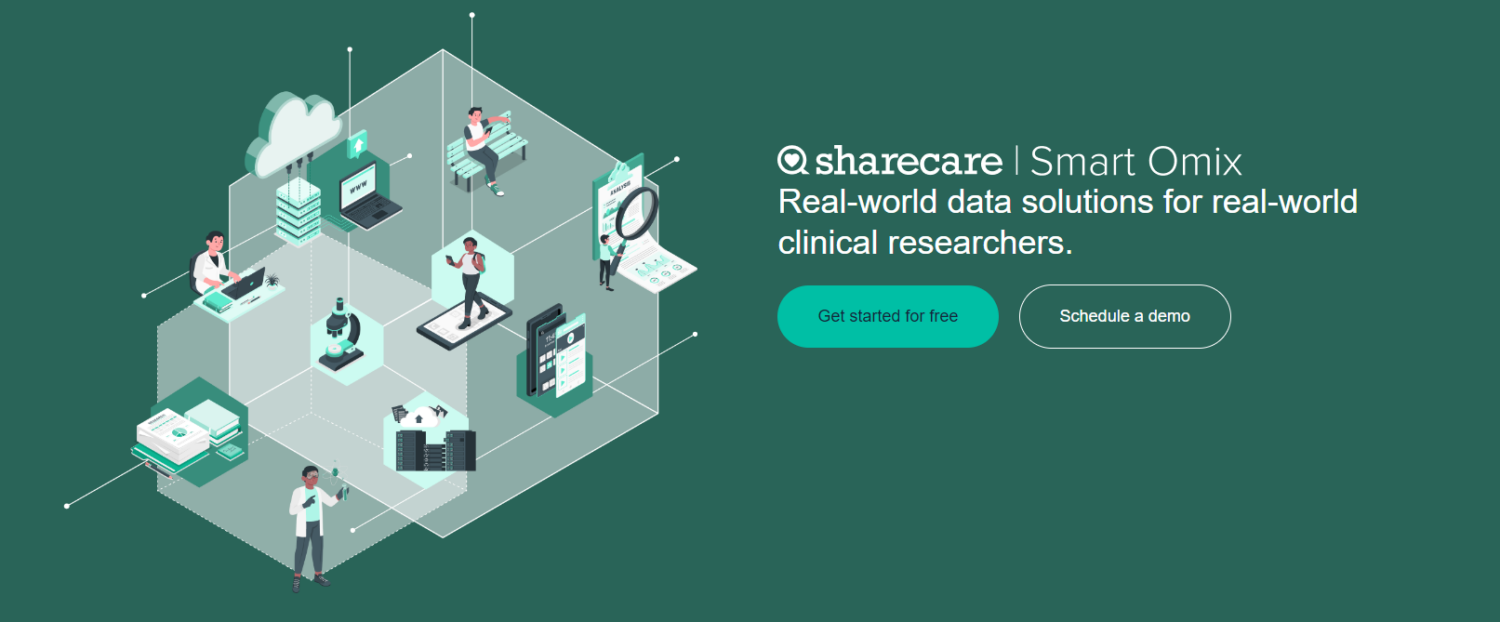 What You Should Know:
– Today, Sharecare announced the launch of Smart Omix, Sharecare's new scalable SaaS-based solution to empower independent researchers, clinicians, and academic institutions to conduct digitally enabled clinical research studies
– Smart Omix is made for researchers by researchers and purpose-built to address technological, economic, and talent barriers to remote observational studies more commonly encountered by members of the research community, in particular underserved independent and academic clinicians and researchers.
Enabling Independent Decentralized Clinical Research
Created by a women-led team passionate about diversity and addressing the dire need to democratize clinical research, Smart Omix packages all the necessary tools that make real-world data collection possible– and will ultimately help redefine who gets to be a researcher. This new intuitive software-as-a-service (SaaS) platform builds on Sharecare's work with leading life science companies, such as UCB, to conduct decentralized custom research studies.
With a tiered, license-based pricing model, Smart Omix enables all researchers – clinicians, academicians, students, and scientists – to implement a cost-effective solution that serves their independent research needs – from prototyping a study for Institutional Review Board approval to the full execution of a clinical study – for any length of time. Within the self-service platform, easy-to-use tools allow researchers to establish and manage processes for electronic informed consent (eConsent) and adherence-based compensation, build and refine study protocols, and gather electronic patient-reported outcomes (ePROs). Studies can be launched with participants through the companion app, Smart Omix by Sharecare – available for download in the App Store and Google Play – which enables researchers to conduct their studies and collect rich real-world data via smartphone.
"Smart Omix is designed for researchers by researchers to make high-quality, rigorous real-world data studies an accessible reality across the field – whether led from within a pharmaceutical company or by a 'citizen scientist' aiming to learn more about a condition," said Zeenia Framroze, Sharecare's vice president of strategy and operations for Smart Omix. "By combining a SaaS model and decentralized research methodologies, Smart Omix presents untapped and exceptional potential to aid in the democratization of research in a digital-first world." 
Why It Matters
By decentralizing clinical research, Smart Omix replaces brick-and-mortar trial sites, capitalizing on the efficiency and scalability of digital studies while also addressing socioeconomic barriers to patient and consumer participation such as transportation needs and time away from work. The platform also supports a transparent, user-friendly participant experience that engages individuals as they utilize their own devices to self-report and visualize their data, while allowing them to observe their own health metrics day-to-day and, with their consent, inform their care teams about their health status. To date, leading pharmaceutical and life sciences companies, including UCB, have used Smart Omix to advance relevance, equity, and data integrity in research across various disease states through smartphone-based bespoke studies.