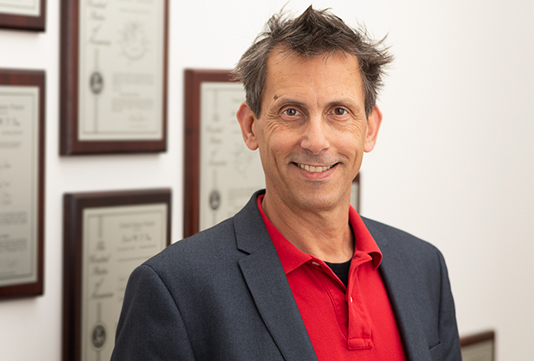 From the development of the EMR to the growth of telehealth, the digital environment for healthcare has evolved tremendously over the last few years. So, it's no surprise that IT spending is set to increase by 12.3% for cloud computing, 9.7%, for digital transformation, and 9.7% for security software this year. Though healthcare organizations have historically been slower to adopt cloud, we're now seeing renewed interest.
Has the pandemic caused a reaction among IT leaders to follow this trend? Or is cloud just the start of a digital identity revolution for care providers? Let's dive into the main factors behind this trend.
But first – why has healthcare lagged other industries in cloud adoption?
Cloud isn't anything new. In fact, almost all businesses use it in some form, and the market for public cloud alone will be worth over $800 billion by 2025. However, the healthcare sector can be slow to adopt new technologies like cloud.
Any medical data stored in the cloud is accessible from multiple locations. So, anything ranging from a patient's personal health information (PHI) to a clinician or doctor's digital identity is a lot more vulnerable to cyberattacks. With industry leaders focused on compliance, regulation, and security, this understandably makes healthcare leaders hesitant to adopt these technologies.
But while this threat appears in the cloud, a greater one lies in human error and negligence – where a lost device or stolen password can lead to a breach just as easily as a phishing attempt.
The good news is that there are many solutions on the market today that HDOs can implement to mitigate security risks by protecting the digital identities of those accessing sensitive patient information.
Why is it important to protect a user's digital identity?
Digital identity refers to the unique identifiers an individual uses to interact online. For example, a doctor uses their digital identity to log into a patient's medical record. Of course, protecting these identifying credentials is crucial to reducing the risk of a cyberattack or breach of sensitive information.
Fortunately, digital identity solutions have seen more widespread adoption due to the need to manage and secure a multitude of users, locations, and devices – many of which are cloud technologies. HDOs that have implemented these solutions have seen their security posture strengthen, allowing IT leaders to put more trust in cloud.
These solutions also provide HIPAA compliance – a growing topic of importance as telehealth and virtual care open even more access points to a user's digital identity. In the U.S., HIPAA encourages the use of electronic medical records and includes standards for protecting PHI. These standards affect any organization that handles patient data – including cloud service providers.
Still, finding a HIPAA compliant digital identity solution is only one component of reaching a secure digital environment. HDOs must also configure their infrastructure, monitor it continuously and address any issues that arise. As such, many healthcare leaders are fearful of making a compliance misstep when they migrate to the cloud – with the potential of hefty fines. Luckily, more digital identity solutions have taken steps to address these fears through the cloud.
So, how will the cloud change healthcare IT?
Within and beyond hospital walls, care as we know it has changed drastically since the onset of the pandemic. Keeping up with the rising number of COVID-19 patients while continuing care for the public has left clinicians and IT leaders with a lot more to keep track of (not to mention some serious burnout.) Fortunately, cloud offerings provide appealing capabilities that could lead to more innovative patient care while combatting ongoing IT talent shortages, and the pressure of growing costs.
Improve patient care through the cloud
Over the last couple decades, we've seen the electronic medical record (EMR) transform data storage for HDOs. How and where that data is accessed is different too, with many clinicians using smartphones and tablets to send information and access patient records. But as the digital health landscape evolves and cyberattacks rise, more safeguards have been put in place to protect this sensitive information – but at what cost to the patient experience?
Using any mobile device often requires clinicians to connect to a VPN and authenticate at least twice – not ideal for those working to provide care without worrying about technology.
How can cloud help? By providing ease for HDOs while empowering patients.
We've already seen many healthcare organizations adopt cloud technologies with the rise of telemedicine, a trend that shows no signs of slowing. Many are using cloud to implement services that make it easier to share health data, treatment plans, lab test reports, medical records and even doctor's notes, without sacrificing security.
For clinicians using mobile devices, cloud access is a secure and seamless option. There's no need to access the VPN with multiple log ins because of the encrypted connection. This alone has given patients better visibility, access, and options regarding their own health, as HDOs maintain HIPAA compliance.
Maintain IT security amid resource constraints
As the amount of data in hospital systems continues growing, the responsibilities of IT staff have expanded as well – quite a bit. Just as we've seen in other industries throughout the pandemic, this burnout has resulted in healthcare talent shortages and resource constraints.
But every talent shortage has a silver lining. In this case, it's increased cloud adoption. For short-staffed healthcare organizations struggling to find qualified workers, cloud is a much more attractive option than on-site storage. HDOs can outsource all maintenance and support to cloud service providers. Those managing cloud servers are often IT experts trained at securing massive amounts of data – further increasing the security of cloud.
Many analytical tools are used through cloud to handle database management, business analytics, artificial intelligence, and beyond. This adds a layer of security while converting data into meaningful information.
Growing cost pressures
Participants spent around 50-70% less when storing PHI in the cloud, compared to on-premises, according to a Black Book survey on the state of healthcare IT. At a time when IT budgets are being squeezed in all directions by increasing insurance rates, rising salaries, growing user demands, and higher overall operating costs, this represents an important saving.
Why is cloud cheaper than on-premises storage? First, because it requires little to no upfront spend on hardware and licensing. Second, because it enables users to pay as they go for availability and storage, as well as offering limitless scalability. And third, it supports remote access for clinicians.
For some healthcare organizations, the unpredictable price of energy might also play a role. Powering and cooling an on-premises data center is extremely energy intensive, and therefore costly. Migrating to the cloud protects organizations from this – at least in part.
Finally, it's worth noting the growing popularity of hybrid cloud solutions – the market for which is forecast to triple in value from 2020 to 2026, rising from $52 to $145 billion. Hybrid cloud refers to any solution that combines private storage infrastructure with public cloud.
Hybrid cloud also enables organizations to select storage that's customized to the performance and cost requirements of their specific workload. For example, healthcare organizations can store dynamic, short-term workloads in the public cloud. Meanwhile, more static long-term workloads can be stored on-premises for less, leading to long-term cost savings.
What's next for the cloud in healthcare?
Healthcare capabilities will continue to evolve with the cloud, enhancing security and patient care. IT constraints, the lack of security expertise, and financial limitations are just a few of the burdens that cloud will help HDOs overcome and manage.
Hybrid cloud will likely be the shift for many healthcare organizations – opening the door for identity and access management providers to develop and integrate sleek and sophisticated cloud solutions that allow clinicians to focus more on care and less on technology at every touchpoint.
We've all adjusted to a new normal over the last few years, and now, we'll see healthcare IT do the same.
---
About Wes Wright
Wes Wright is the Chief Technology Officer at Imprivata. Wes brings more than 20 years of experience with healthcare providers, IT leadership, and security. Prior to joining Imprivata, Wes was the CTO at Sutter Health, where he was responsible for technical services strategies and operational activities for the 26-hospital system. Wes has been the CIO at Seattle Children's Hospital and has served as the Chief of Staff for a three-star general in the US Air Force.