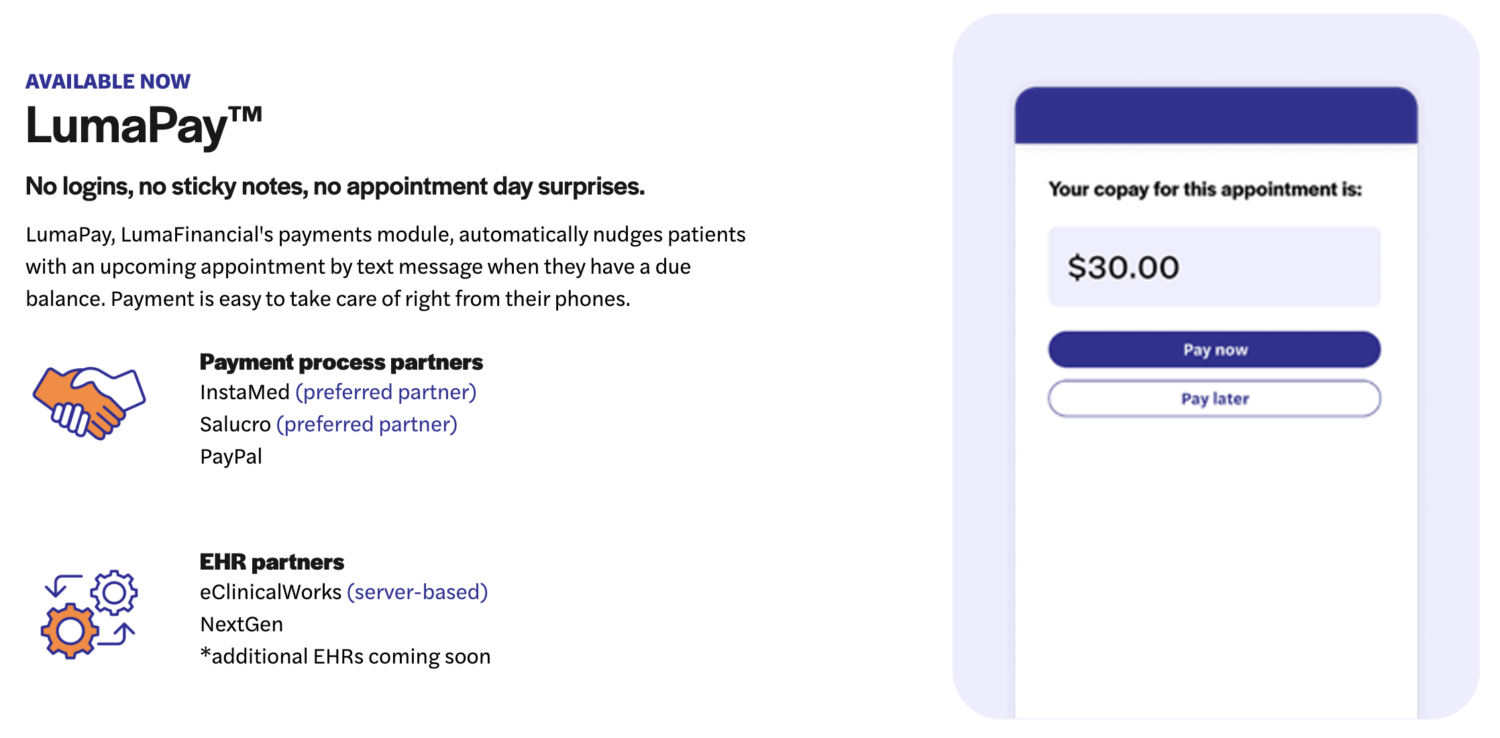 What You Should Know:
– Luma Health today announced the launch of LumaPay, a new service for healthcare systems that provides patients a better and more transparent financial journey.
– LumaPay™ lets patients pay bills from anywhere via text as the inaugural module of LumaFinancial, which provides better, simpler, and more transparent financial journeys
Offering Patients an Easy to Pay Their Bills
LumaPay enables healthcare organizations to offer patients an easy, text-first way to pay their bills – with no logins, sticky notes, or headaches. LumaPay complements other self-pay options a healthcare organization may already be offering, including payment through the patient portal, by providing another convenient way to pay to meet patients' different needs and preferences.
LumaPay automatically requests copays from patients with upcoming appointments via text message, and then collects the copay via text message links that integrate with the healthcare provider's payments system. At launch, LumaPay supports healthcare payment and revenue cycle management systems from eClinicalWorks and NextGen, with plans to include additional EHRs in the next phase of rollout.
Luma serves more than 600 health systems, integrated delivery networks, federally qualified health centers, specialty networks, and clinics across the United States, and today orchestrates the care journeys of more than 35 million patients.