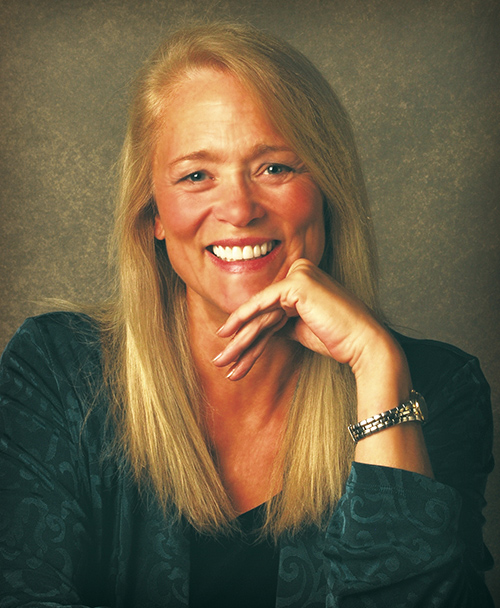 All the signs point to a bright and expansive future for hospital-at-home programs, which have been growing steadily since the Centers for Medicare and Medicaid (CMS) created the Acute Hospital at Home waiver program in November 2020. As of March, nearly 100 health systems and more than 200 hospitals in 34 states had been approved for the program. Meanwhile, Forrester predicts the number of hospitals delivering acute care at home will triple in 2022. The reasons why are compelling: a study conducted at an academic medical center and community hospital found that non-physician costs for care delivered in the home were 38 percent less than similar care provided in a traditional hospital setting. Patients are also less likely to be readmitted to the hospital. Other studies tell a similar story, adding that patients are more satisfied, and hospitals save on associated meal and housekeeping costs.  
And yet, the pace of growth could be threatened if CMS discontinues the waiver program, which is set to expire when the current public health emergency (PHE) expires. On April 13, President Biden extended the PHE until at least July 2022. A bipartisan bill, the Hospital Inpatient Services Modernization Act, would further extend the waivers for another two years. Advocacy groups, including Advanced Care at Home Coalition and Moving Health Home, along with organizations including the American Hospital Association, are lobbying for a more permanent solution.
History and Drivers
The idea of providing hospital-level care at home was first conceived by Dr. John Burton of Johns Hopkins School of Medicine and Dr. Donna Regenstreif of the John A. Hartford Foundation in 1995, with the first pilots getting underway the following year. Since then, several programs have studied and supported the development of additional programs, although the real growth has come in recent years, propelled by the pandemic.
Beyond reimbursement, demand for care at home is expected to increase because of an older patient population with multiple chronic diseases. However, the advances in remote patient monitoring (RPM) technology are making it possible to support the increase in demand for virtual care. In fact, remote patient monitoring services and tools are expected to reach 30 million patients in the U.S. by 2024. Cloud-based communication and collaboration technology is also supporting the transition.  
Medically Home, founded in 2016, provides a technology platform that enables remote clinicians to communicate, share data and support care teams treating high acuity patients in their homes. Both Kaiser Permanente and Mayo Clinic were early investors in Medically Home, working to partner with local organizations and suppliers to address not only staffing needs, but also supply chain and IT. Formed a year earlier, Contessa identifies the diagnoses that can be treated in the home and handles reimbursement. In 2021, Contessa was acquired by Amedisys, a home health, hospice and personal care company.
Commercial payors and suppliers are gearing up for greater adoption. Humana acquired Kindred at Home and One Homecare Solutions, both of which offer in-home care. One Homecare also has experience with risk-based reimbursement models. Meanwhile, Baxter and Cardinal Health have invested in Medically Home, while Owens & Minor acquired Apria, which makes integrated home health equipment. Home health agencies are also on the bandwagon, naming hospital-at-home as a primary target for more involvement.  
Critical Questions
– Despite the enthusiasm and broad interest, a number of key questions remain:
– Can more complex supply chains be designed to support the delivery of both human and material resources to a significantly higher number of locations?
– Can data be collected in a manner that supports secure and consistent communication among the various parties involved in supporting patient care?
– How can patients rest assured that the caregivers coming into their homes are properly credentialed and vetted?
– Can the parties successfully collaborate to enhance the patient experience, while minimizing duplication of effort?
– Will physicians embrace the models, and will hospitals invest in the necessary technology and training?
– Will the move to patients' homes increase health disparities given the challenge among low-income individuals to find affordable and adequate housing?
Critical Success Factors
Given the opportunity and the obstacles, here are some factors to help drive success:
– Know your patient population: Delivering care in the home increases the variables that must be addressed. Beyond the diagnosis, consider what else you need to know about the patient. For example, cultural issues, living environment and personal preferences.
– Tap into supply chain professionals. Hospital-at-home requires expertise in matching resources to needs, when and where they are needed. Supply chain professionals routinely work with multiple parties to coordinate the sourcing, procurement, payment and delivery of products and services, provisioning clinicians with the supplies and data they need to do their jobs.
– Interoperability: Enable interoperability among different technology systems used by the various parties involved, which can be many for patients with multiple chronic diseases.
– Communicate Clearly: Normalize the data that is captured and shared to help ensure consistency, accuracy and clarity. Coordinate with other participants to avoid duplication in data capture to minimize duplication of effort and the time spent by clinicians and patients in the process.
– Keep Data Safe: Monitor and address cybersecurity threats and invest in sharing data securely with adequate privacy protections.
– Move Intelligently: Utilize technology that helps design the most efficient transportation routes, and work to coordinate – not duplicate – the routing of people and products.
– Credentialing: Have systems in place to arm clinicians with the licenses and training they need and help ensure anyone entering a patient's home is appropriately credentialed and vetted.
Hospital-at-home is an idea whose time has fully come, and it's no longer a question of if but how fast. The clinical and financial drivers are there, and at least for now, so, too, are the reimbursement and flexibility needed by hospitals. But perhaps the biggest mover of all will be patients and their families. The health systems that accelerated hospital-at-home programs during the pandemic have collectively enrolled tens of thousands of patients. Value for many of those patients is defined not just by the quality of care, but the cost and the convenience, all of which hospital-at-home delivers. 
---
About Karen Conway
Karen Conway serves as Vice President, Healthcare Value, for Global Healthcare Exchange (GHX),where she works to advance the role of the supply chain as a critical enabler of a value-based healthcare system. At GHX, she applies her extensive knowledge of supply chain operations and systems thinking to align processes, data and incentives across the healthcare ecosystem. She is also passionate about generating evidence on what improves the health of people and populations and the performance of organizations upon which an effective healthcare system depends.