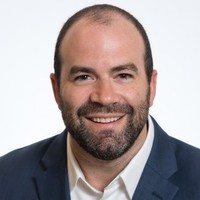 Prior to COVID, major technological transformation initiatives were already underway at many clinical trial sites, sponsors, and contract research organizations (CROs.) But the move to decentralized trials accelerated dramatically in 2020 and 2021–and it's not slowing down.
Survey data from WCG Avoca shows that research sites and sponsors expect 89% of clinical trials to qualify as a hybrid, with a mix of decentralized technology and in-person visits. 
But what will these decentralized clinical trials (DCTs) look like? I'd like to share some bold predictions for DCTs in 2022 (and beyond!):
1. The power dynamic between sites and sponsors will become more balanced.
Sites and sponsors shouldn't be locked into a zero-sum game against one another. In 2022, they'll be unified by complementary technology and the common purpose of getting cures to market.
By the end of the year, I expect the majority of sites will have an electronic Investigator Site File (eISF) and electronic informed consent (eConsent). As that site adoption continues, we'll also see a majority of sponsors implementing remote source access into their core workflows.
This is a perfect marriage of technology and efficiency between sites and sponsors. If both sides use technology that integrates, sites can maintain control of their documents and data and choose their own technology. But they can also seamlessly grant sponsors access to documents and data so sponsors can perform remote monitoring.
2. Integrating technologies will unlock new workflow benefits that a single solution can't provide.
There are very few examples in the healthcare industry where a monolithic solution is the best solution. For example, the hospital EMR space has historically been dominated by a few major players. In response, technology companies have started to go direct-to-patient and to threaten the traditional primary care model.
As the clinical trial industry evolves, sites, sponsors, and CROs need to leverage a best-of-breed approach to technology solutions. However, if organizations choose excellent programs that don't integrate, they won't be able to get the highest return on their investments.
In 2022, clinical trial organizations will expect their technology partners to work together and have open systems. This means systems that have an open API and can integrate with one another. As someone who works for a technology vendor, I urge clinical trial teams to keep us honest and hold us accountable for these integrations.
3. DCTs are here to stay, and participant experience will be paramount to their success.
With 89% of sponsors and sites using or planning to use hybrid trials, clinical trial organizations have gone from 'dipping their toe in the water' to getting ready to jump in!
Some sites worry DCTs will lead to direct-to-patient trials and the elimination of the site. However, I don't believe research sites will be marginalized in the future. They have the expertise and infrastructure to run complex trials, and they're still the closest clinical ally to patients and their families.
Instead, sites, sponsors, and technology vendors will work together to focus on participant experience. Trial participants will no longer have to travel long distances to the academic medical center for every visit. With DCTs, they'll have options.
Some participants may check-in from home using technology, while others visit local doctors' offices or pharmacies in-between visits to the main site. Patients and clinical trial organizations can work together to craft trials that are safe and compliant but also accommodating of patients' needs. 
The Future of Decentralized Clinical Trials
The pandemic disrupted many industries and turned the clinical trials industry upside-down. Even as we return to normal life, the majority of sites, sponsors, and CROs will continue to use DCTs and patient-centric technology.
To remain competitive, organizations need to quickly adopt technology and decentralized methods. New software and processes can be intimidating, but there's good news–vendors are realizing how important it is to create site-friendly and sponsor-friendly systems that integrate with one another.
Sites, sponsors and CROs can and should demand more from their technology vendors in 2022. By working together, we can keep up with patients' needs and help clinical trials move into the future. 
---
About Marc Leighton
Marc Leighton is Florence Healthcare's VP of Product, joining the team with a rich background in global healthcare and delivering innovative solutions to customers. Before coming to Florence, Marc served as a Strategy Partner for Cleveland Clinic, acted as Global Product Director for GE Healthcare, and held various leadership positions in a Revenue Cycle consulting and operations capacity.