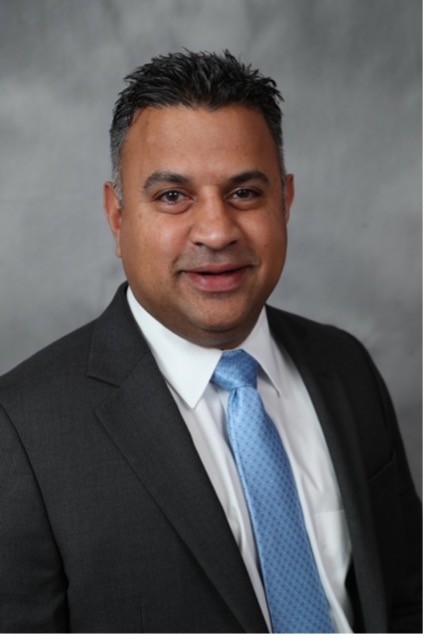 Patients today have more options than ever for accessing care outside of their traditional health systems and physician practices. While access to care has no doubt improved, the addition of new channels has
created new problems and exacerbated longstanding ones, notably with care coordination, consistency and continuity of care, patient and clinician satisfaction, and ensuring both HIPAA compliance and organizational privacy and security policies.

Telehealth is meeting the need for distributed care, but unless its clinical information and communication components are integrated properly with hospital systems, challenges with care coordination, security, patient experience and clinician satisfaction will remain. The way telehealth is implemented and integrated determines whether the program will be a helpful or harmful variable to care fragmentation.

Understanding the Telehealth Variable to Care Coordination
A major reason acceptance and utilization of virtual care have grown so rapidly is that it benefits both patients and hospitals and health systems. Telehealth is well suited for meeting current health system needs, supporting distributed care and advancing the Quadruple Aim. More specifically, telehealth is the proven enabler for:
– Expanding access to care and creating healthcare equality
– Satisfying consumerism-driven patient preferences, including strengthening patient loyalty by providing a convenient, digital care option
– Managing chronic condition patients and other patient populations that need frequent follow-ups
– Allowing health systems to better leverage specialists and additional staff
Despite its popularity and proven effectiveness, telehealth success is not guaranteed and not all solutions are created equal. Will the new system require more "screen time" for clinicians rather than freeing them to spend more time with patients, as has occurred with electronic health records and patient portals? Will the new system in place reduce record-keeping efforts for clinicians or will it create the dreaded 'swivel chair effect' that requires physicians to pivot between two or more screens to conduct a virtual visit? 
All of these are important considerations when planning for telehealth platforms and processes. If the telehealth platform burdens clinicians with additional administrative time and inconvenient workflows, it will be unsustainable at elevated volumes. Patients and providers were willing to put up with some non-optimized experiences and other inconveniences during the pandemic, but those issues must be addressed going forward.
Many of the clinical and communication components of telehealth systems that were implemented in response to the pandemic—and some that were in place pre-pandemic—will need to be adapted for the new environment where distributed care will play a larger role in care delivery.



Tuning Telehealth Systems to Meet Current and Future Needs

The leading challenges that clinicians and patients encounter with telehealth include multiple logins and screens, dropped connections and connectivity issues, and a lack of access to patient records and other pertinent information. These challenges can all be mitigated by focusing on two aspects of telehealth systems: improving the user experience and enabling real-time collaboration (both patient-to-clinician and clinician-to-clinician), with access to relevant records and systems.

Improve the User Experience. Positive user experience is very important to telehealth programs in two ways. First, user experience is often directly correlated with patient satisfaction, and patient satisfaction is a large driver of utilization. If patient satisfaction is not achieved and maintained at a consistently high level, telehealth utilization will languish. This will be a detriment to organizational efforts to expand access to care and will prevent organizations from realizing the full value from investment in a telehealth platform.
Optimized telehealth systems that are integrated into the EHR can offer multiple, reliable communication options that make it easy for patients to log in and improve workflows for providers. And the experience needs to be consistent across all telehealth encounters, whether by video or voice or on mobile or stationary devices.

Enabling Real-Time Collaboration. An effective telehealth infrastructure can close the communication gaps that hinder collaboration and continuity of care and improve user experience and outcomes. A well-configured telehealth platform can support this in multiple ways, by integrating with workflows to enable seamless patient transfers to schedule follow-ups, or by making it easy for clinicians to collaborate with specialists or other colleagues without having to log into other systems.
Consider a case where a stroke patient is brought to a facility where there is no neurologist available. Telehealth capabilities well integrated into the EHR would enable clinicians at the facility to quickly identify a neurologist on call elsewhere in the healthcare system, initiate contact via video or voice call, share clinical notes and conduct a remote consultation. This can all be in real-time through a single sign-on to one system, saving valuable minutes during a crucial point in patient care. 
At a minimum, a telehealth platform should have communications and data sharing connectivity with all of an organization's affiliated sites, support all commonly used devices (smartphones, laptops, tablets, etc.), and provide a seamless transition from administrative workflows to virtual care delivery upon patient check-in for a virtual visit. Ideally, the system would also connect with medical devices used for remote patient monitoring. 

Collaboration is increasingly important as hybrid models of care gain traction. To enable connected care at scale, telehealth platforms and their communications channels need to be better integrated across all the locations where care occurs and all the systems and devices that are used to provide it.
---
About Shayan Vyas
Shayan Vyas, MD, is the SVP and Medical Director of Hospitals and Health Systems at Teladoc Health.