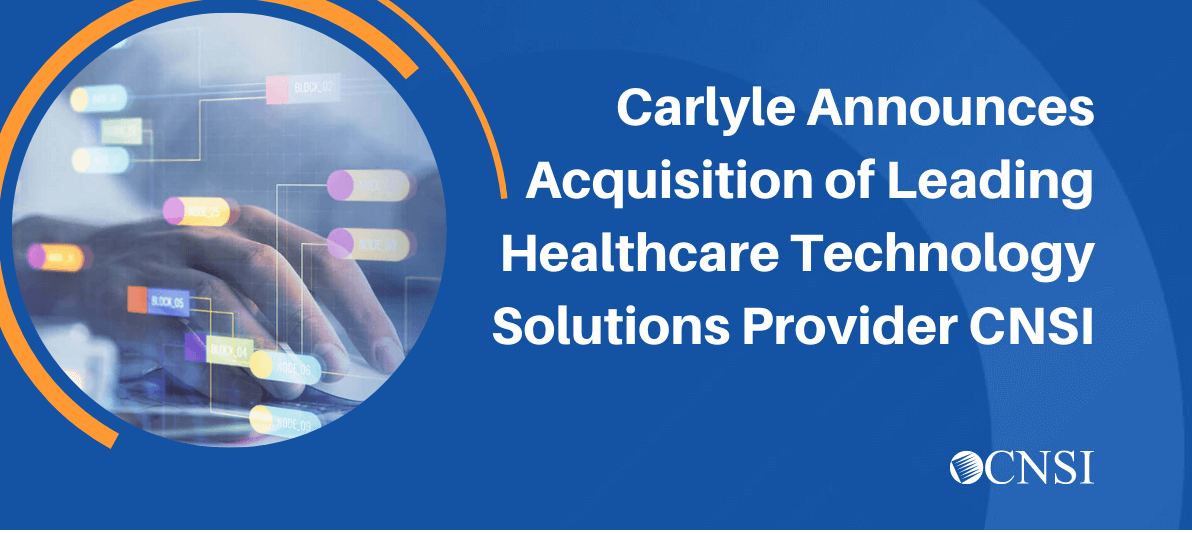 What You Should Know:
PE Firm Carlyle acquires CNSI, a provider of health information technology enterprise solutions from A&M Capital Partners.
---
Global investment firm Carlyle (NASDAQ: CG) announced that affiliated funds managed by Carlyle have agreed to acquire CNSI from Alvarez & Marsal Capital Partners. CNSI provides innovative healthcare technology solutions for some of the most forward-thinking State and Federal clients. Financial details of the acquisition were not disclosed.
Healthcare and Technology Expertise
As a trusted partner to government agencies, CNSI develops, implements, operates, and maintains mission-critical systems for Medicaid, Medicare, and related health programs through its claims and encounter processing, provider enrollment, analytics, program integrity, interoperability, and other solutions. Based in Washington D.C. area with locations throughout the U.S. and India, CNSI employs a world-class team of technologists, program managers, and subject matter experts, all of whom have experience with large scale mission-critical information technology implementations.
"We are very excited to partner with Todd Stottlemyer and the CNSI management team. We believe CNSI is well-positioned for continued success driven by its technical leadership and proven track record of innovation and execution," said Dayne Baird, Managing Director at Carlyle. "CNSI operates at the unique intersection of technology, healthcare and government services, and we see significant growth opportunities ahead as the company leverages its unique capabilities and continues to develop market-leading solutions."