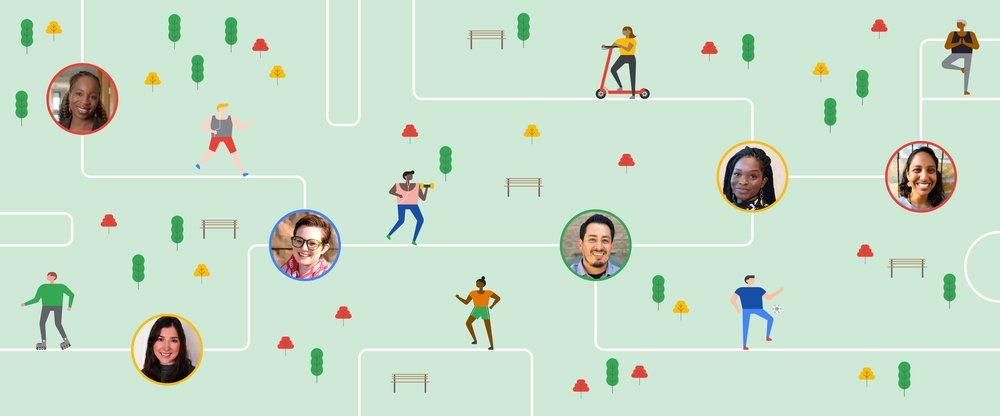 What You Should Know:
– Fitbit, today announced it has awarded six researchers more than a total of $300,000 in Fitbit devices and services to support their research projects working to address health disparities in communities. Over the past decade, researchers have used Fitbit devices in over 900 health studies, in areas like diabetes, heart disease, oncology, mental health, infectious disease and more.
– Additionally, Fitbit's long-time partner, Fitabase, will provide all projects with access to their data management platform to help researchers maximize study participation and analysis.
Under-resourced communities across the country have long faced disparities in health due to structural and long-standing inequities.
Why It Matters
Under-resourced communities across the country have long faced disparities in health due to structural and long-standing inequities. Unfortunately, the pandemic has further widened many of these gaps. Still, health equity research in digital health remains limited. To help address these issues, we announced the Fitbit Health Equity Research Initiative earlier this year to help support underrepresented researchers who are early in their careers and working to address health disparities in communities
Here is a look at the six awardees and their research projects advancing health equity:

Improving postpartum care for rural black women
Black women in the U.S. are two to three times more likely to die from pregnancy or childbirth when compared to their white counterparts. And in Georgia, the disparities are more pronounced among rural populations. "As Black women who reside in Georgia, we're more likely to die simply by becoming pregnant," shares Sherilyn Francis, a PhD student in Georgia Tech's Human-Centered Computing program. Her research aims to improve postpartum care for rural Black mothers through a culturally informed mobile health intervention. As part of the study, participants will receive a Fitbit Sense smartwatch and Fitbit Aria Air scale. By combining insight into physical activity, heart rate, sleep, weight and nutritional data with health outcomes, Sherilyn and her colleagues hope to shed light on ways to reduce the risk of severe maternal morbidity for Black mothers.

A look at sleep health in transgender youth
Transgender youth (ages 14-19) are at elevated risk for poor sleep health and associated physical and mental health outcomes. However, there's no research to date that examines how medical transition and the use of gender-affirming hormone therapy impact sleep health. Jessee Dietch, PhD, who is an assistant professor of psychology at Oregon State University, will analyze participants' sleep using a Fitbit Charge 5. The hope is that the findings will highlight potential points for sleep health intervention that could lead to improved wellbeing for a community that is already at an elevated risk for poor health outcomes.

Preventing the progression of type 2 diabetes in Latino adults
The causes and complications of type 2 diabetes (T2D) disproportionately impact Latinos. Motivated by personal experiences, Rony F. Santiago, MA, is an early-career researcher at Sansum Diabetes Research Institute and manages T2D programs that support the Santa Barbara community. Rony and his team, in collaboration with researchers at Texas A&M University, aim to recruit healthy Latino participants and those with pre-diabetes or T2D who will each receive a continuous glucose monitor and a Fitbit Sense smartwatch. They hope to analyze physical activity, nutrition tracking and sleep patterns to better understand the impact these behaviors can have on blood sugar and the potential to improve health outcomes, including the progression from pre-diabetes to T2D.

Investigating how systemic racism impacts maternal and fetal health
Black and Hispanic pregnant people experience higher rates of pregnancy-related mortality in comparison to their non-Hispanic white counterparts. And Black infants are twice as likely to die within their first year of life in comparison to white infants. Toluwalase Ajayi, MD, pediatrician, palliative care physician and clinical researcher at Scripps Research is the principal researcher for this study, PowerMom FIRST, which is part of her larger research study PowerMom. PowerMom FIRST aims to answer questions about how systemic racism and discrimination may have a negative impact on maternal and fetal health in these vulnerable populations. In this study, 500 Black and Hispanic mothers will receive a Fitbit Luxe tracker and Aria Air scale. Researchers will assess participant survey data for health inequities, disproportionate health outcomes, disparities in quality of care, and other factors that may influence maternal health alongside biometric data from Fitbit devices. Data, like sleep and heart rate, will help researchers better understand the impact that systemic racism experienced by Black and Hispanic pregnant people may have on their health.

Building healthy habits in adolescents facing health disparities
Experiences of trauma, such as the COVID-19 pandemic and social inequity, are linked to poor health habits among marginalized student populations. Although there is a known relationship between unhealthy habits such as physical inactivity, poor nutrition, and socioeconomic status, there is little clarity on effective interventions. Susan Ramsundarsingh, PhD is the National Director of Research at SKY Schools, which develops evidence-based programs aimed at increasing the wellbeing and academic performance of under-resourced students. In this study, researchers will pair Fitbit Inspire 2 devices with the SKY School program, which teaches children social-emotional skills and resilience to improve health and wellbeing through tools like breathing techniques. Six hundred adolescent students will be assigned to three groups to measure the impact of the interventions on heart rate, sleep and physical activity during the 2021-22 school year.

Reducing cardiovascular disease risk factors in Hispanic families in Colorado
Hispanics have a disproportionately higher prevalence of cardiovascular disease risk factors relative to non-Hispanic whites, as well as higher rates of modifiable risk factors such as diabetes and hypertension. Victoria Bandera, M.S. is an exercise physiologist and early career researcher at UCHealth Healthy Hearts in Loveland, Colo., whose research aims to combat health inequities that impact the Hispanic community. Participants enrolled in the Healthy Hearts Family Program will receive a Fitbit Charge 5 and take part in a 6-month program that includes an educational series on cardiovascular disease risks, healthy behaviors and health screenings. Researchers will encourage participants, ages 13 and older, to use their new Fitbit device to monitor and modify their health behaviors, such as eating habits and physical activity. They will then analyze changes in physical activity levels, body composition and biometric variables to assess the impact of the Healthy Hearts Family Program.
For the past 14 years at Fitbit, our mission has been to help everyone around the world live active, healthier lives, and along with Google, we're committed to using tech to improve health equity. We hope the Fitbit Health Equity Research Initiative will continue to encourage wearable research and generate new evidence and methods for addressing health disparities.