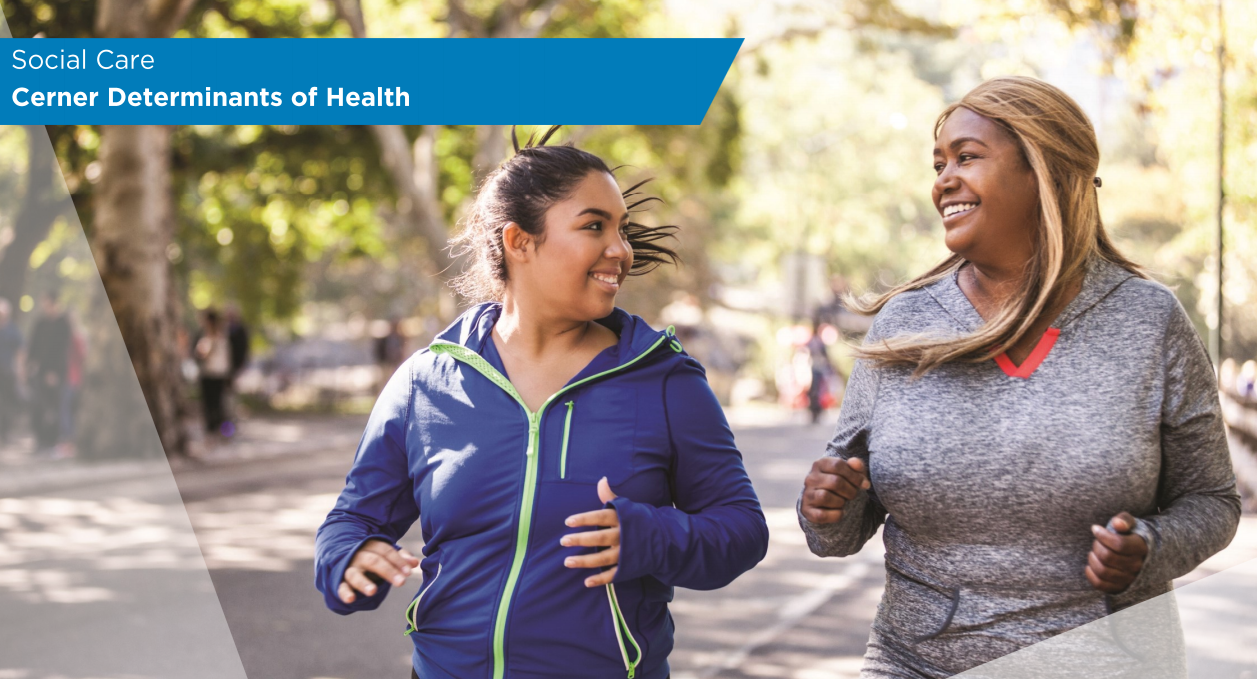 What You Should Know:
– Cerner today announced a new solution, Cerner Determinants of Health, designed to help providers address healthcare inequities.
– Cerner Determinants of Health is a dashboard and supporting set of tools, integrated into the Cerner electronic health record, to help clinicians pinpoint disparities and suggest goals and resources within the patient's care plan to help target intervention opportunities.
Leveraging SDoH to Advance Health Equity
The pandemic and social unrest have highlighted long-standing health disparities. Identifying social risk factors such as housing instability, transportation barriers and employment help fill fragmented gaps in health and social care. Cerner is making it a priority to address social determinants of health as a primary approach to advancing health equity. The company previewed its SDOH strategy last fall at the Cerner Health Conference.
The solution is directly embedded within Cerner's EHR for ease of use by clinicians. A key differentiator of Cerner Determinants of Health is its ability to identify community-level vulnerabilities and a patient's social needs. The dashboard within the technology uses combined geospatial, public data, and patient-clinician insights to provide a view of the conditions in which people live. This allows organizations to provide targeted outreach through community programming. This is exemplified by Cerner client Northern Light Health, who is using the crucial insights to provide help better care at the intersection of a patient's health and social care needs.
Jvion Integrates AI-Powered Insights with Cerner SDoH Solution
Additionally, Jvion, a provider of prescriptive intelligence and clinical artificial intelligence (AI), has formed a new collaboration with Cerner to integrate its AI-powered insights on social determinants of health and behavioral health into Cerner products and platforms. This relationship will help provide Cerner clients with a more concise way to identify and address social and behavioral health factors patient risk while offering context and clinical guidance to adopt for improved health outcomes.
Last year, a peer-reviewed study published in Applied Clinical Informatics showed that a Wisconsin hospital using Jvion's AI insights was able to reduce readmissions by 25% over the course of six months. Meanwhile, a provider-sponsored health plan in the Midwest reduced its admissions rate by 63% in a matched-control study, saving $528 for every successful patient outreach guided by Jvion's prescriptive AI insights.
"We know the impact that social factors have on our health: from access to healthy food, to social support networks, to exposure to environmental toxins, to the ability to take time off work to see a doctor," said Dr. John Showalter, Jvion's chief product officer. "Yet care teams still struggle to identify — let alone address — how these social conditions impact the health of their communities. Our collaboration with Cerner will empower more care teams with the insights they need to take meaningful action on SDOH."