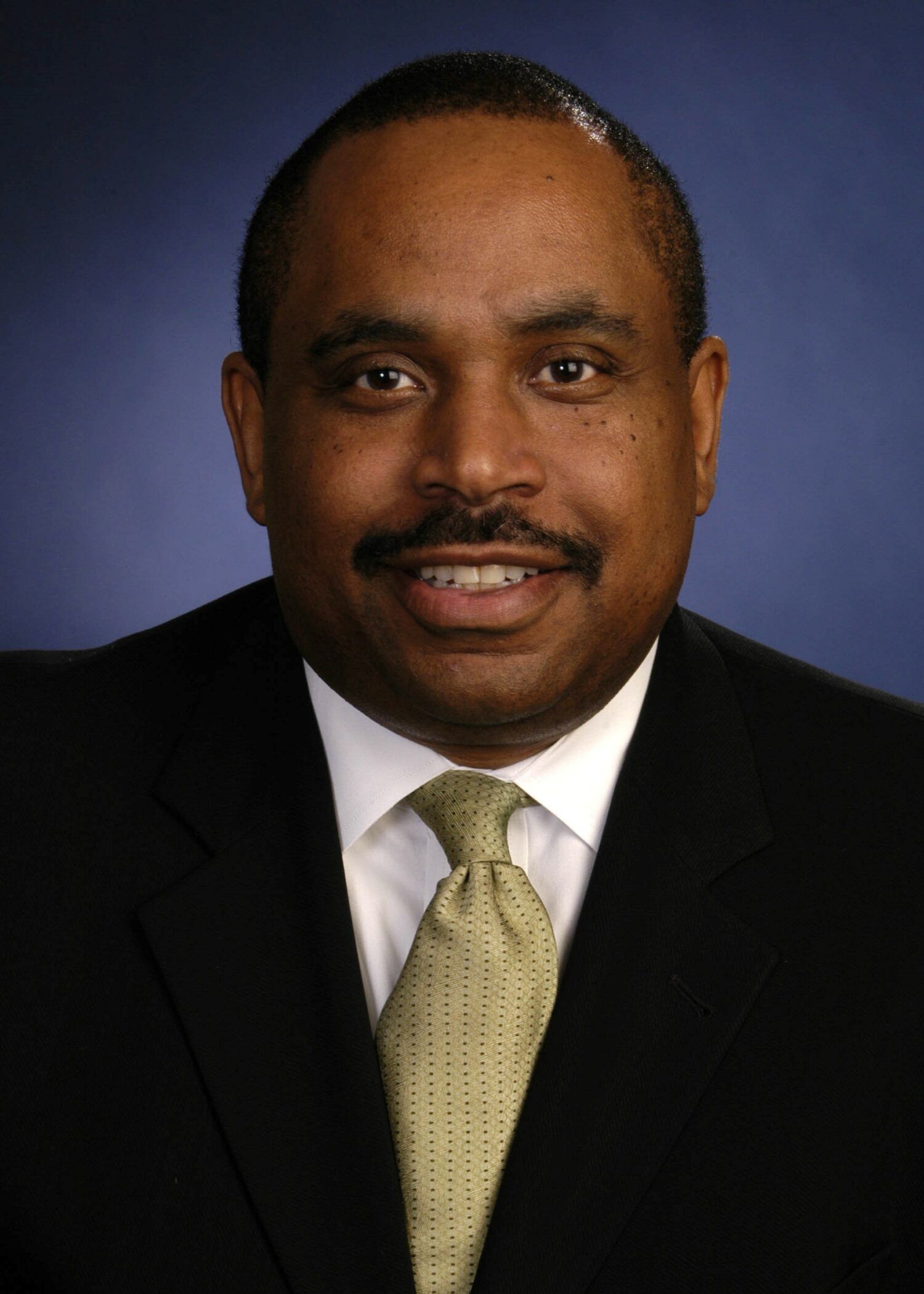 In the turmoil of one of the hardest years the healthcare industry has experienced, many healthcare organizations innovated nearly overnight, transforming bedside tablets into virtual care providers and parking garages into field hospitals. Through the help of agile, flexible technology, healthcare has empowered providers to support patient care anywhere.
The pandemic created a tipping point: The healthcare industry must accelerate its drive toward a digital-first mentality. Organizations further along in their digital transformation journeys have proven themselves more adaptable and resilient to the new way of delivering healthcare today and in the months to come.
Good care relies on relevant, timely, and secure information. Prior to the pandemic, sharing patient information quickly and securely was already a challenge. When the healthcare workforce was moved off-site or required to adhere to strict social distancing protocols for provider and patient safety, this was further amplified. For example, vital team members such as radiologists were taken out of the hospital's four walls to limit the potential exposure for themselves and their patients— but radiologists still require high-bandwidth, secure access to patient images to do their work.
Change is everywhere in the healthcare industry. In the past, it may have been criticized for not readily adopting new technologies. Now, according to findings from a study conducted by MIT Technology Review Insights, that's no longer the case. The study found 89 percent of healthcare executives are accelerating their digital transformation efforts. Close to half (44 percent) anticipate budget increases and more than half (51 percent) are increasing investments in the patient experience.
Digital-First Healthcare is Permanent
While consumerization of healthcare has always been a focus for patient experience demands, it's also a requirement for patient safety and outcome. Patient engagement through digital-first technologies is imperative to the new way care is being delivered. In turn, patient engagement is driving hospitals, clinics, and physician practices to find ways to use technology to build processes and procedures to include patient outcomes, as well as patient and clinician experiences. Innovations include remote engagement through new applications, telehealth models, and virtual care assistants.
The pandemic is driving change, and regulations have been relaxed to allow for safe, remote telehealth opportunities. According to a recent McKinsey report, consumer adoption of telehealth has skyrocketed, from 11 percent of US consumers using the technology in 2019 to 46 percent in 2020 to replace canceled healthcare visits. The report also found providers are seeing 50 to 175 times the number of patients via telehealth than before.
That genie will not be put back in the bottle. Digital-first healthcare is permanent.
To my way of thinking, there are four areas for investment for digital-first healthcare. And all four areas must be applied equally for a successful, next-generation healthcare system.
Invest in Proactive Security Technologies
It's fair to say that in all areas of technology adoption — not just healthcare — there has historically been some great tech idea, followed by the execution of that idea. Releasing the minimal viable product, or MVP, was the mantra — but security was an afterthought. Given the near-daily occurrences of large-scale breaches and ransomware, this is no longer acceptable. Global organizations saw a 148 percent spike in ransomware attacks early in the pandemic and attacks are unlikely to slow down.
Having a distributed workforce means remote access to healthcare records is increasingly commonplace. Security must be applied throughout healthcare infrastructure, across network applications — from core compute to every infrastructure level. Zero trust should be the goal and security must be considered at the very top of any discussion.
Virtualized desktops can minimize the impact of widespread security breaches because images and data are hosted by the centralized server instead of on the end user's machine, giving hackers a smaller attack surface.
Making network security more granular through micro-segmentation can also help. If someone should get in through the front door, the whole house isn't open to that thief — each room, every hallway is protected by a locked door. The thief is isolated to a smaller area.
Modernize Your Legacy HIT Systems
Most CIOs I talk to don't want to become experts in managing their data centers. They'd rather figure out how to get out of the data center business altogether. They also want to get out from under their legacy technical debt.
According to a study from Forrester Consulting, an overwhelming majority (84 percent) of healthcare CIOs and senior vice presidents surveyed say improving their application portfolio is a top business priority. The goal is to shift to an agile development methodology where the focus is placed on app modernization, DevOps team structure, and containers.
Most organizations are heading in that direction by undergoing application rationalization — they are developing a cloud strategy. Tier 1 apps, such as electronic medical records, are mission-critical. Many healthcare systems are determining whether it is best to put the documents in the EMR vendor's cloud or someone else's.
For Tier 2 and 3 apps, healthcare systems are looking into whether cloud economies allow them to run in the cloud. Or they are assessing if it's worth the ROI to rewrite some of those applications as cloud-native.
Additionally, there are technologies available that allow customers to operate, maintain, and manage their apps precisely as they have for the past decade or so — but in the cloud.
The goal is to accelerate digital transformation with multi-cloud solutions to ensure providers keep up with changing patient and clinician demands. Ultimately, this can enable new care models while reducing IT cost and complexity.
3. Ensure Resilience and Business Continuity
The pandemic was the catalyst for pop-up clinics or burst infrastructure for remote care and testing — some facilities were even constructed in parking garages and convention centers. Vaccines are arriving, but the struggle to deliver care and service remains. We have more than 100,000 patients in ICU today.
This crisis is giving rise to concerns for resilience and business continuity. When asked about resilience, 58 percent of healthcare organizations surveyed cited infrastructure efficiency as the key to success, with automation and adopting a multi-cloud strategy as the infrastructure initiatives most likely to be prioritized.
Although most healthcare organizations had working business continuity plans as the pandemic hit, fewer than a third felt their plans were effective when attempting to cope with the shutdowns, according to the MIT Technology Review Insights study.
Securing the most value from bandwidth for bursting capability is also a strategic priority. Traditional networks can be blended with cloud-based wide area networks or WANs. SD-WAN can bridge legacy and contemporary protocols, as well as data types for quick remote setup. The redundancy afforded by SD-WAN assures continuity should a disruption occur in the network.
4. Empower Patients with Digital-First Experience
According to the Forrester study, nearly all CIOs and SVPs agree that improving their applications would enhance the patient experience. Also, 82 percent of executives agree experience is directly tied to revenue growth.
As application environments become more complex, senior tech leaders should reduce their dependence on inflexible app environments with a program of aggressive cloud migration. The goal is to improve patient outcomes and meet patients where they are, while also raising satisfaction, morale, and brand reputation through active care participation and mobile technologies.
With telehealth, patients no longer must drive 45 minutes to the doctor and then wait a half-hour in the waiting room for a visit lasting only several minutes. Using edge technology or other diagnostics or remote care workers in the home can provide the same service level from a patient experience perspective.
Providers can evolve care models for individual patients, particularly those with chronic conditions. Any number of technologies can help the patient, including end-user computing. This technology can be personalized for the incoming patient, and then the device can be wiped clean and secured for the next patient afterward.
Technology allows the healthcare provider to reach into areas they may not have been able to before. Patients who have difficulty making it into the office can receive care. Those with chronic conditions can be monitored closely.
As a percentage of GDP, the US spends more than any other country on healthcare, and the costs continue to rise. We can bend that cost curve while also providing better outcomes for both clinicians and patients. As an industry, we can go beyond just treating symptoms. We can provide better care that's more focused on wellness using technology.
---
About Michael D. Robinson
Dynamic change agent skilled in repositioning organizations into high-performing, results-oriented, customer-driven teams that consistently deliver exceptional customer value. Michael is Vice President North America Healthcare at VMware, where he is responsible for industry strategy and sales execution.
Prior to VMware, Michael was Vice President for Microsoft's Health & Life Sciences business in the United States. In this role he was responsible for more than $3 Billion in revenue, driving Microsoft's business initiatives into both commercial and public sector organizations in the Provider, Payer, Life Sciences, Public Health, and Human Services verticals. These initiatives included sales, technology partnerships, solution development, marketing, standards, and advocacy. He brings to his position over 35 years of sales, technology, and management experience. Other Microsoft roles included General Manager Public Sector Middle East and Africa, General Manager New York Metro District, and General Manager Mid-Atlantic District.
---