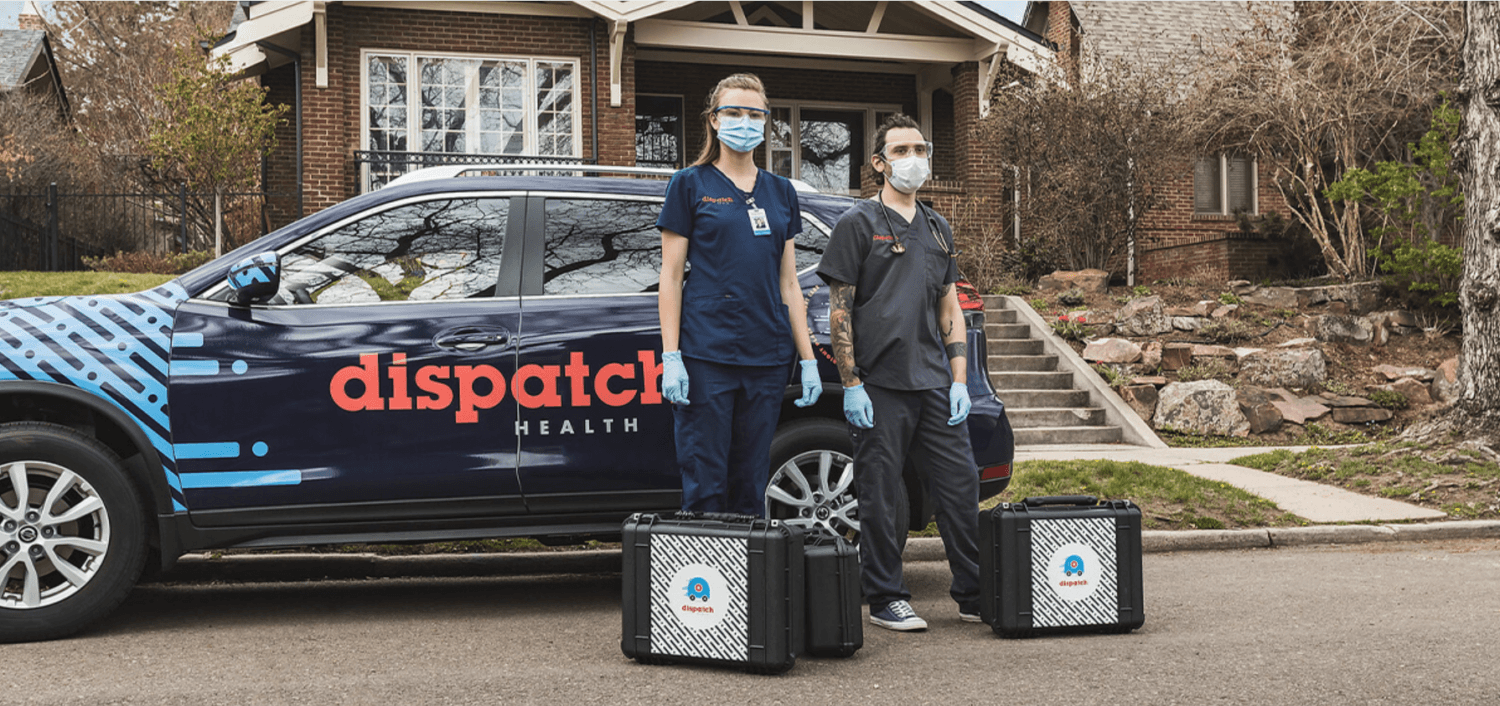 What You Should Know:
– DispatchHealth has secured an additional $200 million in a Series D round of funding led by Tiger Global. The additional financing brings DispatchHealth into the "unicorn" category and solidifies its valuation at more than $1.7 billion.
– DispatchHealth's new round of financing will allow the company to bring it's model of in-home medical care to more than 100 markets across the country and ensure its Advanced Care line is more widely available to high-needs patients.

– Since launching in 2013, DispatchHealth has continuously evolved its offerings to provide increasingly advanced medical care to patients in their homes. As a result, the company has created a complete platform for in-home medical care and works with health systems, payers and other organizations to lower the cost of medical care and improve outcomes. DispatchHealth saves $1,100-1,700 per acute care visit and $5,000-$7,000 for advanced care on average.
DispatchHealth's On-Demand In-Home Care Model
Founded in 2013 by two mobile health executives, DispatchHealth's team of board-certified caregivers delivers on-demand treatment with a call, click or tap of an app to a patient's home, senior community or office without the expense, inconvenience and time requirements associated with traditional acute care delivery.
The company's model of in-home care, which aligns the payer, provider and patient, has proven to be vital during the COVID-19 pandemic. Over the past year, patients and health systems increasingly looked for ways to avoid unnecessary exposure to the virus and receive medical care at home. Beyond the pandemic, DispatchHealth will continue to be valuable to a variety of partners including health systems, payers, delegated risk organizations, emergency medical services and employer groups by offering convenient, safe and lower-cost medical care.
Patients, care providers, payers and health systems can coordinate DispatchHealth medical care via phone, mobile app or website. For patients requiring acute care, a medical team quickly arrives equipped with the necessary tools and treatments. DispatchHealth's Advanced Care offers qualified patients a substitution for a hospital stay by providing an advanced level of care in the home. The service provides patients access to an on-call dedicated DispatchHealth medical team, which includes an internal medicine trained physician with emergency room experience and a physician assistant or nurse practitioner. Advanced Care patients also receive 24/7 physician coverage with remote monitoring, an emergency call button and daily visits from DispatchHealth's medical team, including bedside nursing.
DispatchHealth's platform also enables the coordination of additional services, such as pharmacy and meal deliveries, physical and respiratory therapy, Durable Medical Equipment (DME) access and imaging services. DispatchHealth offers acute, extended and advanced care services to treat simple to complex injuries and illnesses across the U.S. and is rapidly expanding to new cities across the country.
Availability & Costs
DispatchHealth also works with most major insurers and handles billing directly with those companies, including Medicare, Medicaid, Medicare Advantage plans, Managed Medicaid plans, Anthem/Blue Cross Blue Shield, United Healthcare, Aetna, Humana, and Cigna. On average, most patients pay $25-$50 after insurance for DispatchHealth. DispatchHealth is open seven days a week, 365 days a year, including holidays.
"We've created the most complete platform that solves all aspects of delivering health care to the home including clinical logistics, care coordination and the delivery of caring medical professionals, all while improving health outcomes and lowering costs," said Dr. Mark Prather, CEO and co-founder of DispatchHealth. "We anticipate the care continuum to continue to move into the home and we expect our platform to enable the movement of that $140 billion marketplace."