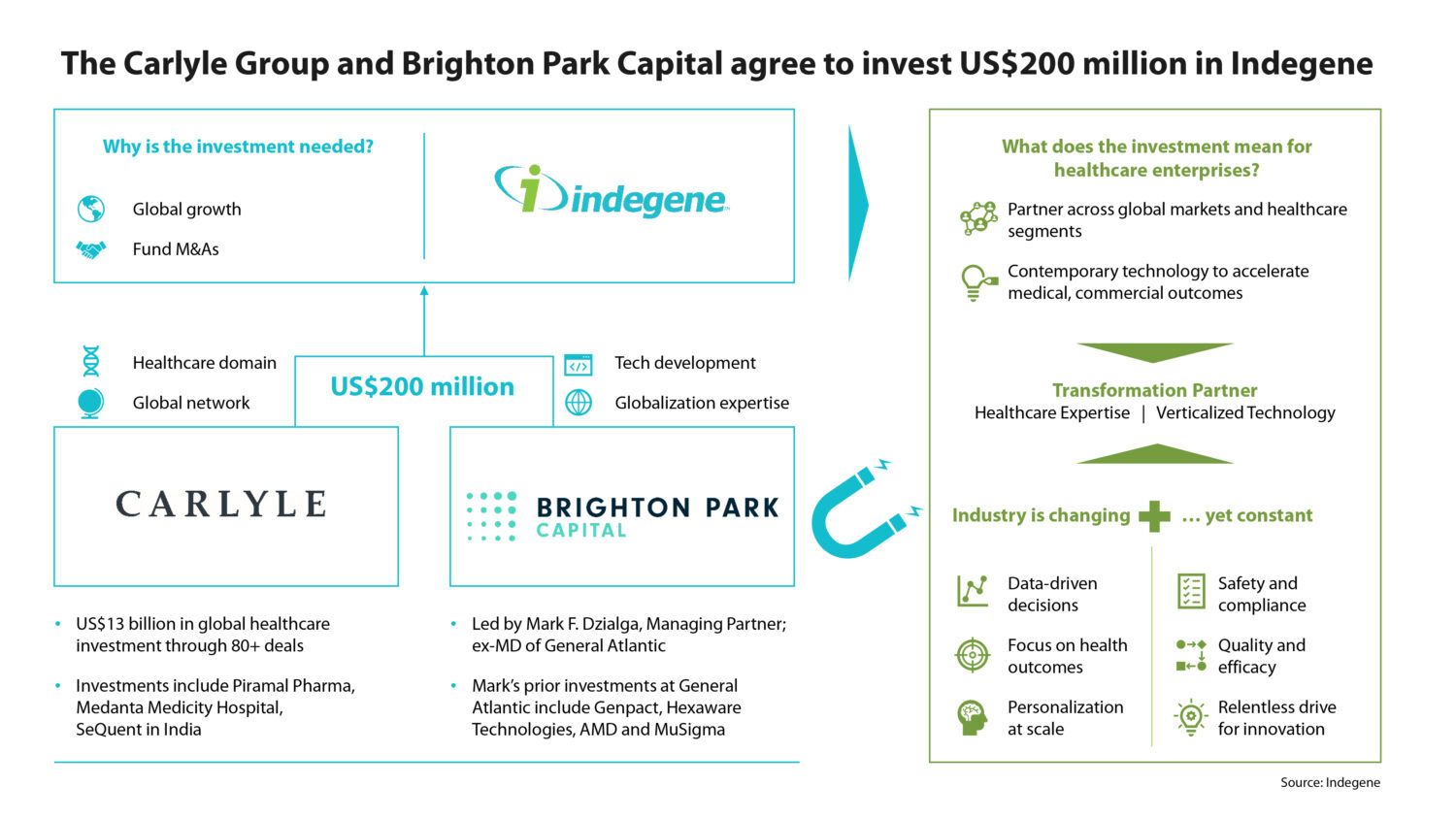 What You Should Know:
– The Carlyle Group and Brighton Park Capital invests $200M in Bangalore, India-based Indegene to accelerate company's global expansion and consolidate its industry-leading position in healthtech solutions.
– Founded in 1998 by five first-generation entrepreneurs, Indegene has emerged as the leading digital transformation partner to the global life sciences industry. With more than 3,000 employees across North America, Europe, China, Japan and India, Indegene provides technology platforms and commercialization services to pharmaceutical, biotechnology, and medical device companies. Clients partner with Indegene to design, build, and manage digital-first operations that leverage data and automation to accelerate clinical development, improve regulatory compliance, enhance customer experience, and drive commercial success.
– Indegene plans to use the primary investment from Carlyle and Brighton Park to accelerate its M&A and global expansion plans.
– Over the last decade, Indegene has made significant organic and inorganic investments in building a technology portfolio that caters exclusively to healthcare. This has enabled the company to grow at more than 25% revenue CAGR over a decade. This growth rate is accelerating with strong industry tailwinds driving a rapid shift towards digital-first operations.
---