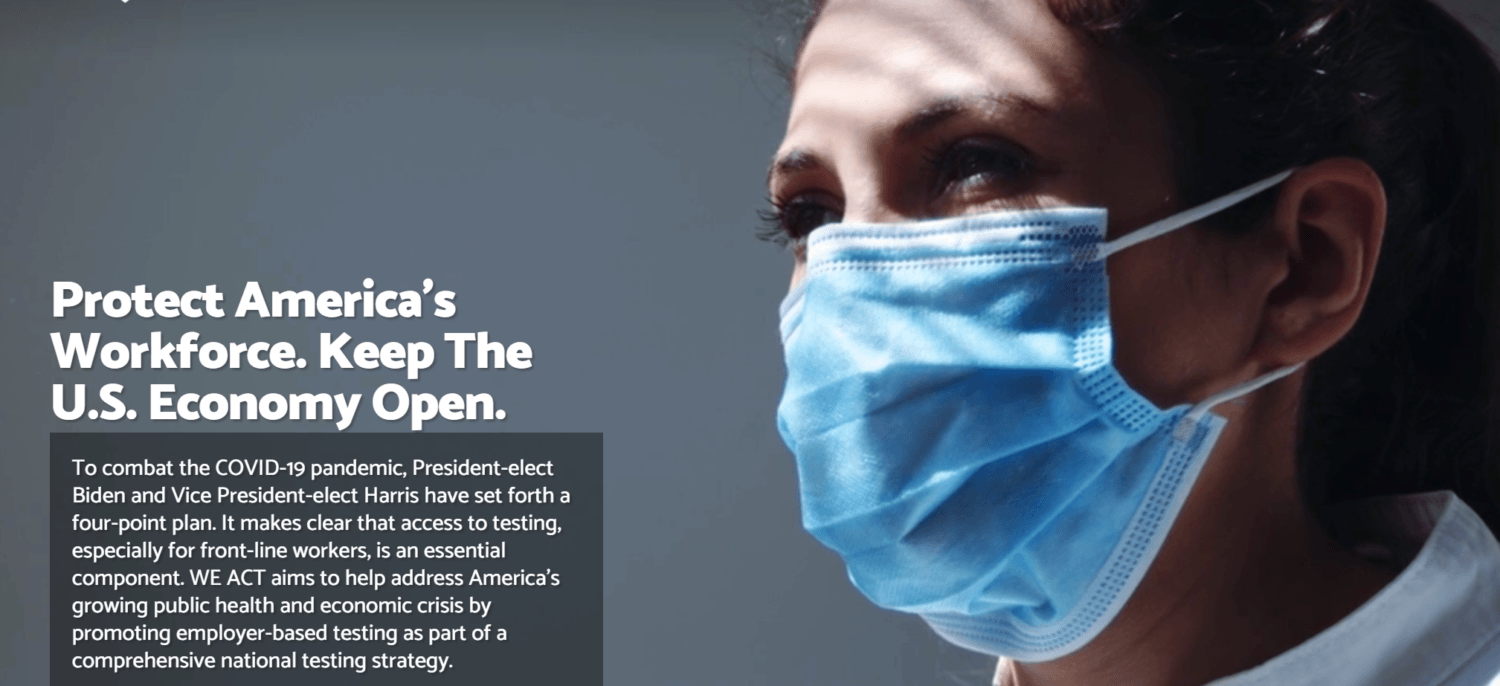 What You Should Know:
– Amazon, CVS Health, Thermo Fisher Scientific join forces to promote employer-based testing As part of a comprehensive COVID-19 testing strategy.
– The coalition, named Workplace Employers Alliance for COVID-19 Testing (WE ACT), believes that employer-based testing programs are essential to keeping employees safe during the current public health emergency.
– WE ACT aims to advance a comprehensive national testing strategy that includes clear guidance for the implementation of testing programs and results reporting; to ensure access to high-quality, FDA authorized COVID-19 tests for employers; and to serve as a resource for any employer who wishes to launch or expand an employer–based testing program.
– As a nonpartisan coalition, WE ACT and its partners believe that combating the COVID-19 pandemic requires an all-hands-on-deck approach.