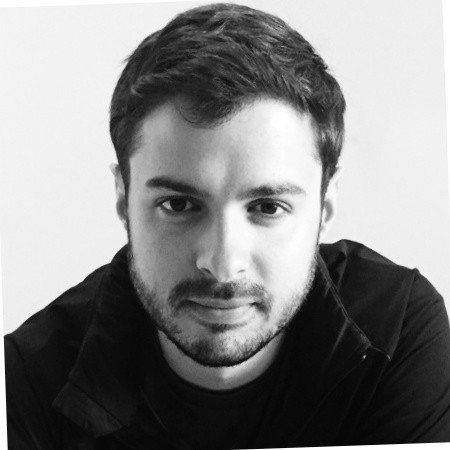 A recent BBC article discusses the rise in employee health tracking via wearable devices and highlights a number of concerns around data privacy. To try and prevent health tracking schemes from crossing ethical lines, and eroding trust between employee and employer, some industry figures believe that organizations need to work with third-party vendors who specialize in managing wellbeing data. These vendors would hold the data independently under strict privacy rules, and work with employees directly to change their lifestyles.
We recently spoke with Pop, Founder, and CEO of Human API to understand how a user-controlled data platform can address privacy concerns surrounding employee wellness programs. Human API delivers a user-controlled health data ecosystem that gives users full control of which enterprises, insurers, and researchers they want to share their data with to learn more about. The company works alongside a number of organizations such as Omada Health and Thrive Global helping them create wellness programs for their employees while keeping their personal data secure.
HITC: In response to the COVID-19 pandemic, how are employers investing in employee wellness?
Pop: We have seen a number of different initiatives across the board. Some of the more obvious include offering access to mindfulness tools, online workouts, fitness apps, or online counseling services for key issues such as mental health, financial distress, or relationship difficulties. Others are more inventive, such as tools that encourage employees to take breaks or ensure they are working in a safe environment at home.
We believe that one of the most important lessons and reminders for employers during COVID-19 is that employees are the most valuable assets for any business. Companies that treat their employees as such and invest in making their teams feel supported throughout the crisis will thrive in the long run.

After all, recent studies show that 80% of employees at companies with developed health and wellness programs feel engaged in their workplace and cared for by their employers. Modern employees — especially Millennials — are motivated to join businesses that are committed to their improvement and progression. While one year ago, this may have meant salary increases and promotions, through the lens of COVID-19 this also means improving employees' health and well-being.
Our customers like Thrive Global are actively working with their employer customers to build additional well-being programs and products on top of their software platform, to support employee resilience, well-being, and productivity.

This recognition that healthier, happier employees are proven to be more creative, productive, and less transient, is driving this increased interest in wellness initiatives. We believe it will continue to do so well after a vaccine has solved the immediate threat from COVID-19. Employee well-being is going to be table stakes in the future for employers who want to attract and retain the best talent.
HITC: Has the remote workforce revolution increased interest in these programs from employers?
Pop: We think about this question a lot since we're a virtual-first company by design. Remote working is a trend that has been accelerated by years due to the pandemic, and our customers are actively building new wellness solutions to empower employers to take better care of their people. Wearable devices are now front and center as a way to support employee wellness, and programs are rapidly emerging to help people stay active and healthy during these trying times.
Increased interest in wellness solutions to problems associated with 'stay at home' measures — such as a strain on mental health — is clearly represented in funding data from 2020. A recent report from CB Insights shows that although wellness applications for general fitness and sleep saw fewer deals and dollars than they did in the first half of 2019, there has been a spike in funding for mental health-focused wellness startups.
During the pandemic, which has been described as a 'mental health crisis,' downloads of consumer meditation and mindfulness apps like Calm and Headspace have increased significantly.
We're also seeing a lot of movement in the enterprise space. A couple of examples include Spring Health, a service that helps companies offer their workers mental health benefits, which recently raised $76 million, and MindLabs, which recently raised $1.8M for its mobile app combining live videos from mental health professionals leading meditation and mindfulness sessions, with an EEG headband that measures heart and respiration rates to show how successful sessions are in reducing stress.
HITC: What role will user-controlled data platforms play in working with these enterprises?
Pop: User-controlled data platforms will facilitate the secure transaction and exchange of fragmented health data to power wellness solutions, programs, and products, and ultimately accelerate the pace of innovation for enterprises. Platforms like ours have a vested interest in earning and keeping user trust, and are able to offer an extra layer of security and privacy (peace of mind) to end-users. We believe our approach to enabling data sharing will continue to increase adoption and user participation in wellness programs and solutions. As we've seen in other industries, companies Uber, and other modern transaction layers that enable trusted transactions opened the market to new innovations and new consumer behaviors. Our platform is helping drive enterprise and consumer behavior in a similar way by accelerating the rise of a consumer health ecosystem that empowers people to be proactive participants in their own health and well-being.
HITC: How can employees control their data to solve the trust issue?
Pop: Through our platform, employees can connect and disconnect a data source any time they want. They are in full control of which companies have access to their health data, and we'll never sell any identifiable employee health data. Our security policy and protocols are designed in the best interest of employees (end consumers) to maximize trust, engagement, and participation.
HITC: What challenges and trends do you see heading into 2021 and beyond for the user-controlled health data ecosystem?
Pop: Trust remains a big issue, but we find that people are beginning to be more comfortable with sharing their data while they're at home. I believe the biggest challenge to the rise of a new consumer health ecosystem is how fast industries and enterprises can adapt and innovate. This is new terrain that companies are learning to navigate and master. We're seeing the emergence of a new wellness paradigm to respond to the pandemic, and we're excited to help accelerate the trend of empowering consumers to take control of their own health. As more health data sources come online, our consumer health data platform will help enable more innovative products and solutions. There's a global opportunity and historic moment here to capitalize on by leveraging the power of wearable technology and health data to transform consumer well-being.