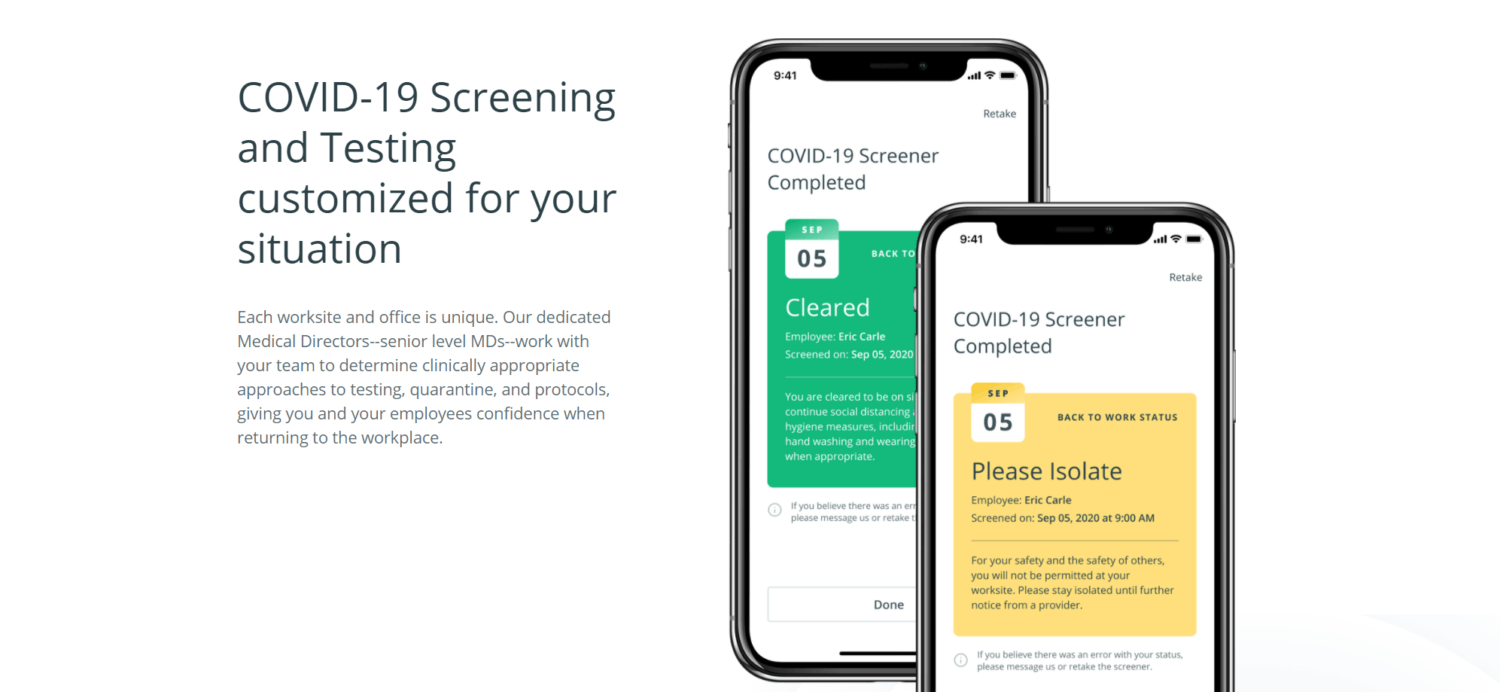 What You Should Know:
– Eden has surpassed 180,000 daily COVID-19 patient screeners for employers and their workforces and has seen positive COVID-19 screenings drop 84% since it started screening in late March.
– Isolating over 1,000 potential superspreader events to date, Eden Health adds Employer Dashboard to its Covid-19 solutions, giving HR leaders and execs a HIPAA-compliant, content-driven view into daily Covid-19 monitoring and screening results across employee populations.
---
National medical practice Eden Health announced that it has seen an 84% decrease in positive COVID-19 screenings since it first began offering daily screenings across its base of employer customers at the outset of the coronavirus pandemic. Positive screenings across Eden Health's patient population have been steadily decreasing over time, dropping from 10% of its population in March 2020 to just under 2% today. To date, Eden Health has identified and isolated 1,000 potential superspreader events while processing 180,000 daily patient COVID-19 screenings
COVID-19 Screening and Testing
During the first days and weeks of the pandemic, Eden Health expanded on its direct-to-employer virtual and on-premise primary care, behavioral care, and benefits navigation offerings to launch a comprehensive program spanning COVID-19 screening, continuous monitoring, PCR testing, on-site antibody testing, immediate triage, and patient consults. Whenever a positive Covid-19 screen is processed, Eden Health ensures that employee members can take the best course of action, whether that be a PCR test or self-quarantine, all while having access to a dedicated primary care team 24/7. Access to a trusted and dedicated doctor who has intimate knowledge of a patient's health, their benefits, and their ongoing needs is a core premise of the Eden Health model. 
Launches Employer Dashboard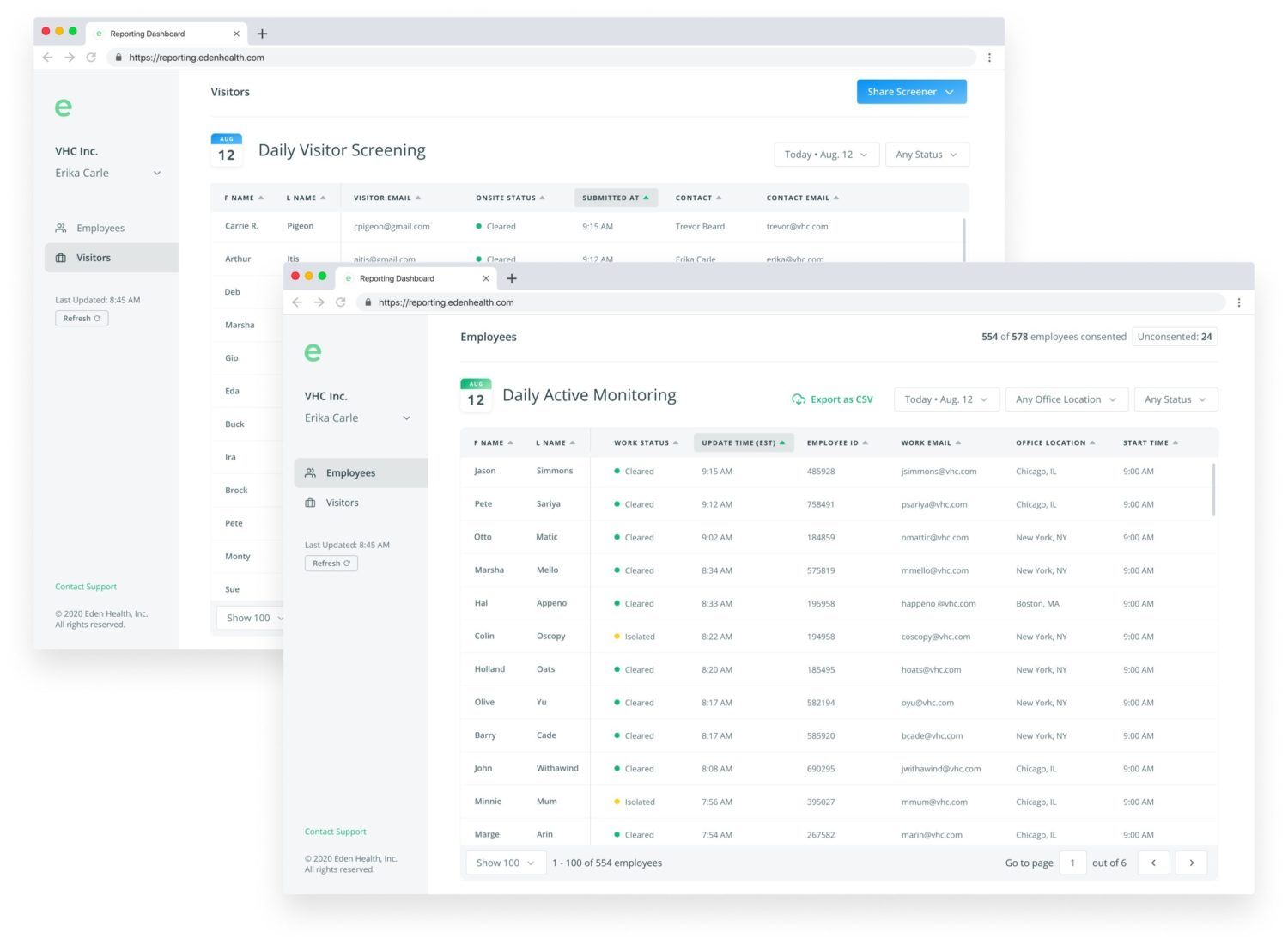 Eden Health is also formally launching its Employer Dashboard as part of its premium, evidence-based Covid-19 solutions for keeping workplaces open. The dashboard gives employers' HR and security teams the ability to manage building access with the real-time results of active monitoring and screening of their employee populations. Only COVID-19 cleared, isolated, and test statuses are available with no other health data shared. 
"Every single employer is grappling with how to manage the well-being of their employee populations, regardless of whether they've brought any, some or all of their workforce back into the workplace," said Matt McCambridge, co-founder and CEO, Eden Health. "The way that we designed and built our virtual and on-premise care delivery model has allowed us to be in the trenches our customers from day one of the pandemic, helping them take proactive and considerate courses of action to isolate superspreaders from their populations while delivering the care they need."