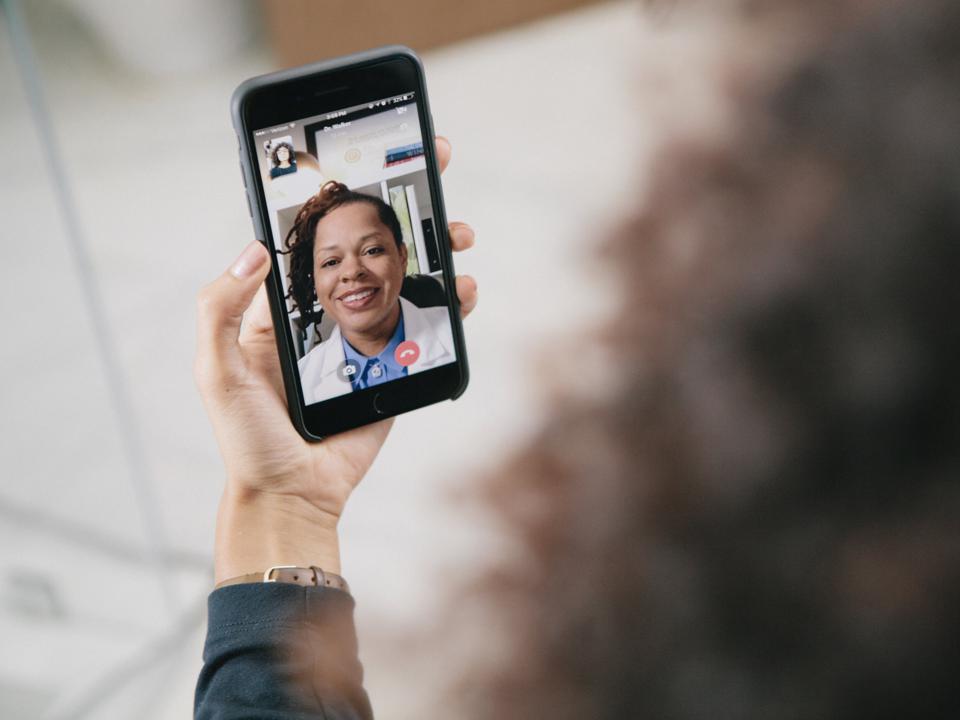 What You Should Know:
– Doctor On Demand and CareLinx, one of the largest professional networks for in-home care, have announced a collaboration to bring in-home virtual care services to CareLinx clients.
– At a time when seniors have been encouraged to stay home to avoid exposure to COVID, Doctor On Demand's partnership with CareLinx will vastly improve their opportunity to receive comprehensive healthcare while remaining safe.
---
After being the first and only telemedicine provider to roll out medical care for Medicare Part B beneficiaries, Doctor On Demand is doubling down on their efforts to support seniors in their homes. Doctor On Demand, the nation's leading virtual care provider, and CareLinx, a nationwide, professional network for in-home care, today announced a partnership to bring in-home virtual care services to CareLinx clients.
Supporting High-Risk Patients at Home

The partnership aims to expand CareLinx's in-home care offerings and improve health outcomes for their clients, geriatric and high-risk patients who need support at home. Today, CareLinx tech-enabled caregivers have digital care plans on their smartphones — enabling quality delivery of everyday care services such as bathing and meal prep, as well as direct communication to a patient's family.
Doctor On Demand will augment these existing services by connecting CareLinx clients with virtual care providers in real-time. CareLinx caregivers will support the Doctor On Demand registration process and assist with in-home follow-ups and care coordination recommended by Doctor On Demand's board-certified physicians as well.
CareLinx Clients Receive Access to Virtual Visits, Powered by Doctor on Demand
Eligible CareLinx clients will receive initial visits with board-certified physicians through Doctor On Demand at no cost. These virtual visits can be used to treat a spectrum of health issues, including diagnosis and testing of COVID-19, typical ailments like infections, rashes, cold and flu, and ongoing chronic diseases like asthma, diabetes, high blood pressure, and thyroid issues. Doctor On Demand physicians can also fill prescriptions and order lab work, and patients can see the same physician time and time again, building a trusted, personal relationship via video.
Why It Matters
"Now more than ever, finding high-quality, in-home care is pivotal during a time when seniors and high-risk patients are being encouraged to stay at home to minimize risk and exposure to COVID-19. Our partnership with Doctor On Demand enables CareLinx to continue equipping caregivers with digital tools and technologies to make caregiving easier, more transparent, and higher quality," said Sherwin Sheik, CEO, CareLinx. "Additionally, this partnership is helping to supplement in-home activities of daily living with a telehealth option for our clients, who may not otherwise realize they have the option to see a provider virtually for medical ailments. Combined with the in-home care they are receiving, these services can help provide an expanded continuum of care to help them stay healthy and safe where they want to be — at home."