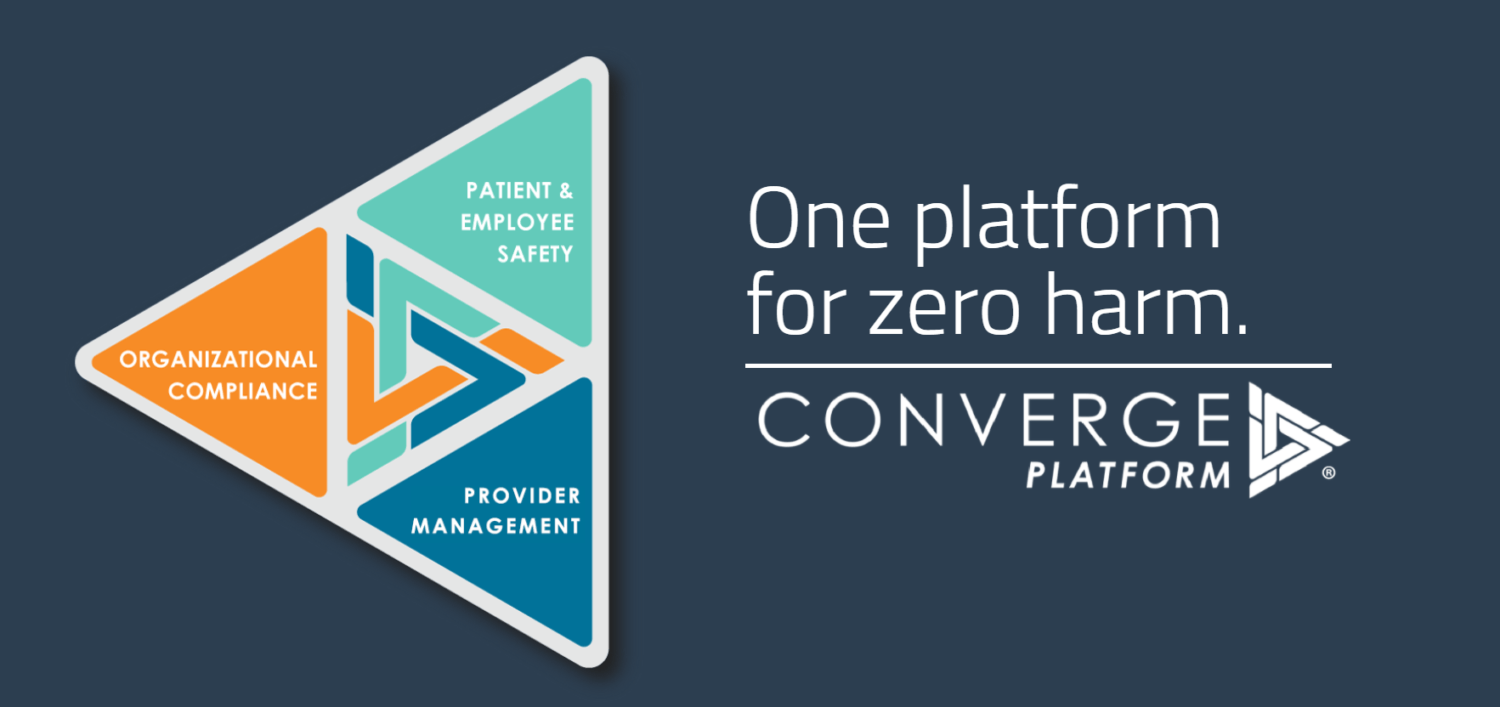 What You Should Know:
– RLDatix acquires Verge Health, creating the largest safety-led compliance and credentialing software platform specifically designed for healthcare.
– The acquisition will accelerate the adoption of RLDatix's applied safety intelligence framework and create an industry-standard for proactive risk mitigation.
RLDatix, the leading global provider of intelligent patient safety solutions, announced today that it has acquired Verge Health, the recognized best-in-class credentialing software provider. This acquisition joins two leaders in the Governance, Risk, and Compliance ("GRC") healthcare software market and will dramatically accelerate an essential shift from a reactive approach to risk management to one rooted in safety and prevention. The acquisition is effective immediately.
Medical errors remain the third leading cause of death in the U.S., and the World Health Organization estimates that adverse events due to unsafe care rank as one of the top 10 causes of death and disability around the world. These adverse, yet preventable, events are incredibly costly and account for an estimated 15 percent of all hospital expenditures across OECD countries.
Creating Industry Standard for Proactive Risk Mitigation in Healthcare
RLDatix is the only provider that partners with healthcare delivery organizations globally to provide a comprehensive view of enterprise risk through a safety-first lens. With this acquisition, RLDatix unifies the four key pillars of GRC under one roof: Safety, Compliance, Provider Management, and Strategic Advisory Services. By elevating conversations about compliance, credentialing, safety, and risk to the enterprise level, RLDatix helps leaders make the systemic changes necessary to achieve true harm reduction in a way that will transform the delivery of care.
"Healthcare's traditionally siloed approach to risk management, patient safety, provider management, and compliance has limited the ability for organizations to mitigate avoidable harm," said Jeff Surges, CEO of RLDatix. "With Verge Health, we are unifying at an enterprise level all of the tools necessary to recognize flawed practices and prevent adverse events. This acquisition represents an enormous acceleration of Applied Safety Intelligence and solidifies our position as the global leader in patient safety software at a time when accreditation organizations like The Joint Commission are expected to take more active steps to reduce adverse events."
Why It Matters
The timing of the acquisition is important. Hospital safety has been under a microscope all year as millions of Americans have avoided non-emergency medical care for fear of contracting COVID-19, impacting public health and costing providers billions in lost revenue. Health systems that want to make their facilities and procedures safer need a partner who can show them how to minimize risk through an enterprise-wide approach that addresses all of the potential pitfalls. This a model that has been widely accepted outside health care but scarcely so within medicine—until now.
With the added provider management, compliance, and analytics solutions of Verge, RLDatix offers healthcare delivery and insurance companies a clear path forward to strengthen trust, capture revenues and to prevent the occurrence of adverse safety events.
"We're excited to adopt RLDatix's Applied Safety Intelligence framework and bring together several of our disparate processes," said Sherri Hess, Chief Nursing Informatics Officer of Banner Health. "The opportunity to have two key vendors join forces so that our safety and provider data, CANDOR training, and oneSOURCE documentation can be united to drive our high reliability efforts is paramount in ensuring we continue to drive safe, efficient healthcare."
Financial details of the acquisition were not disclosed.