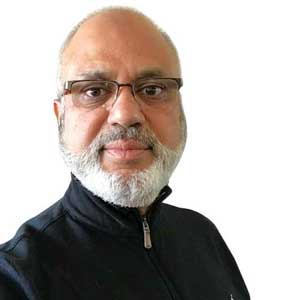 It's becoming clearer that, while we are all hoping that things are going to go back to the way things were at the beginning of the year, the COVID-19 crisis will result in a new normal. That's especially true in healthcare, due to four issues that are being wildly amplified by the COVID-19 crisis. Namely: 
1. The US government has huge deficits, and healthcare is a major driver of the unsustainable increase in these deficits.
2. Addressing the demand for healthcare as a right (not a privilege) for uninsured and underinsured citizens is a major political issue for both parties. A new generation of voters has made healthcare a key voting issue at a time when  Medicare and Medicaid are treated as the untouchable third rail of our political system.
3. The world will be much more virtual than it was at the beginning of 2020.
4. Payers and providers who rely on a fee-for-service business model are feeling a lot of pain now—whereas organizations with capitated risk will get paid even if patients aren't showing up.
The confluence of these factors during a pandemic is likely to shift power and control away from providers and further into the hands of entities that are prepared to take on risk and deliver care virtually. Those two capabilities will allow them to better manage the care being delivered to larger and larger populations. 
Looking to retail as a model
In many ways, this system is like a super-charged Uber for medicine. But here, Uber could legally tell the rider which sets of drivers/cars (in this case, providers) the rider can use. 
That may seem like an imperfect analogy, but consider this: the single biggest determinant of which doctor or hospital a patient will choose is how close that provider is to the patient's home. But, when a large Medicare Advantage plan or a chain of urgent care centers like CVS's MinuteClinics begins working with telehealth companies like Teladoc or American Well, more patients are likely to break their relationship with their providers, and maybe even their hospitals.  
This is a pain the retail industry has been facing for several years. Healthcare has a distinct advantage over retail: 88% of patients have a favorable opinion of their doctor. While that may offer some short-term protection to providers, it's not likely sufficient to protect them from the virtual shift in the long run. To survive and thrive in the new world, providers need to learn from the retailers that have managed to survive Amazon's onslaught: go where the customer is headed. In the case of healthcare, that means delivering care when, where, and how the patient wants it. 
A few years ago, no one imagined Amazon, Uber or Netflix would be able to disintermediate and rearrange the status quo of their respective industries. What were the keys to that consumer-focused transformation? Ease of use, control of the consumer experience, and instant gratification. 
Consider how these same factors play in healthcare and how providers will have to react: 
1. Customer experience and ease of use: The crisis has opened the floodgates of telehealth and is showing patients the benefits of connecting with providers virtually. There's no turning back from this now. According to a recent survey by Sage Growth Partners and Black Book Market Research, two-thirds of respondents want their provider to offer more telehealth options after the crisis ends. 
2. Control the consumer journey: When Amazon doesn't directly have something you may need, they direct you to other "affiliates or sellers," but ensure you still get the same Amazon experience. In healthcare, providers need to ensure a consistent level of quality when they refer patients for specialty care, lab tests, outpatient procedures, or even a follow-up physical visit to their own practice. 
3. Deliver instant satisfaction: Once an Amazon or Uber has control of the consumer interface, they start to control the pricing. In healthcare, the analogous mechanism for this involves value-based care models like Direct Contracting, which will allow technology vendors to become the entity that assumes risk and distributes that risk to downstream providers. 
To achieve those goals, providers need to start rethinking provider compensation and incentives and rapidly acquire the tools necessary to thrive in this new world.
Aligning provider compensation and incentives with care quality
The U.S. healthcare system has been moving towards an at-risk and value-based model for about a decade now, but progress has been slow. Fee-for-service (FFS) models have provided stability for organizations reluctant to enter value-based models, but the COVID-19 pandemic has shown us that business models based on FFS can be fragile. With the nationwide lockdown and the dangers of infection, face-to-face interactions between patients and care providers have nearly stopped and will ramp up again unevenly. However, entities that have capitated at-risk contracts are still able to generate revenue, from single physician practices on up and inclusive of payers.
As the world shifts to capitated risk, the need for billing goes down—along with the need for traditional EHRs. The world will move to a different payment model that will drive changes in reimbursement, billing, and interaction with patients. Providers will need to be incentivized for the quality and efficiency of their care, not the volume of care delivered.
Developing the right toolset to survive and thrive
The trends described above mean that provider organizations will likely need to rethink how they're using their EHRs and redefine what the provider toolset needs to look like. Provider organizations should not be focused on activities related to and driven by, a need to submit bills for specific activities, such as structured template-driven documentation or tracking time and codes for billing. 
Provider organizations should be paying attention to:
1. AI-based support for documentation, care gaps, assessments, and goals
2. Patient satisfaction and virtual visits
3. Cost and utilization management
Taken together, this new normal means that provider organizations need to protect their businesses from becoming completely transactional. The future of healthcare will lie in taking on risk, delivering on-demand care to patients, and having a toolset that is focused on delivering the highest quality care using the most efficient modalities.
---
About Mansoor Khan
Mansoor Khan, Sc.D. is co-founder and CEO of Persivia, a provider of real-time care management solutions. Persivia's CareSpaceTM clinical and population health platform provides AI-enhanced real-time value-based care analytics, telehealth, population health, care coordination, and data acquisition solutions to providers and payers.