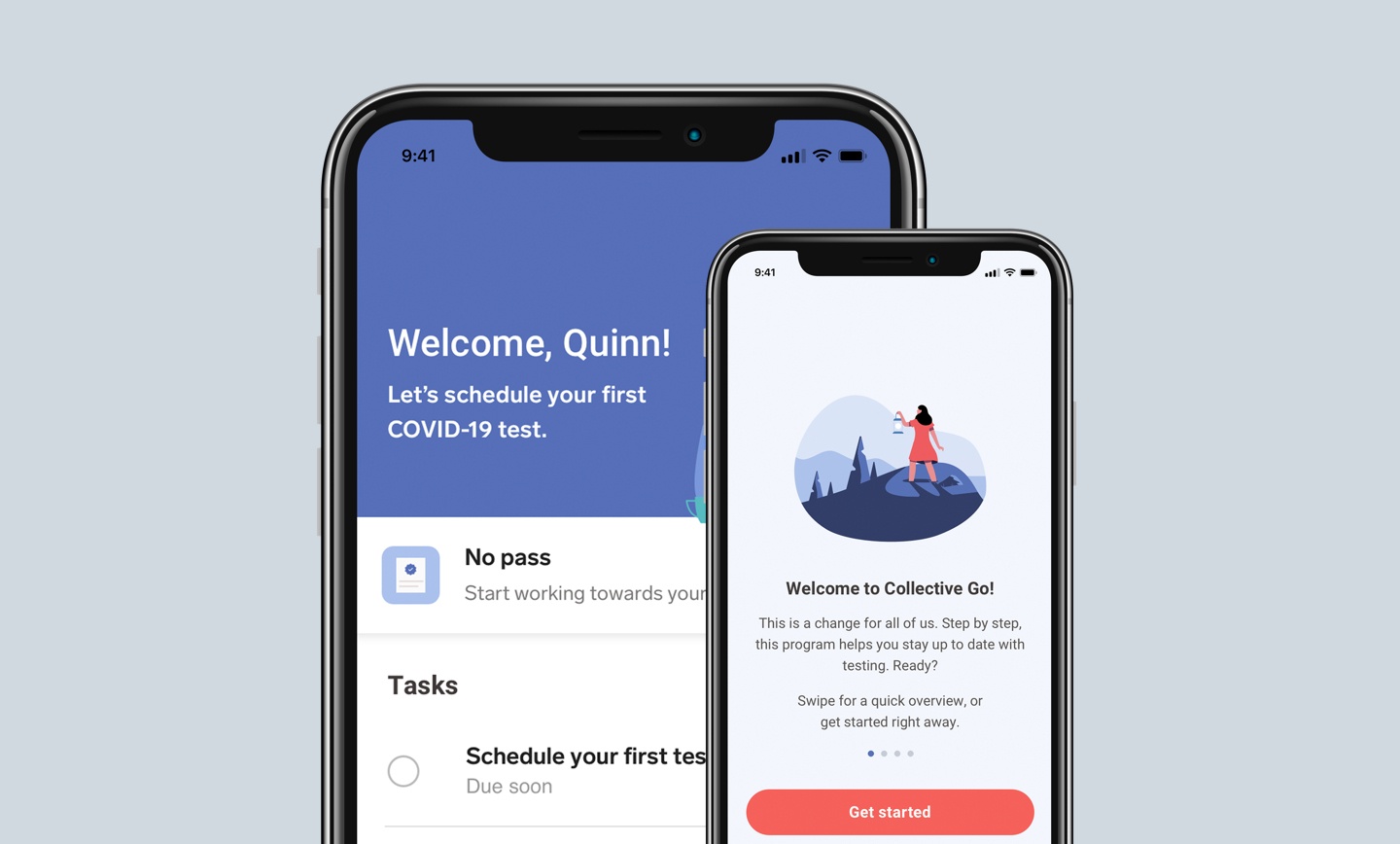 What You Should Know:
– Collective Health launches COVID-19 workplace solution to help businesses reduce risk and facilitate safe work reentry
– As economic pressure continues to force broader re-openings across the U.S., Collective Go includes a testing ecosystem, occupational health protocol, mobile app, and HIPAA compliant platform.
---
Collective Health, a San Francisco, CA-based employee healthcare company with an integrated technology solution, today announced the launch of Collective Go, a COVID-19 workplace solution designed to help businesses and their workers reduce risk and navigate safer workforce reentry, with a measured and evidence-based approach. The solution was designed with guidance from in-house epidemiologists and developed by leveraging Collective Health's existing technology framework and digital tools.
Collective Go has the ability to evolve with the ever-changing landscape of risk reduction options, with the flexibility to broaden beyond its initial offering and expand to support contact tracing, after APIs are widely available, or immunization compliance.
---
Collective Go Key Components
The key components of Collective Go include:
Testing ecosystem: Collective Go brings businesses choice in COVID-19 testing types and can support/receive data from any type of test or lab. At launch, Collective Go includes the launch of a network of testing companies including:
Everlywell: As part of Collective Go, Everlywell will work to bring its diagnostic COVID-19 PCR testing solution to U.S. businesses. Everlywell has helped half a million individuals access quality lab testing for a variety of medical conditions from home. Since the start of the pandemic, Everlywell has supplied hospitals, clinics, nursing homes, and city governments across America with enough COVID-19 testing to help get tens of thousands of frontline healthcare workers and their patients tested for the virus.
Color: Begin offering an initial testing solution for front-line and essential workers, and which will build on Color's work with the City of San Francisco and other employers. For this partnership, Color implements the Collective Go protocols, supplies and provisions collection kits, supports onsite and distributed testing logistics, processes samples in their CLIA-certified lab network, and communicates results to patients and public health authorities.
Genalyte: Offering real-time diagnostics with a decentralized lab model, plans to expand the reach of its new rapid COVID-19 serology test to businesses by partnering with Collective Go
Occupational health protocol: Collective Go is underpinned by a peer-reviewed protocol that takes into account testing frequency, workplace characteristics, local epidemiology trends, and more. The Collective Go protocol will serve as an evidence-based, peer-reviewed, and continuously-updated guideline to help businesses understand and minimize the risk of coronavirus introduction in the workplace. Notably, the protocol received peer review and support from former FDA commissioners including Dr. Scott Gottlieb and Dr. Mark McClellen.
Mobile application for workers and a HIPAA-compliant platform for companies:
For workers, streamlined, and privacy-oriented app experience with symptom and exposure checking, test status monitoring, and certification of compliance with business workplace testing protocols,
For businesses, a platform with the ability to understand where workers are on their path to compliance with the protocol and their workplace reentry, not worker health details
---
Collective Go Expansion Plans
The Collective Go ecosystem will continue to expand to include more testing modalities, including at-home and self-administered tests as they receive FDA Emergency Use Authorization and validation. Collective Go is anticipated to begin rolling out in June 2020.
"Frequent, verifiable, and large-scale testing, coupled with continuous risk evaluation and contact tracing is the only way to help Americans get back to some sense of normalcy," said Ali Diab, Co-founder, and CEO of Collective Health. "Businesses currently don't have a clear path forward. They need a comprehensive solution, based on the latest science, to enable them to reopen with confidence. Collective Go will deliver high-quality testing options, provide support for workers navigating the testing process, and have the capability to receive and verify data from multiple testing and tracing sources. A comprehensive approach like this is what's needed for businesses to understand and improve the safety of their workforces."