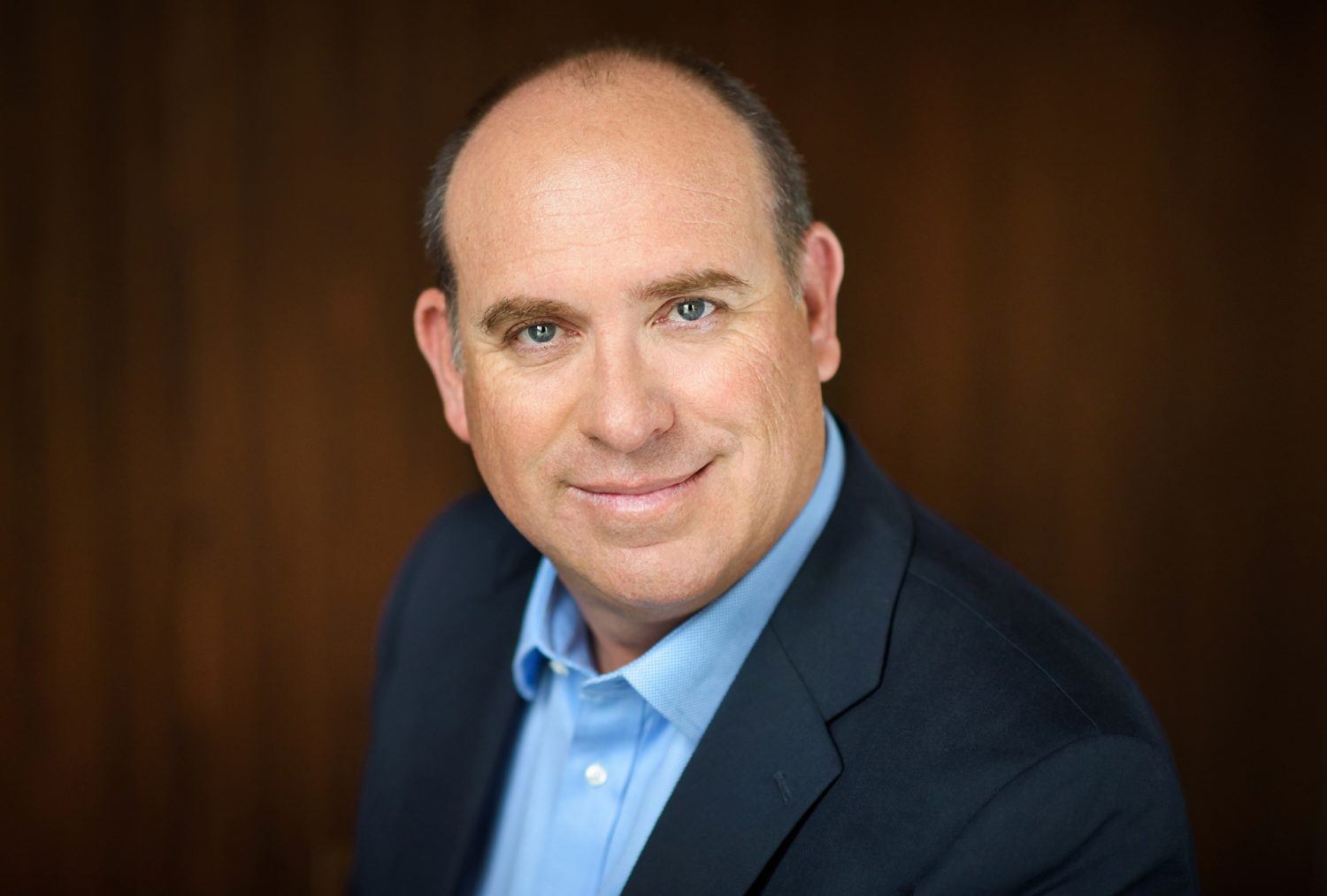 Healthcare facilities and providers around the country are experiencing COVID-19 differently. Many medical facilities treating COVID-19 patients have been overwhelmed, with some even resorting to creating pop-up hospitals to support the unexpected influx. Meanwhile, other providers have seen a sharp decline in their waiting rooms as patients have shied away from in-person appointments or had elective procedures postponed. Even patients with serious conditions are avoiding hospitals due to coronavirus fears with emergency room visits seeing a 50 percent decline in some areas.
The crisis has led many healthcare leaders to evaluate how they can decrease the need for physical services while maintaining the quality of care and providing individualized services. The pandemic has demonstrated that for the healthcare system to be accessible to all patients – in times of crisis and otherwise – providers need to leverage both physical and digital solutions.
The new front door of the healthcare system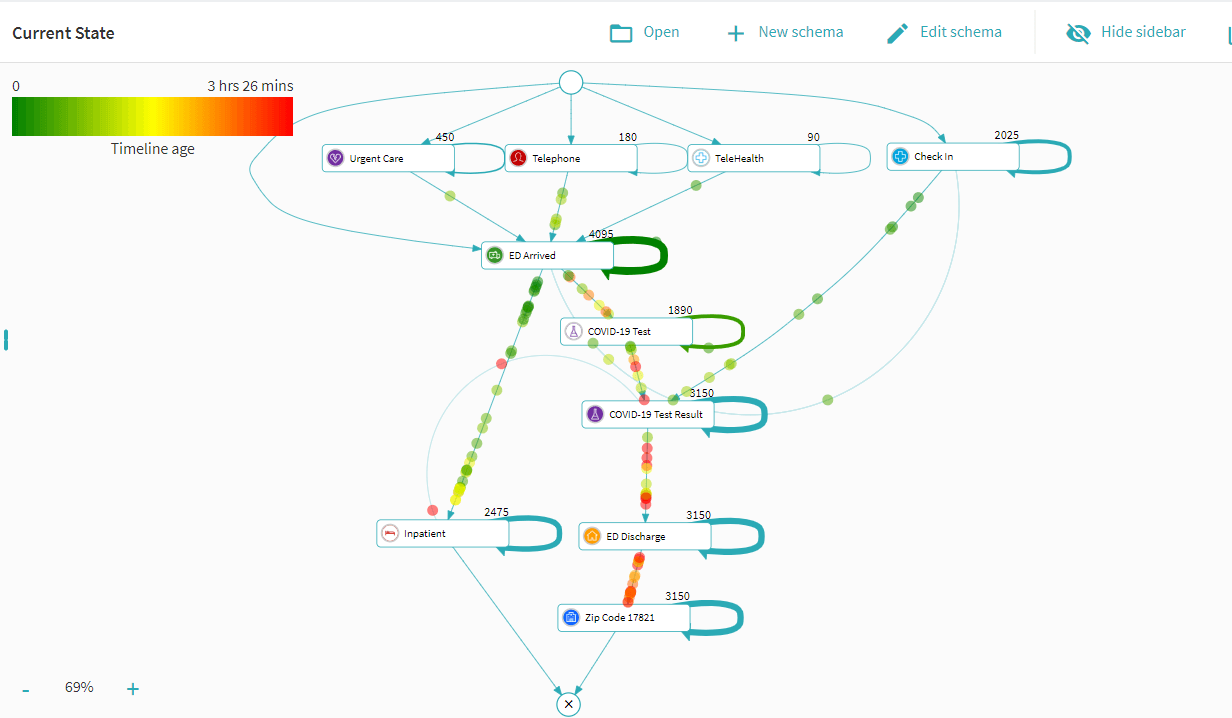 No trend reveals the need for digital transformation in the healthcare system as much as the spike in virtual healthcare. Telemedicine visits have increased dramatically as a result of the pandemic. Research shows that virtual healthcare appointments increased by over 50 percent, with general healthcare visits for the year expected to top 200 million, a sharp increase from the original projection of 36 million visits for 2020.
While traditionally, physician offices have been the front door of the healthcare system, telemedicine and other digital channels are emerging as the new digital front door of healthcare.
Patients need healthcare services that can meet them where they are: in their own homes. Utilizing video platforms, native apps, and personalized web portals, digital healthcare offerings support a healthcare system that is convenient, timely, and best meets the needs of a wide array of patients. Offering digital services is an important first step to improving access within the healthcare system.
In order to successfully integrate new digital capabilities into overall operations, healthcare organizations must have a deeper understanding of their processes and data. Providers need to evaluate their technology stack holistically and integrate technology that will enable them to accelerate and scale digital transformation in a manner that enables them to best meet the needs of today's patients in the digital-first era.
Paving the way for the emerging digital front door
The coronavirus pandemic has revealed that the healthcare system needs more digital front doors. However, for many healthcare organizations, especially those that are in the early stages of digital transformation, embracing new technological frontiers in medicine can prove to be challenging. To be able to successfully make the leap to digital services, providers need to derive the greatest value from their organization's most precious assets: processes and data.
AI-enabling technologies such as process analytics provide healthcare leaders with the tools to discover, classify, and monitor the full scope of their organization's workflows across all operations, even across multiple healthcare facilities in different locations. Especially during a crisis, when standard workflows and operations are completely upended, attaining visibility into how processes are actually performing and where patients are coming from is vital.
Access to data impacts personalized care
In order to best meet patients where they are, healthcare providers must have accurate and timely data on the patient journey. When providers attain an in-depth understanding of their organization's processes, and subsequently the patient experience, they are taking the fundamental first step in offering more personalized patient care. Data is key. One technology that has emerged as a solution for providing nuanced and in-depth visibility of patient processes is process intelligence, which helps facilitate personalized medicine by pulling comprehensive patient data from any healthcare backend system and generating a comprehensive and nuanced visualization of patient workflows.
These solutions visualize a patient's medical history, every provider they have ever seen, where a patient resides, where they work, their demographic information, and other pertinent data and then generate a journey of activities or events of where patients are coming from. Leveraging this data, providers can then identify important patterns in the patient journey and mobilize their most important strategies on the ground.
Leveraging process technology to enhance preparedness
Process intelligence not only enhance the patient experience, but it also helps improve efficiencies in the healthcare system by discovering process bottlenecks and identifying deviations from ideal workflows. Improving operational efficiencies can help reduce costs and play a role in enhancing profit margins, which is critical right now as some doctor's offices deemed non-essential are facing the possibility of layoffs and potentially closing entirely due to decreased patient visits and revenue.
In some use cases, process intelligence tools were leveraged by healthcare providers to pull data from multiple emergency facilities and illustrate the patient journey moving from arrival to treatment to discharge. The data revealed process bottlenecks, deviations from the standard workflows, the average cost per patient based on patient type or acuity levels, and the cost of every individual workflow.
With process analytics tools, healthcare providers can conduct in-depth evaluations that enable them to make strategic, data-driven decisions. Additionally, healthcare leaders can compare the performance of their workflows from different time periods and compare emergency room length of stay before and after the crisis. Utilizing this data, providers can make informed decisions to prepare for future potential crises.
Accelerate the opening of the digital front door
The coronavirus pandemic shined a light on the importance of widening the digital front door and embracing a more process-centric approach in healthcare. From providing digital services to offering personalized patient care to revitalizing operational efficiencies, digital innovation is indispensable. Regardless of where a provider is on their digital transformation journey, the same principles remain fundamental. One key strategy that providers can implement to accelerate transformation within their organizations is to leverage data to drive decision-making. Granular, accurate, and comprehensive data will illuminate paths to better patient care and new opportunities for digital services.
Widening the digital front door also requires discovering and analyzing operational processes. Knowing how processes are performing, and where the bottlenecks are, enables healthcare providers to enhance operational workflows in a way that can reduce patient wait times, streamline administrative processes, and overall create a more seamless patient experience. Attaining this level of process knowledge requires monitoring behaviors and systems to ensure continuous improvement. While some providers do this manually or with standalone systems, more are using digital intelligence solutions to gain a birds-eye view of their entire healthcare ecosystem, often in a matter of hours.
A digital strategy is no longer a nice-to-have. Technologies that provide accurate data and in-depth process knowledge are key for broadening the digital front door in healthcare, while increasing operational efficiencies, enhancing the patient journey, and, most importantly, improving the quality of care.

---
Bruce Orcutt is Vice President of Marketing at ABBYY, a Digital Intelligence company. He advocates healthcare organizations use AI enabling technologies to get a unified view of their people, processes and data.