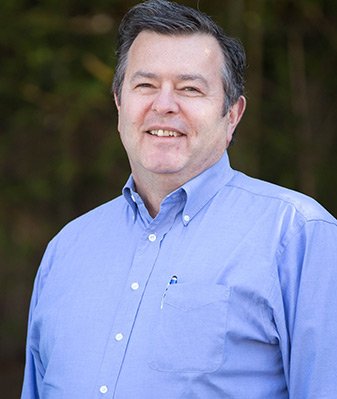 It's clear that 2020 Healthcare will be the year of big market disruptions. With data-rich players such as Amazon and Google entering into the healthcare market space, many traditional health care systems are reviewing their own strategic plans with an eye towards staying relevant. According to a recent analytics survey by HIMSS, 32% of respondents said that population health is a top focus moving forward, and nearly 60% are eager to make improvements in care.
Most traditional healthcare organizations recognize the importance data analytics play in better health management and patient outcomes, but many fall short in actively using these analytics to impact care. A 2019 poll found that 84% of healthcare executives believed analytics would be critical for success in the next three years, yet one out of every three of the healthcare organizations surveyed did not have a comprehensive strategy for analytics in place. Additionally, there is a huge potential to apply data analytics to areas beyond clinical care — a separate 2019 poll among health leaders found that while 90% of respondents report using data analytics in clinical areas, only 28% used analytics for effectiveness of care projects, only 22% were using it for population health, and a mere 11% were using it for chronic care management.
Because healthcare is often separated from the world of IT, few organizational leaders understand how to invest in advanced business analytics in a way that is sustainable and affordable. Here are three ways that healthcare organizations can build their data analytic infrastructure while still keeping costs affordable:
Business Analytics Requires Business Intelligence Software 
Unsurprisingly, powerhouse players in healthcare have a powerful asset in their corner — data. And lots of it. Additionally, because these companies were born out of technology, the IT infrastructure and IT staff available to operate and support these systems is lightyears beyond what most health organizations are currently equipped with. And unlike health care, investment in IT infrastructure for these tech giants does not come at the expense of other necessary spending for patient care.
There are two main options for building the data infrastructure needed for storing and analyzing data — on-premise and cloud-based. Most organizations, when starting out choosing IT infrastructure, don't realize that business analytics requires business intelligence software, which is not comprised of a database alone. Business intelligence software can quickly become extremely expensive because of storage requirements, and if it's through an on-premise server, this software will be subscription-based. More cost-effective solutions are cloud-based, with data stored in servers that are off-site and built to handle massive information sets.
Maintaining an Operable System 24/7
Healthcare is a 24/7 business, and similarly, so is the necessity of IT updates and ongoing maintenance to the systems that keep it going. On-premise servers need to be replaced every 4-5 years, at minimum. In addition to the high costs of purchasing and installing a new server, there are significant risks associated with moving data from the old server to another. Cloud computing makes server upgrades a thing of the past, and the responsibility is on the vendor to manage system upgrades. Electronic Health Records (EHRs) can consume a massive amount of data, usually measured in terabytes (1 terabyte = 1000 gigabytes) because of the imagery and volume that amasses within each patient record over time. Moving to cloud-based platforms allows organizations to avoid the disruption that would happen with moving information onsite to a new server.
Using a third party can significantly decrease costs with added benefits. 
On-premise servers require 24/7 IT support to maintain backups, deploy updates, and be available to respond in the event of a cybersecurity breach, server outage, or system failure.  On-premise systems typically do not provide for system redundancy, encrypted data bases, and co-location service, which are all things that a cloud-based platform can provide at an efficient price. Especially in small healthcare settings, the costs tied not only to implementing an on-premise server will mainly be incurred from the upkeep required to maintain it. This puts an enormous strain on in-house IT to manage interfaces.
In the case of cloud-based platforms via a third party vendor, the vendor can set up the required interfaces, make sure the firewall is set up and up-to-date, recognize the endpoints that are at risk of cybersecurity threats, and automatically detect and defend against a data intrusion. While these functions can also be done in-house, vendors will often have the benefit of customer volume to be able to keep costs low through bulk purchasing of infrastructure — something that is likely impossible in the case of a small health center.
Healthcare is moving into a new era of the digital age, and while it's not necessary to be an IT expert to be a healthcare leader, understanding the fundamentals when it comes to choosing a data management system can save health organizations from avoidable and costly headaches down the line. By ensuring that data is being collected in a manner that is reliable, consistent, and cost-effective, health leaders can focus their attention on designing and implementing strategic plans to utilize that data for better patient care.
About Tom Scott
Tom Scott is the Chief Financial Officer (CFO) of HST Pathways, a top-ranked software solutions company for the ambulatory surgery center (ASC) industry. Scott's broad experience in the industry helps to align solutions with the unique needs of the ASC industry. Scott brings more than 25 years of experience in the outpatient surgery center industry to his role as CFO. Prior to joining HST Pathways, he was Vice President of Development and Operations at Surgical Management Professionals, where he oversaw strategic development and operations for surgery centers.