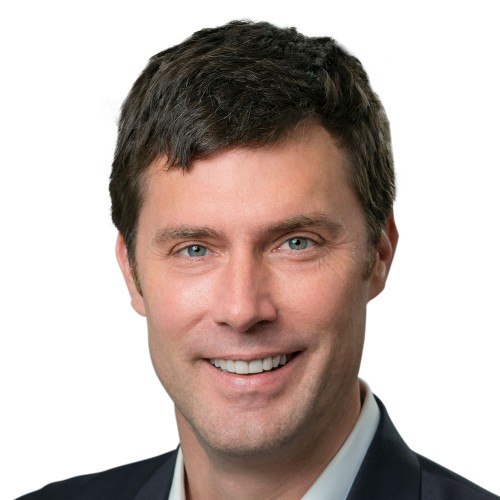 – Teladoc Health's COO David Sides gives a glimpse of what the future holds as more consumers tap into virtual care.
---
Forget face to face, healthcare is moving into cyberspace—albeit not as fast as one would like. Yes, there is no question that the interest in virtual care is growing swiftly. However, the adoption of virtual services has been somewhat slow; only about 10 percent of healthcare consumers have used such services, according to a study by J.D Power.
Despite interest from consumers and healthcare providers, there have been barriers that have slowed the adoption of telehealth, including challenges regarding compensation. However, the reimbursement landscape is changing; Medicare Advantage plans, for example, have started covering telehealth services as of January 2020.
Obstacles aside, consumers who have tried virtual care services report high rates of satisfaction (scoring 851 on a 1,000 scale). Positive word of mouth also seems to help. Nearly two-thirds (65 percent) of telehealth users used the service because they received a positive recommendation from others.
Chief among providers scoring big points with consumers is Teladoc Health, a multinational telemedicine, and virtual-healthcare company headquartered in Purchase, N.Y. Through its network of licensed primary care physicians, Teladoc Health offers video conferencing and telephone services to diagnose, routine, non-emergency medical problems. Additionally, consulting physicians can recommend treatments and prescribe medications (when appropriate).
Creating 24-hour access in real-time is one of the significant draws of integrating virtual tools into other aspects of clinical care—and according to Teladoc's COO, David Sides— companies like his are bringing those services into swift fruition. Sides leads the commercial, technology, and operation teams at Teladoc. With his extensive background in technology, Sides shared Teladoc's findings regarding what the near future holds for virtual care.
Telehealth: Five Predictions of What's to Come in 2020
1. Mental Health: Virtual Care Will Help Close the Access Gap
One might argue that interacting with a screen in isolation may not seem like the most effective approach to help those with mental health issues. However, Sides disagrees. On the contrary, he sees the convenience, privacy, and access provided by telehealth tools as a catalyst to vastly improve the abysmal statistics currently surrounding mental health.
According to a report from The New American Economy, 40 percent of U.S. adults suffering from a mental health disorder never seek treatment. "For those who do seek care, access is challenging due to the limited availability of mental health professionals," said Sides. "Approximately 60 percent of all counties in the United States do not have a single practicing psychiatrist. Virtual care is critical to provide that access, so people don't feel isolated and alone."
Of course, the stigma surrounding mental health remains the most significant barrier to seeking help: eighty-two percent of employees who have had a mental health diagnosis hid their difficulties from workplace management, mainly because they feared a negative impact on their career.
"We receive testimonials from members all the time talking about how fortunate they were to get care through a virtual provider and to get the right diagnosis. For some members, getting treated this way enabled them to get back to work sooner," said Sides.
Thanks to virtual care, convenient and confidential mental healthcare is becoming more available. More than 65 percent of consumers indicate that they would like to have virtual visits with their regular psychologist. In a study of Teladoc members, 76 percent with depression reported improvement after the third visit.
2. Chronic Disease: Virtual Care Will Help Alleviate the Burden of Care
One in three adults globally has one or more chronic conditions, but 44 percent of them have opted out of care due to cost. However, 72 percent would use virtual care for chronic conditions, and apparently, it's working already.
"When it comes to treating some chronic diseases, research shows that virtual care proves more effective than in-person visits as a result of better care coordination and fewer barriers to access such as distance, mobility, and time constraints," said Sides. " In a recent virtual care coaching study, 49 percent  of participants with high blood pressure improved by an entire hypertensive stage, and 40 percent of those who participated in a virtual diabetes prevention program lost more than 5 percent of their total body weight."
Sides also noted that virtual care could also help family members or other caregivers be more effective in supporting the patient. Assuming the patient gives consent, the caregiver can conveniently participate in the virtual visit, asking pertinent questions about medications, care options, and other medical info instead of relying on second-hand, potentially inaccurate or incomplete information from the patient after the visit is over.
3. Consumers Will Demand Integrated, Personalized Care on Their Terms
As adoption accelerates, savvy customers will expect more from virtual care. Although only 10 percent of healthcare consumers have used virtual care today, nearly 70 percent are already interested in receiving healthcare services virtually. As digitally native generations age and have more significant healthcare needs, they will look to virtual care to satisfy their expectations for effectiveness and convenience.
Despite the clumsy or clunky entry of virtual services via patient portals, things are getting more comfortable, and consumers are gravitating towards more tools. According to a 2018 Accenture study,  25 percent of the consumers surveyed say they have received virtual healthcare services, up from 21 percent the year before.
Sides said adoption rates on the Teledoc Health platform are also accelerating even faster: from 1,000,000 visits a year to 1,000,000 visits a quarter. "When consumers see the ease of use of virtual care and the ability to get a resolution to their care needs on their terms, they become repeat users. And not surprisingly, those quickest to adopt virtual care are millennials who have grown up online. Technology continues to grow and evolve with them, and that will only further the demand for virtual care services," he said.
4. Virtual Care Delivery Will Become an Essential Skill for Physicians
The World Health Organization estimates a shortage today of 4.3 million physicians, nurses & other health professionals. That deficit is destined to only increase as the nation's population ages. The Association for American Medical Colleges estimates a shortage of as many as 131,000 physicians, including 21,000 to 55,200 primary care doctors by 2030. "This situation is particularly dire in rural communities," said Sides.
The hope is that virtual care will liberate physicians from the constraints of the old clinic-centric model and primarily provides access to clinical services where it is sorely needed. According to a recent study, 21 percent of patients thought that a virtual visit's overall quality was better than an office visit, and an additional 62 percent believed that it was no different.
5. Virtual Care Will Become a Top Priority Beyond Plan Sponsors and Care Providers
With mounting pressures to improve access while controlling costs, organizations will require strategic partnerships and innovation to expand virtual care providers. There are currently many suppliers, but there are fewer proven methods and scalable solutions on the market. Sides believes this will change as the result of patients and physicians seeing and realizing the benefits of virtual care.
"Many patients felt the quality of the virtual care visit is the same as a live visit, and 21 percent of patients thought that virtual care visits were better. Most cited fewer distractions, lower costs, and quicker problem resolution as the primary reasons. Teladoc Health is proud to be an industry leader, but J.D. Power's study found customer satisfaction among users of telehealth services, in general, ranks among the highest of any consumer category," Sides concluded.