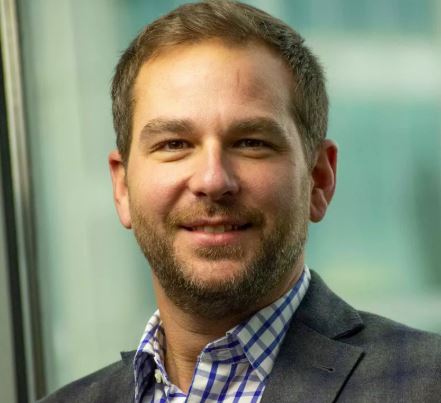 Our healthcare system has struggled with data silos and clumsy, antiquated data sharing practices forever and a variety of stakeholders will need to work together to achieve anything close to an "Uber of medical records."
It's well documented and understood that the healthcare industry has historically been slow to adopt new technology while other business sectors have welcomed it with ease. For example, while most industries abandoned the fax machine in the 1990s, as recently as 2017, fax machines still accounted for 75 percent of all medical communication – and fax machine usage actually grew by 9 percent in that same year. As an industry veteran with over 15 years of healthcare experience, it's hard to grapple with just how far behind we have fallen, considering how mundane, non-life threatening events like ordering a pizza make better use of technology than most providers do.
Calling the pizza restaurant on the phone, reciting my order and waiting for delivery feels like an ancient art form because mobile applications like DoorDash and GrubHub expedite the delivery process. The companies behind those apps saw vulnerability in the food delivery business in the same way Uber saw flaws in how we hail taxis, and Amazon exposed the shortcomings of the retail industry with online ordering. Consumers who order rides on Uber and groceries from Amazon expect on-demand service and fast results with most things in their lives.
This mindset has permeated through to healthcare – a strong explanation for the growing popularity of urgent care clinics. That shifting mindset has also exposed an obvious flaw in healthcare in need of a technology makeover: improving data system interoperability to the point where we can grant patients instant access to their medical records via a user-friendly app. I recognize we need to walk before we can run, as fewer than 4 out of 10 health systems reported they can share data outside their own health system in a recent poll from the Center for Connected Medicine. But, making patient data accessible will clearly revolutionize the industry.
With tech giants like Amazon, Apple, Google and Microsoft expanding into healthcare and the medical records business, health-tech media has coined phrases like "the Uber of medical records" in reference to the apps they hope will give patients easy access to their medical data. The initiative has gained significant momentum with the U.S. Department of Health and Human Services (HHS) and Centers for Medicare and Medicaid (CMS) both looking for ways to ease patient privacy restrictions. However, the reality is it will take a lot more than one individual or company waving a magic wand to provide patients with access to their own health data. As someone who has spent a career working with health data systems and trying to make them more cohesive, there are several steps I believe we need to take to achieve anything close to an "Uber of medical records."
Step 1: Eliminate Data Silos Through Standardization
Patient data is the most valuable commodity in healthcare. It represents the cornerstone of any effective treatment plan. Tearing down the silos that have plagued the industry for decades and restricted the flow of data marks the first step towards accessibility. Existing integration platforms that link medical records and other information across providers have started this process, but integrations aren't implemented widely enough to allow for patient-facing healthcare apps. In order to move forward, we must first come to a consensus as an industry to standardize how we store all patient health data.
Standardization will likely come from one of two avenues. The first is through government regulation, such as CMS' recent policy changes supporting the improvement of patient access and advancement of electronic data exchange. The second avenue is data-modeling and natural language processing technology from the private sector – a strategy I favor. Using innovative technology, we can comb over patient data, learn its intent and distribute it accordingly. Governmental regulation has moved the industry in a positive direction in the past, but as is evidenced by the continued use of fax machines and other antiquated technologies in the industry, change can be slow to come when mandated by governmental regulations – and while we wait, patient lives are at risk. Instead, I believe we will achieve true standardization through a technology solution because it represents a more comprehensive answer that will come to fruition faster.
Step 2: Create a Unique Patient Identifier
Despite our significant progress in improving data integration, we currently can't guarantee each patient's records will land on the same page of a hypothetical patient app. I believe we must establish a Unique Patient Identifier (UPI) that easily matches all relevant data to the correct patient. At best, patient identification issues waste time and resources – inaccurate patient identification is estimated to cost the U.S. healthcare system more than $6 billion annually. At worst, a hospital could provide misinformed treatment that results in a fatality.
The industry has talked about UPIs since the Clinton administration, as the Health Insurance Portability and Accountability Act (HIPAA) of 1996 mandated the establishment of "a standard unique health identifier for each individual, employer, health plan and healthcare provider for use in the healthcare system." Citing patient privacy and "Big Brother" concerns, Congress has denied funding for that type of patient identifier to-date.
However, technology has advanced in leaps and bounds since 1996, and we could potentially use existing methods to create a minimally invasive UPI that ties all patient information together, making it easier to aggregate data on a theoretical patient-facing app. The Baltic nation of Estonia, for instance, has an entirely cloud-based system for all citizen information, including medical records, that lives on an electronic ID card and is stored securely in the cloud via blockchain. Whether through blockchain, social security numbers, or the approach I am most optimistic about — genetic markers — UPIs represent a critical element to eliminating the wasteful and error-prone system we currently live with.
Step 3: Enhance Data Security
As the conversation shifts to enabling the flow of data and breaking down silos, we must simultaneously protect patient privacy. In a move that appeared to signal a win for making patient data more accessible, the University of Chicago Medical Center partnered with Google to enhance how they deployed patient data and improve the hospital's predictive analysis for prescribing drugs. Unfortunately, they did not scrub patient IDs from the data and both companies were sued for allegedly exposing thousands of patients' sensitive medical information and violating privacy laws. Even with the best intentions to improve patient care through the power of data, this story reinforces the fact that any data-sharing platform must utilize encryption or other stringent security measures.
I appreciate how quickly and easily I can get my favorite pepperoni pizza, but I look forward to the day where calling up my medical records is just as quick and easy. That level of convenience would be more than a luxury and could make the difference in surviving a medical emergency like a heart attack or car accident. Existing data integration platforms have made significant strides in connecting a highly complex healthcare system that collects data from innumerable disparate electronic systems. Some of the tactics used to get to this point may provide clues in how we take the next step in integration, which is empowering patients with unimpeded access to their own information.
About Josh Douglas
Josh Douglas is the Chief Technology Officer at Bridge Connector, a technology company working to change the way health care communicates by delivering streamlined integration solutions. Joshua has called on his 15-plus years of experience in integration, clinical workflow, data and analytics strategy, process improvement, and product management, as he has helped grow Bridge Connector's workforce from single to triple digits, including the complete build-out of their tech and product teams.