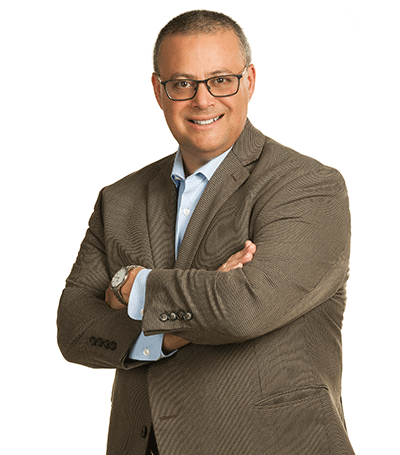 Hospital rooms thrum with the steady beat of monitors. And while a patient must quickly adapt to a cacophony of beeps and drips, when a sudden alarm pierces the air, it's a nerve-wracking experience—especially if a nurse doesn't step in immediately. The patient must fumble for the nurse-call button, which can usually be found dangling by the side of the bed. But if you're sick, weak or hugely pregnant, even rolling over slightly to grab the cord can be a herculean effort.
Soon that dangling ever-so-hard-to-grab button might go the way of medicinal leeches. In other words, it may still show up now and then, but new technologies are poised to take its place. Among the most exciting alternatives are digital voice assistants.
Digital voice assistant devices, which are now ensconced in nearly 120 million homes around the United States, have been slow to make it to hospital rooms. Finally, a handful of hospitals are starting to experiment with placing devices like Amazon's HIPAA-compliant Alexa at patients' bedsides. And once there is full HIPAA compliance on more of these devices, we're going to see a proliferation of them in hospital rooms.
Here are some of the applications you can expect to see in the coming year:
Immediate response: If a patient can call out for help, an in-room voice assistant will instantly notify someone on duty. More importantly, it can notify the right nurse, aide or team of doctors depending on the severity of the need. That ancient call button cannot say if the patient is calling for an aide to deliver towels or if the television has stopped working or if there has been a dire change in the patient's health condition and needs to see a nurse as soon as possible.
By telling the voice assistant—which can intelligently convey the message and route it to the correct person—what is going on, the patient can receive proper support in a timely fashion. This will eliminate at least one interaction, save time and money on the hospital's side and lead to a better patient experience.
Order a meal: Nurses and aides spend a lot of time fetching menus for patients and helping them dial the cafeteria using bedside phones. If instead, a patient could just say, "Alexa, I'd like to order lunch now," and place an order, it would save the call center or food services personnel time on the phone or even a trip or two to the hospital room. It would also eliminate errors in transcribing food orders as hospitals move to more of a "room service" meal model. 
Allow patients better control of their environment: Hospital rooms are always way too cold. Unless they are way too hot. This leads to a lot of blankets needing delivery and requests for aides to fiddle with the thermostat. Just as guests at a hotel can now tell the voice assistant to change the temperature in their suites, hospital patients will be able to do so in their rooms. They could also use the voice assistant to turn the TV on or off, raise or lower the volume and dim or brighten the lights.
Each of these requires the use of the bedside "remote," which, just like the call button, might be hard for the patient to use if it's fallen or lost in the bedsheets, or if the buttons are difficult to see in the dark. Voice assistance would make a patient's stay more comfortable and give them an element of control in an often-frightening and uncontrollable situation. It would also help lighten the load on nurses, especially as the U.S. faces a shortage of registered nurses in the coming decades.
Transition home: For patients who have a digital voice assistant at home, this technology provides the ideal opportunity to help them with specialized care and instructions after they have been released from the hospital. In the hospital room of the future, the patient and her medical team will be able to access her medical records by tapping into the voice assistant right there. She will then go home and continue this interaction by asking Alexa what meds she should be taking and report any issues or adverse conditions without having to pick up the phone.
Hospitals can create more automated processes for patients to check in with them each day and then reach out proactively to those who haven't. It's a great way to get ahead of concerns that very well might otherwise grow into issues requiring readmission. Follow-up visits help reduce the risk of hospital readmission, so logic would follow that checking in even remotely with one's care team might greatly improve outcomes.
Real-time patient satisfaction surveys: Anyone who has ever visited a hospital knows that they will receive a survey, often in the mail, a few weeks later asking them to rate their satisfaction. Not only has that hospital stay begun fading from memory by that point, but these surveys also are a pain to fill out and mail back. Instead, voice assistants can be trained to check in with the patient throughout their stay, occasionally asking them how they would rate their comfort, their meals, and their nurse.
This immediate feedback reflects precisely what's going on in the moment and for that specific time and that specific care team. Imagine the learning hospitals could gather from this information—perhaps they need more people on staff at 1 a.m. Or perhaps they need less. This is a proactive way to get ahead of complaints and, given that patient satisfaction ratings can affect funding, it is smart for operations.
Digital voice assistant platforms are going to radically change how patients are treated at hospitals—and how they feel about their experiences there. This technology is an intelligent way to provide better, more personalized care and give patients more control over their health, even when they are in dire situations. And for hospitals, this is a smart way to possibly improve overall patient outcomes and transitions, and reduce costs and admissions.
About Murray Izenwasser
Murray Izenwasser is the VP of Consulting and Design Thinking at OZ, a global consulting firm whose services and solutions enhance Customer Experience through digital innovation. Prior to OZ, he has held senior positions with some of the world's largest digital agencies, including both Razorfish and Sapient, and co-founded a successful digital engagement and technology agency for 7 years. He began his career at what is now Accenture. Murray is a frequent speaker at marketing/technology/industry events. He has organized and hosted sold-out OZ events including the Digital Transformation Forum and the Future of Healthcare Forum.