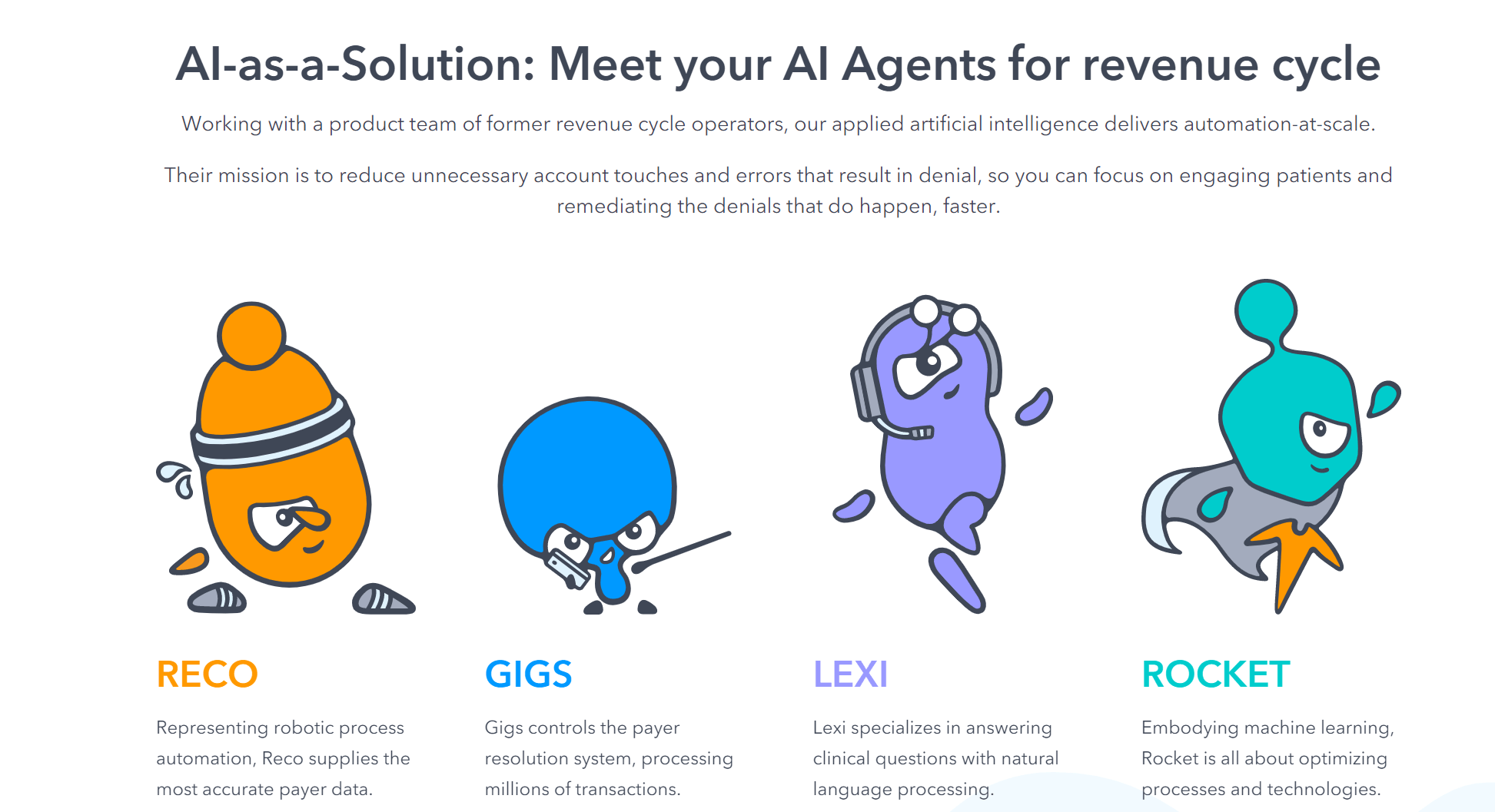 – Waystar acquires Recondo Technology, a provider of revenue cycle automated solutions powered by robotic process automated (RPA).
– Recondo brings additional artificial intelligence and machine-learning technologies to Waystar's broad portfolio of solutions.
– With new capabilities, improved data efficacy and a larger team, Waystar can help healthcare organizations consolidate vendors and capture more revenue.
Waystar, a provider of revenue cycle technology, today announced the acquisition of Recondo Technology, a Denver, CO-based provider of innovative revenue cycle automation solutions powered by advanced robotic process automation (RPA) and other artificial intelligence technology. Financial terms of the acquisition were not disclosed.
Intelligent Revenue Cycle Content Powering Automated Enterprise
Recondo Technology was founded in 2007 by pioneering banking executives from Goldman Sachs recognized that efficiencies gained through automatic transaction processing (ATP) could be realized in healthcare. The AI-powered software-as-a-service (SaaS) platform helps healthcare providers achieve sustainable financial performance while delivering a better patient experience. Leveraging purpose-built AI in the forms of robotic process automation, machine learning, and natural language processing, Recondo delivers industry-leading automated, accurate, and actionable financial clarity to the healthcare revenue cycle.
Recondo is the only revenue cycle vendor to have achieved coveted HFMA peer-reviewed status for both patient access and business office solutions. Recondo empowers more than 900 hospitals with solutions that connect providers, payers, and patients to ensure revenue cycle efficiency across the care continuum. Recondo now processes nearly $4 billion in accurate patient estimates and 33 million prior authorizations annually as part of its patient access solution set.
Acquisition Benefits for Waystar
Waystar will integrate the nearly half a billion administrative transactions processed by Recondo into the end-to-end Waystar platform, which will drive unprecedented insights and prevent issues before they occur. Incorporating these technologies will set the pace in the industry and transform the way patients understand and experience the financial side of their healthcare encounters.
Waystar's cloud-based technology simplifies and unifies the revenue cycle so that providers can redirect their resources to patient and community care. The two companies' goals and technologies complement one another, making this an advantageous next step for both entities—and for the clients they serve. allowing providers to be paid more, faster and at a lower cost.
Integrating AI and Machine Learning Solutions with Waystar
Recondo brings additional artificial intelligence and machine-learning technologies to Waystar's broad portfolio of solutions. The capabilities include patient access technology that addresses inefficiencies surrounding price transparency, eligibility, and pre-authorization processes, as well as business office technology that automates status checks for outstanding claims, reducing manual work. Merging Recondo and Waystar's data will drive heightened accuracy and speed for all solutions, such as increasing the rate at which providers can determine if a patient has insurance coverage or send a prior authorization to a payer.
Acquisition Strengthens Waystar's AI Offerings
"Recondo shares Waystar's commitment to helping healthcare organizations take the estimated $350 billion of administrative waste out of the revenue cycle," said Matt Hawkins, CEO of Waystar. "Joining forces will strengthen our AI-powered offerings, which will, in turn, drive greater value for our clients and a better experience for patients. We have been impressed by the Recondo team and leadership, whose expertise and professionalism will be a strong addition to Waystar."