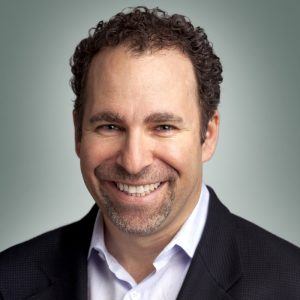 Telehealth utilization is on track to explode due to consumer demand, reimbursement alignment and an improved regulatory environment. 
But for health systems to reap telehealth's financial and clinical benefits, organizational leaders must demonstrate strong leadership, provide relevant education, align financial incentives and change daily culture to help physicians fully embrace this disruption.
Many physicians are starting to understand the benefits of telehealth, which include better access to care, improved patient satisfaction and more connection between patients and caregivers, according to a recent Deloitte report. 
However, health systems will only realize the full benefits of telehealth when their own physicians embrace the concept, whether that means doing it themselves or partnering with others. To drive this physician adoption, health systems must debunk misperceptions about telehealth and emphasize how virtual visits can improve access and quality for patients, while improving efficiency and financial performance for providers.  
To build physician support and enthusiasm for telehealth as an integral component of a health system's delivery model, organizational leaders can benefit from using a strategy that encompasses three key categories – "The 3M's: Metrics, Money and eMotion." 
Metrics: Physicians are scientists who appreciate data that can show them how telehealth options can improve their patients' access, decrease leakage, reduce physician burnout and improve quality.
Physician acceptance and adoption of telehealth starts with providing them the facts that let them understand the problem they are fixing with telehealth. Health system leaders can start this educational process by creating these four key reports for their physicians:
1. Access: What percentage of patients are able to obtain same-day access with their primary care physicians (PCPs)? If it is difficult for new and/or established patients to schedule urgent care, chronic care checkups or annual exams, they will often seek care elsewhere.
2. Leakage: How many minor care, urgent cases, such as sinusitis or urinary tract infections, are still being seen in PCP offices?  Look at the 10-year trend in percentage of these types of visits, and you will likely see a major drop in those going to the PCP as patients are more likely to go to urgent care for convenience and quick access.  In other words, telehealth will not "steal" these visits from PCPs because patients have gradually been switching to other settings for these types of cases already.
3. Burnout: Create a report that looks at the trends of appointment time divided by average relative value units (RVUs) per appointment over the past decade. Most likely you will find this ratio sinking as appointment times are getting smaller while patient complexity is rising.  This will often correlate with physician burnout as they are doing more with less, and possibly not working at the top of their licenses.
4. Quality reports: Review quality reporting metrics, such as avoidance of antibiotics in adults with bronchitis, preventive care screening (colonoscopy, mammogram) and readmission rates. If certain quality scores are less-than-optimal, a telehealth partner might be able to provide some additional support, and/or open up more free space in the PCPs' schedules to deal with those issues.
Money: Physicians will not embrace an initiative they believe hurts their own bottom line, which is why organizations must offer an appropriate financial model to ensure the success of their telehealth programs. When designing a new compensation model, consider these options to encourage physician alignment with telehealth goals:
– Pay your own virtualists equal to what they would make in an office visit.
– Consider bonuses to PCPs based on lower emergency room (ER) admissions, thus incentivizing them to encourage their patients to try telehealth rather than go immediately to the ER for certain issues.
– Provide a small RVU bonus to PCPs who review charts of their patients seen online by a virtualist partner.
– Show physicians how letting virtualists take care of their routine patients will actually allow them to increase their panel size and their revenue per visit as they are able to better manage more complex patients in the office.
eMotion:  Remember to appeal to the heart as much as the brain. Physicians want the best for their patients and will willingly embrace changes like telehealth — if they can see it will improve experience and quality for their patients. What's most important to your providers? What are their biggest challenges? What are their biggest desires? 
Consider how providing online care to patients can help solve some of the most common problems facing physicians today, such as:
– Patient experience: An online visit should take a patient under 20 minutes from request to end, compared to the two-hour average for a patient to travel and be seen in an office setting.
– Provider experience: Using telehealth partners, providers have more free time, and no longer have to be available around-the-clock.
– Access: Leading telehealth providers deliver access to care 24 hours per day, 7 days per week, 365 days per year with nationwide coverage for adults and children.
As with any change that requires a cultural shift, anyone implementing a telehealth program should expect bumps along the way. However, with a well-planned strategy that includes metric-based education, alignment of financial incentives, and emotional support for providers' needs, organizations can create a telehealth program that is embraced by both patients and providers — and that improves quality and finances at the same time.
About Lyle Berkowitz, MD, FACP, FHIMSS
Lyle Berkowitz, MD, FACP, FHIMSS serves as chief medical officer and president of MDLIVE Medical Group. Berkowitz is a primary care physician, a digital healthcare innovator and a health-tech entrepreneur. He has a long history of intersecting clinical, information technology and innovation responsibilities with executive management, business, and entrepreneurial roles.