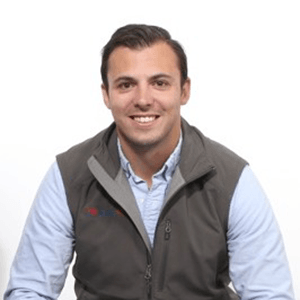 When patients go to the doctor, they're putting their trust in a highly-trained professional. They trust that professional to provide them with the necessary care and attention to improve or sustain their health.
However, some underlying health issues can't be detected with a simple blood test or CAT scan. Behavioral health problems can impact every part of a person's life. Some can develop as a result of physical problems, and vice versa.
This is why the integration of physical and behavioral healthcare is so important to patients in all care settings. A collaborative treatment plan improves quality of life and reduces unseen risks for both patients and the healthcare professionals that treat them.
Unfortunately, many of our expectations of integrated behavioral healthcare are a far cry from reality. Keep reading to learn more about the healthcare divide, and what you can do to reduce it.
The Great Healthcare Divide
According to the National Council for Community Behavioral Healthcare, nearly half of all common psychiatric problems are treated in primary care settings. Many of these doctors aren't currently equipped to evaluate or treat these disorders due to time and resource constraints. This delays the delivery of treatment needed for the patient and has a direct effect on their ability to adhere to a treatment plan.
Many patients have a difficult time navigating referrals to new healthcare providers in different locations. Sometimes they feel too overwhelmed to make an appointment, struggle with insurance costs, or are fighting the stigma associated with mental health.
Research shows that patients dealing with chronic illness, pain, or terminal illness are more susceptible to depression and anxiety. If these mental health conditions aren't adequately treated, it can lead to missed appointments, medication problems, and destructive behaviors.
Communication Between General Practitioners and Behavioral Health Experts is Lacking
The healthcare divide also creates problems with communication between medical professionals—some patients are not great historians when it comes to their medical past. This discrepancy is exacerbated when mental illness is involved.
Old medical records may not contain the information from a mental health practitioner, resulting in a dangerous gap in treatment. The first step in fixing this divide is recognizing the need for integrated healthcare as the rule instead of the exception.
We expect doctors and healthcare professionals to have quick access to records across industries, but the reality is that all too often, physical and mental health are treated separately and inter-communication is limited.
Understanding The Risks
When we talk about the risks of poorly integrated healthcare, it's important to understand that it applies to both patients and practitioners. The goal is to have an improved quality of life and reduce the costs associated with healthcare gaps.
A 2018 report showed that absent or delayed mental health treatment resulted in $406 billion in additional healthcare costs in 2017. That same report also indicated that offices, where mental and physical health were treated in a collaborative environment, saw a reduction in cost and an increased quality of care.
This doesn't mean that a practitioner needs to try and operate outside of the scope of his or her expertise. Collaboration can occur when two professionals who specialize in different areas work in the same building and communicate while developing or implementing treatment plans.
There are also a number of tools that can improve the interaction between the two fields and encourage patient engagement. When patients' needs are being met, and their treatment is supported, we see a reduction in emergency medical expenses and medical expenses in general.
What Can We Do to Improve Patient Care?
The Center for Integrated Healthcare Solutions (CIHS) is supported by the Substance Abuse and Mental Health Services Administration (SAMHSA) and has provided $26.2 million for the Primary and Behavioral Healthcare Integration (PBHI) grant.
The integrated model has been tested and proven to have many advantages over a more divided one; this has become increasingly apparent with the rise in substance abuse over the last three decades. Behavioral healthcare is an essential part of treating addiction and other related disorders, and there are ways to advance integration efforts.
Consider Integrating Primary Care Into Behavioral Health Models
When many of us think of integration, we think of integrating behavioral health into primary care. In reality, a model that integrates primary care into behavioral health is just as promising. It opens up an entirely new avenue for collaborative care that isn't always considered first. Maximizing existing resources regardless of how they start is a fantastic way to build new resources in areas where they're sorely needed.
Introduce Diverse Professionals to Support an Integrated Model
An integrated healthcare model requires both direct care and support staff to facilitate communication and patient care. Behavioral Health Clinicians, psychologists, case managers, and special supervisors are all part of teams that connect primary and behavioral practices.
The development of diverse and collaborative teams is necessary and increases the knowledge base required to deliver superior care.
Make Use of Supportive Technology
The healthcare system has slowly made strides in terms of sharing information using technology and protected databases; however, there's still a gap in digital information. This gap is there partly due to precautions dictated by the Health Information Portability and Accountability Act (HIPAA) of 1996. The protection of private healthcare information is a right that each and every patient deserves.
Unfortunately, it has also made it challenging to share necessary information in a timely manner. It's essential that collaborative care environments work in tandem to document and make medical records available to both behavioral and primary care practitioners to quickly (and securely) bridge the gap between mental and physical health.
Integrated healthcare also means providing tools and resources to patients that allow them to track and participate in their treatment. Fortunately, technology solutions are emerging that facilitate collaborative care and assess, track patient progress.  Proper digital health solutions will help serve as the catalyst towards making effective integrated health a reality that all patients can benefit from.
About Chris Molaro
Chris Molaro is the CEO and co-founder of NeuroFlow. Chirs is a former US Army Captain and spent time as a digital health consultant for McKinsey.