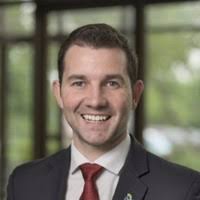 Consumers and patients have high expectations for their care providers – they want convenience, personalization, and increasingly, price transparency. We've all come to know this as the "Amazon experience".
Yet, hospitals and health systems are different from other businesses, handling more sensitive and personal information while also delivering an often life-saving service. And while that is true, consumers now experience the world holistically and expect the same level of care and attention from their local doctor's office as they would from any other type of service.
Consumers are more selective than ever with a wealth of information at their fingertips, and as a result, there's more competition for acquiring new patients. Traditional marketing tactics are no longer enough to remain relevant in the marketplace. Effectively acquiring and retaining patients requires hospitals to move past episodic transactions to build meaningful relationships with their 'patient as a consumer'. Said more simply, the right technology, data, and intelligence is needed to establish lifelong patient relationships.

Among the must-have technologies is a healthcare CRM (HCRM) system. When fully implemented, it gives health systems a 360-degree view of their patients and potential customers. It helps hospital networks aggregate and analyze data from many sources (both internal and external) and provides leadership with the best next action. The actionable intelligence enables healthcare providers to deliver the personalized and connected experiences that consumers have come to expect.
Empowered with smarter technology, hospitals more effectively drive patient engagement, optimize growth through smarter patient acquisition and retention, and ultimately, increase organizational revenue.
Actionable Intelligence for Strategic Growth
Large health organization have many moving parts, and in the past, it's been both time-consuming and difficult to develop the insights necessary to optimize growth. With increased competition and a demand for high-quality care experiences, marketing teams need guided top opportunity and best next action insights that can be used to create strategic, personalized, and connected campaigns that support broader organizational goals.

An HCRM collects disparate data sets – demographics, psychographics, clinical, financial, behavioral, social, website, and call center interaction history – in one place. With data analytics capabilities, the technology helps hospitals understand their patients and potential customers, identify high value service lines and target populations for marketing campaigns, and extend patient lifetime value. .

Let's start with how it can support and improve patient acquisition efforts.

Patient Acquisition
Smart patient acquisition isn't about bringing in X number of patients per month; it's about aligning patient and customer needs with strategic growth initiatives. For example, if a hospital has a goal to expand its bariatric program, they want to target specific populations and potential customers for this specialty.
Achieving this alignment can be supported by the predictive analytics and propensity models within an HCRM. This analysis tool filters through enormous amounts of consumer and patient data to create population segments and provide insight into their unique needs. Once segments have been defined, personalized campaigns can be created specifically to promote health initiatives for those targeted populations.
When integrated properly with marketing automation platforms, HCRMs can be leveraged to gain more insight into stratified patient groups and create consistent communication programs for targeted care protocols across platforms and patient populations. This kind of content is typically relevant educational material, reminders for how to live a healthy lifestyle, and notifications for when it's time to schedule another clinical appointment. Said more simply, this content it isn't transactional, it is relational.

Patient Engagement

Fostering patient engagement can lead to better health outcomes and an increase in health system revenue. When patients are actively engaged in their care, they have 15 percent fewer readmissions and experience 17 percent fewer medical errors.

In addition, hospitals with high patient-reported experience scores have higher profit margins, according to a Deloitte study. An HCRM provides the underlying information and architecture that allows for personalized customer journeys that make patients feel like you know them.
For example, marketers use HCRM insights to communicate with patients according to their preferences, including communication channel, personalization, frequency, and relevancy. Sending the right message, to the right person, at the right time increases the likelihood that patients remain engaged with their care.
To realize the full potential of this tool, it must be integrated with EHRs, marketing automation, CMS, call centers, and clinical systems. These systems work together in real-time to promote events, complete referrals, book appointments, complete payments, and more.
Patient Retention

Across industries, the cost to acquire a new customer is five times higher than retaining an existing one. Plus, statistics show the probability of selling to an existing customer is significantly higher than selling to new customers – 60 to 70 percent vs. 5 to 20 percent.

If you're looking for efficiency, it's clear that nurturing patients for life is essential – an engaged patient is more likely to stick with their healthcare provider. Communicating relevant information on a consistent basis is a key part of making customers feel valued, supported, and prioritized. Not only does this improve patient retention in the near term, it fosters strong word of mouth referrals and acts as a brand-building strategy in the long term.
HCRM Case Study
Let's look at an example of how an HCRM can help to enhance patient engagement and develop a pipeline for a high value service line: Cardiology.

A health system uses an EHR to determine that the most common cardiac patients they treat are women over the age of 45. With this information, the organization's marketing team uses an HCRM to sift through its prospects, customers, and patients to generate a list of women who are 45 years or older.

They also use an HCRM to create segments within this list based on location, preferred communication platform, and types of interactions they've previously had with the health system. The marketing team then develops a multi-channel, precision marketing campaign aimed at getting these at-risk women to come in for a cardiology screening. The target segment(s) receive information flagging at-risk signals for cardiovascular problems and a list of reasons to schedule a preliminary heart exam.

The campaign segment – women over age 45 – are sent emails, called via the call center, and/or mailed pamphlets based on what the HCRM indicated as their preferred channel or the channel they are most likely to respond to.

Since they were contacted personally with relevant information, the targeted women engage with the health system by seeking additional resources and scheduling appointments. Once an appointment is scheduled, they receive appointment reminders and follow-ups, as well as post-clinical instructions for ongoing cardiac health. Through these efforts, the health system sees a decrease in the number of emergency cardiac procedures they are performing on women over age 45.

This example shows how utilizing an HCRM helped a health system increase patient engagement, grow a high value service line, as well as improve overall health across a population. Through patient engagement efforts, the health system kept their target population informed and involved. This led to clinical conversions and improved health outcomes for this population.
Final Thoughts
From the patient point of view, an HCRM-enabled experience interconnects previously disparate processes into a seamless, highly personalized, relational set of touchpoints with their health system. The true 'Amazon Effect.'

For health system marketers, an HCRM is a tool that delivers intelligence about your patient and consumer populations and allows you to implement proactive engagement activities that were not possible even just a few years ago. This reduces the cycle time for decision making down from weeks to minutes and allows a data-driven engagement strategy that increases customer acquisition and patient retention while supporting the organization's growth initiatives.
Healthcare marketers are seeing the benefits of using HCRM to improve patient acquisition, engagement and retention – 73 percent of healthcare organizations report positive ROI from personalized engagement technologies like healthcare CRMs. By employing HCRMs, health systems can better compete for customers, nurture them with relevant educational content, encourage patient retention, and grow their organization strategically.
About Dan Lavelle
Dan Lavelle is the VP of Healthcare Marketing at Evariant. In his role, Dan oversees planning, strategy, and execution of multi-channel campaign center offerings for Evariant clients. Prior to Evariant, Dan was the Senior Director of Marketing for Lehigh Valley Health Network. Under Dan's leadership, the marketing department made the shift from a cost center to an investment center, driving double-digit ROI, and improved payor mix from a comprehensive precision marketing strategy. He has over ten years of healthcare marketing experience ranging from brand management to digital marketing and marketing technology.