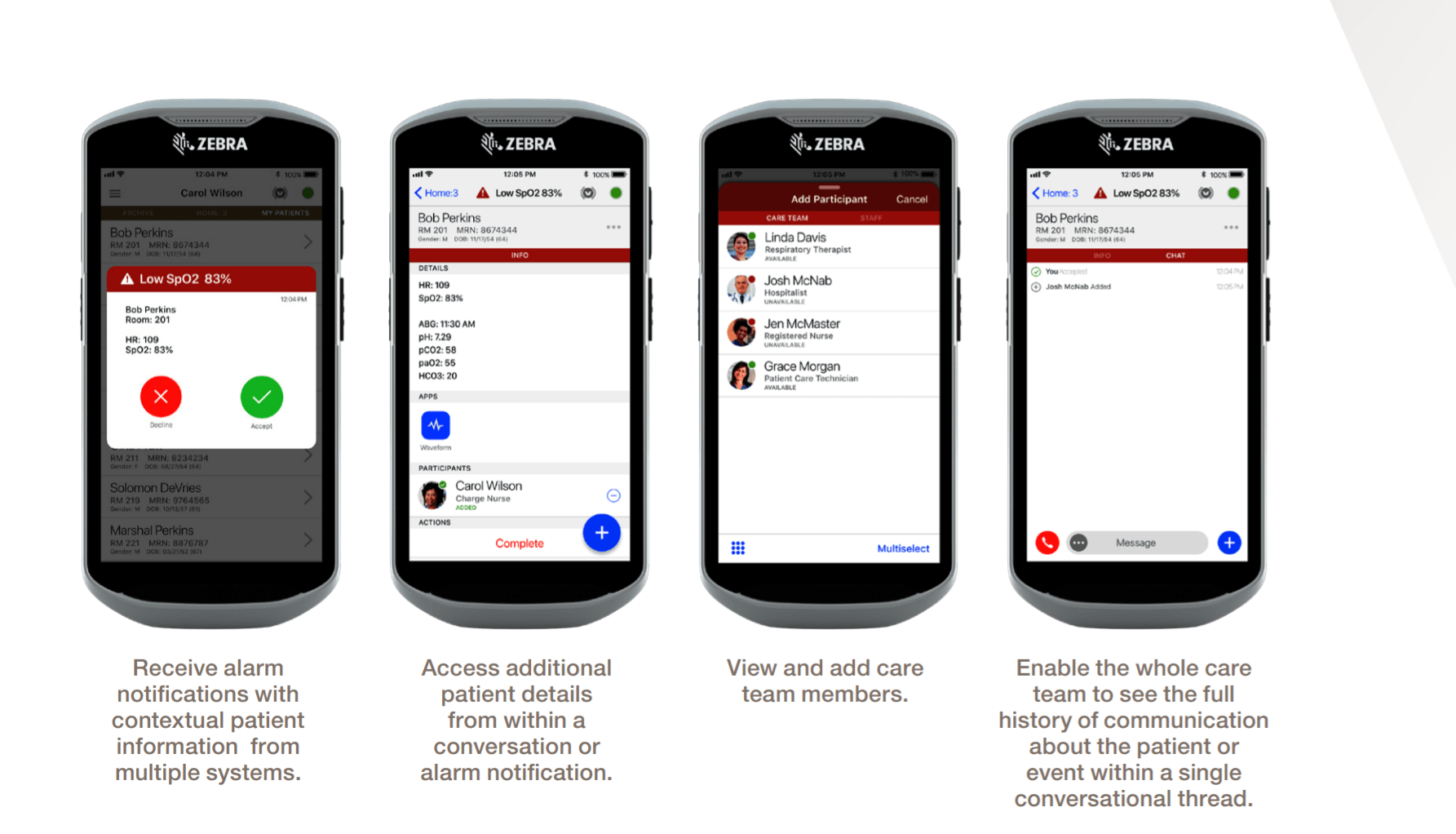 – Vocera Vina smartphone app launches to help improve clinical communications and enhance patient safety by reducing the clerical burdens that lead to burnout.
---
– The customizable communication app presents prioritized patient-centric calls, secure messages, and alerts in a unified inbox, and provides an intuitive user experience for clinicians inside and outside the hospital.
---
– Drawing from the hospital EHR, this the vendor-agnostic platform works alongside all other Vocera products to draw all relevant data into one place.
---
Vocera Communications, Inc., a provider of clinical communication and workflow solutions announced the release of Vocera Vina smartphone app to improve quality of care and patient safety. The customizable care coordination app presents prioritized patient-centric calls, secure messages, and alerts in a unified inbox, and provides an intuitive user experience for clinicians inside and outside the hospital.
The Bigger Picture
The hospital environment is complex and constantly changing. Physicians strive to give concentrated focus to each patient in each moment so they can most effectively make the decisions they are uniquely trained to make. In between, they triage a stream of communication, determining which information is most important and the next action to take. Nurses need to have eyes and ears everywhere.
If a patient's status declines, a nurse needs to know right away. Sometimes nurses need to focus uninterrupted, as when they're administering medication or performing critical procedures. Often, they need to communicate in an instant with no time to wait or to waste. Patient care happens second by second. That's why patient safety depends on a communication system that is flexible and dynamic, with communication software that allows clinicians to make intervention decisions in real-time and communicate instantly.
Vocera Vina – Where Patient Safety Comes First
Powered by the Vocera Platform, Vina delivers relevant context about clinical events, patient status, and clinician availability, helping care teams improve safety, quality of care, and experience for patients and care teams. Vina presents incoming communication in order of importance, along with context that provides a meaningful picture of the patient situation.
Drawing from a dynamic master directory and intelligent workflow engine of the Vocera Platform, the app delivers secure messaging, voice calling, and prioritized alert and alarm notifications to the right clinician or care team.
Easily Triage The Importance of Incoming Communication
Contextual patient information like vital signs, fall risk scores, lab values, nurse-call information, and critical data like sepsis risk indicators can be automatically attached to a message or incoming call notification. The entire care team can see the full history of calls, messages, alerts, and alarms pertaining to a patient or event within a single conversational thread and clinicians can easily see when others are busy or unavailable and should not be interrupted. They also can reach colleagues simply by saying a name, role or group.
The Vocera Platform is interoperable with the clinical and operational systems you use (140+). Intelligent middleware enhances patient safety by delivering secondary alarm notifications. It also complies with all applicable regulatory requirements, including FDA 510(k) Class II clearance.
Uninterrupted Focus on Critical Patient-Care Activities
Divert calls into voicemail or allow incoming calls and alert notifications to automatically escalate to other people or groups. When a matter is truly urgent, a caller can break through Do Not Disturb. If the intended recipient of a communication or notification. Enable a sender to request that a recipient acknowledge receipt. One tap says, "Got it" and the communication loop is closed.
Why It Matters
"Building better healthcare technology means understanding a day in the life of a clinician," said Brent Lang, president and CEO of Vocera. "Vina is the only smartphone app care teams need for simple and secure communication. In fast-paced, chaotic healthcare environments, the intuitive user experience helps make the lives of doctors and nurses much easier and mitigates cognitive load, which impacts quality of care, safety and the well-being of patients and clinicians."