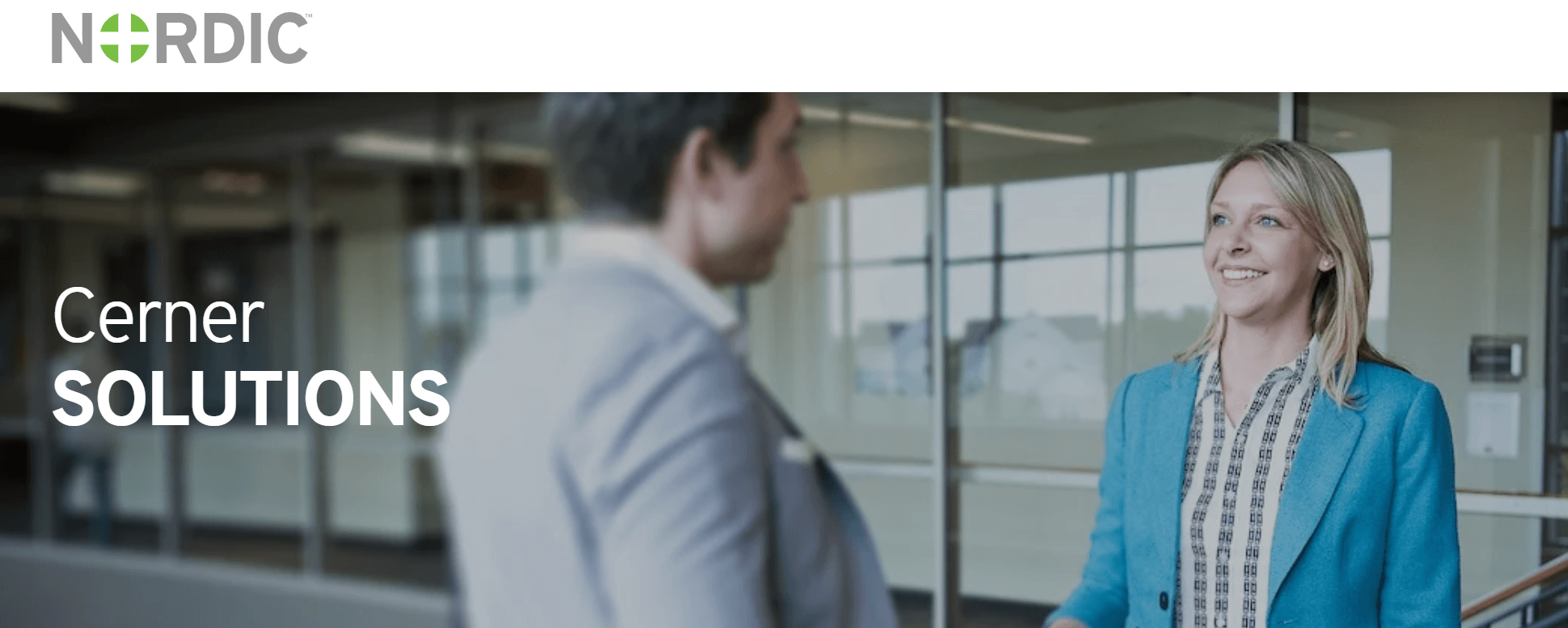 Healthcare IT consulting firm Nordic continues its expansion beyond Epic consulting with the launch of a new Cerner Solutions business line to meet the needs of healthcare organizations. The new business line reflects Nordic's long-term strategy of expanding its offerings beyond Epic consulting to meet the needs of its clients, including advisory services, performance improvement, ERP Solutions, and Managed Services. Nordic acquired The Claro Group's revenue cycle management (RCM) transformation practice last year to strengthen its  RCM service offering.
Key Driver for New Cerner Solutions Business Line
Over 400 health systems, including some of the largest in the United States, have a Cerner EHR. Cerner Millennium is a mature and stable system, which is experiencing growth through add-ons such as oncology and population health. In launching this new business line, The Madison, WI-based company has listened to requests from many of its current partners to offer additional support with their Cerner systems. Built with the same proven formula of providing the highest quality consultants and meaningful partnerships, Nordic plans to grow its Cerner Solutions practice organically by attracting the industry's best consultants.
Why It Matters
"Healthcare organizations are updating and modernizing their EHRs to conform with new regulatory and standardization norms," Nordic Executive Advisor Mary Pat Fralick said. "Plus with the current activity in mergers and acquisitions, there is an increase in Millennium implementations for both hospital and physician practices, which includes revenue cycle. This environment provides a great opportunity for Nordic to partner with healthcare organizations as we continue to serve our patient populations."
[irp posts="41630″ name="Nordic Acquires The Claro Group's Revenue Cycle Transformation Practice to Expand Beyond Epic Consulting"]