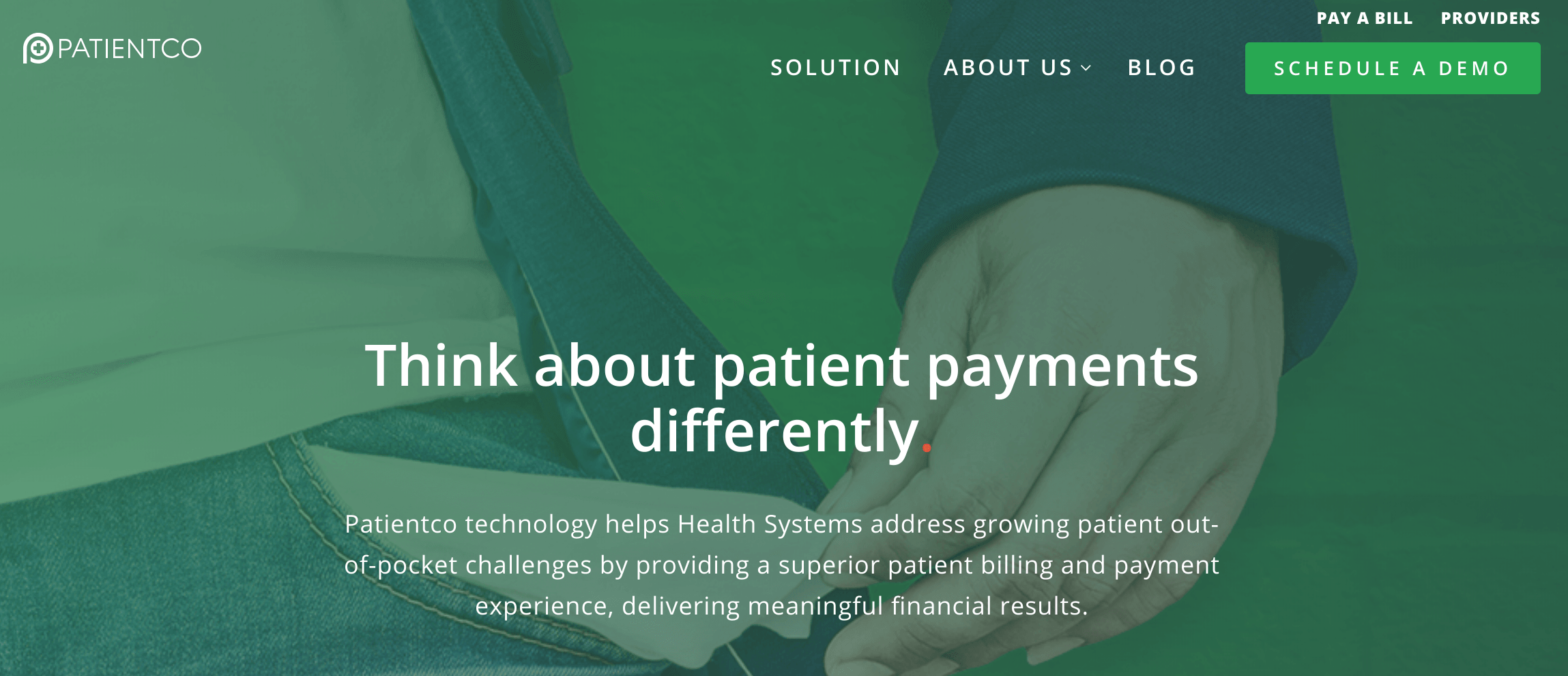 Patientco, a next-generation patient payment tech company has joined the Epic App Orchard Marketplace with two payments solutions:
1. Patientco Patient Payments is a solution that supports self-service payments via MyChart.
2. Patientco Encrypted Device Integration, which allows staff to collect payments without leaving the Epic workflow. 
Epic App Orchard Integration
Patientco Patient Payments is directly embedded in Epic's MyChart, enabling patients to pay their healthcare bills how they prefer, including via all major credit and debit cards, as well as automated payment plans within the portal. Patients never have to leave MyChart or maintain a separate set of login credentials to complete a payment, supporting a secure, seamless billing and payment experience.
Epic EHR Integration Benefits
For Health System staff, Patientco Encrypted Device Integration supports all pre-service, point-of-service and business office payments needs. The solution integrates Patientco's user-friendly, cloud-based EMV terminals with Epic.
This enables staff to quickly process secure payments across any Epic module or patient touch point. In addition, Patientco's status as a Payment Facilitator (PayFac) dramatically simplifies merchant onboarding, processing and ongoing device maintenance for health systems deploying encrypted devices across hundreds of locations.
Both solutions support automated, real-time posting with a single daily deposit and guaranteed reconciliation. Additionally, since Patientco's solutions are PCI Level 1-compliant and the patient's data does not pass through the health system's Epic servers, PCI scope is reduced for the client. Patientco provides health systems with closed-loop, data-driven feedback on the entire billing and payment experience.
Client Feedback on Recent Integration with Epic
"Patientco's integration with Epic has helped our staff assist patients more efficiently, both in-person and via phone by eliminating the need to switch between multiple tools and workflows," said Andrea Mejia, Executive Director of Patient Financial Care at Piedmont Healthcare. "In fact, this has resulted in reduced patient call handle times, improving the patient financial experience while boosting staff productivity."