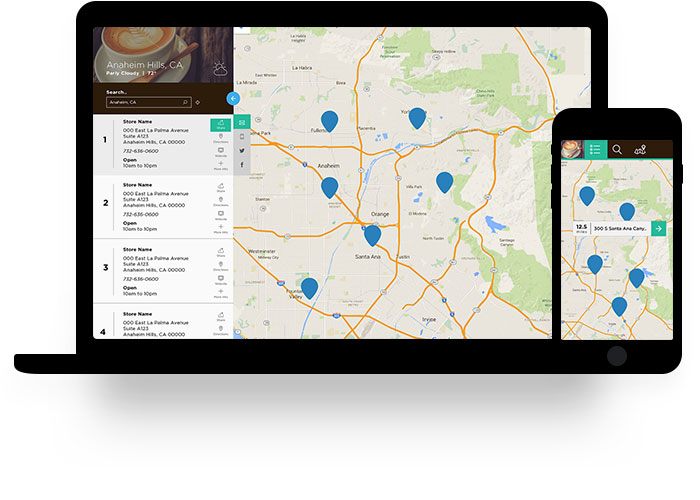 Kyruus, the leader in provider search and scheduling solutions for health systems, and Brandify, a location-based digital marketing solution for brands, today announced their partnership. Given that 2/3 of consumers search for providers near themselves or near a specific town/city, Kyruus and Brandify joined forces to enable health systems to give prospective (and returning) patients the accurate provider and location data they prioritize when searching for care.
Impact of Location on Searching for Care Online
Research shows that location is often a deciding factor for consumers searching for care online. In fact, nearly two-thirds of those who look for providers online indicate that they search "near me" or near a specific town or city. As health systems expand their geographic footprints and face rising competition across their communities, they are seeking solutions to help them localize their marketing efforts. The partnership between Kyruus and Brandify will empower health system marketers with granular visibility into their provider networks and practice locations and ensure that their care offerings are discoverable to consumers performing "near me" searches.
Kyruus/Brandify Integration Details
Health systems will be able to leverage robust provider and location data from KyruusOne®, Kyruus' award-winning provider data management platform, to streamline online listings management through Brandify. The automated delivery of optimized provider and location data from KyruusOne to Brandify, a featured Google My Business partner, will allow joint customers to publish their listings to over 200 sites across the web, including Google, Bing, Apple, Yelp, Foursquare, Facebook, and multiple navigation apps and search directories. In concert, the two solutions will help health systems improve not only the overall visibility of their brands online but also the accuracy of the information available to consumers about their providers and care sites.
Whether consumers ultimately choose to schedule their appointments online or via phone, the multi-channel Kyruus ProviderMatch®platform helps health systems convert their demand effectively. With KyruusOne as its foundation, the platform not only facilitates a consistent patient experience across key access points, but also helps health systems turn initial interest into booked appointments through direct scheduling into leading EHRs.
Connecting Patients
"Accurate, comprehensive provider data is a prerequisite for better patient access," said Graham Gardner, CEO of Kyruus. "We're excited to partner with Brandify to help health systems further leverage the enterprise-wide provider directories they build with us to enhance their brand visibility and connect patients with the right care across the web."