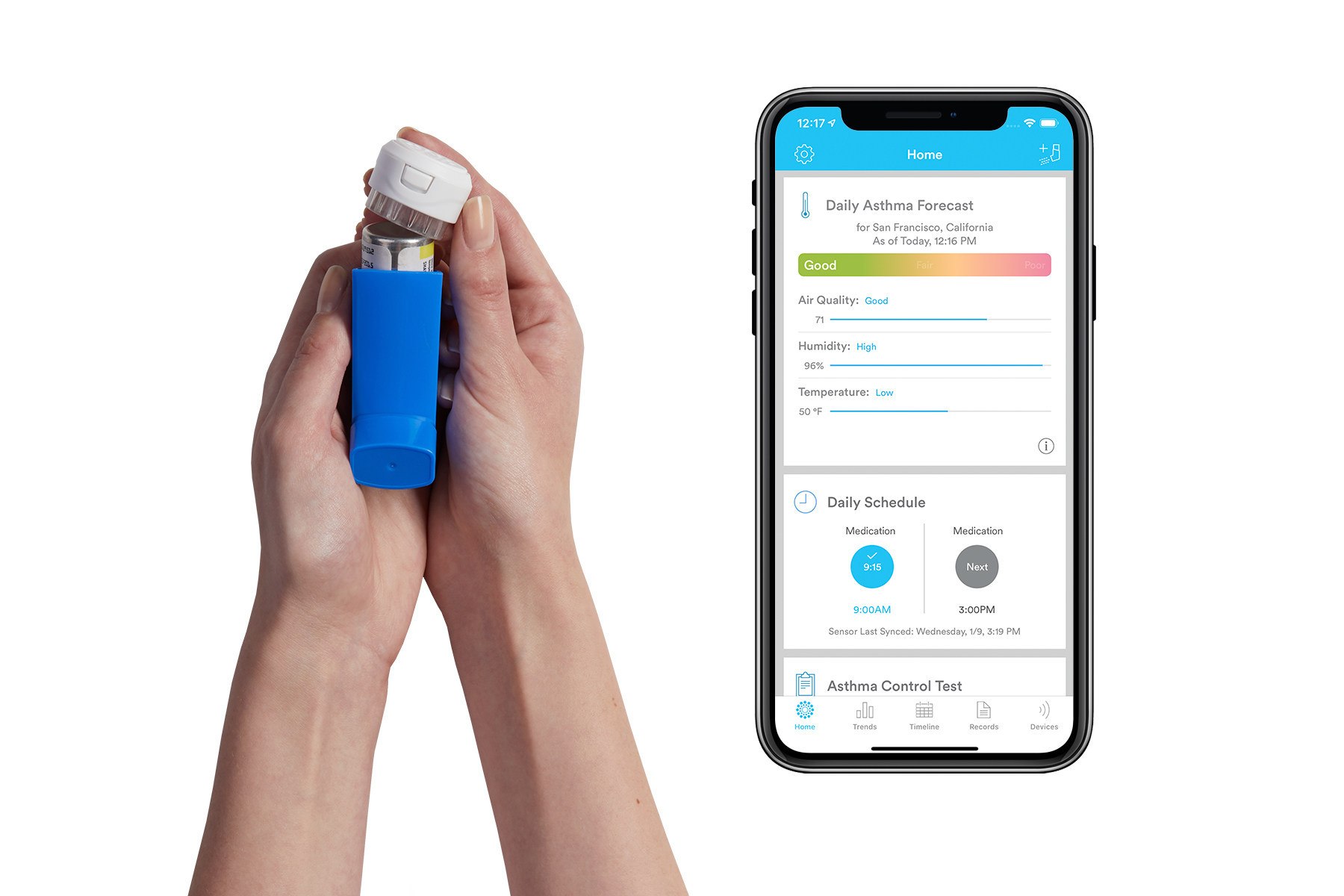 Cleveland Clinic today released research that uses Propeller Health's smart inhaler platform to show that digital medicines significantly reduced hospital visits for COPD patients. COPD is a term applied to a family of diseases that includes emphysema, chronic bronchitis, and emphysema due to alpha-1 antitrypsin deficiency. The research findings published in The Journal of Telemedicine and Telecare marks the first-ever research to assess the impact of a digital medicine on healthcare utilization for people with COPD, the third leading cause of death by disease in the U.S.

Study Background
Between October 2016 and May 2017, 39 patients who have COPD and had at least one hospitalization or emergency room visit during the year prior to enrollment took part in the study, led by Amy Attaway, M.D., Umur Hatipoğlu, M.D., Richard Rice RRT, and Khaled Alshabani.
Patients were provided with electronic monitoring devices for maintenance and rescue inhalers for one year. The monitoring platform, provided by Propeller Health, connects a small sensor to a patient's existing inhaled COPD medication; the sensor then transmits data to the patient's smartphone, or data hub, delivering alerts and insights on medication adherence and usage trends. Alerts were then emailed to the study team, giving researchers insights on patients' rescue and controller medication use.

Results/Outcomes
The results showed a significant reduction in COPD-related healthcare utilization compared to the year prior to enrollment, from an average of 3.4 trips to the hospital to 2.2. An end-of-study survey also showed that patients felt the devices were easy to use.
"We prescribe inhaled medications for patients with COPD all the time. It's really the cornerstone of their therapy, and when they return to the clinic we do ask them whether they're using their medications, but the reality is we never know how adherent patients are objectively," said Dr. Hatipoğlu, a Cleveland Clinic pulmonologist. "Electronic inhaler monitoring allows us to assess inhaler adherence at the point of care."