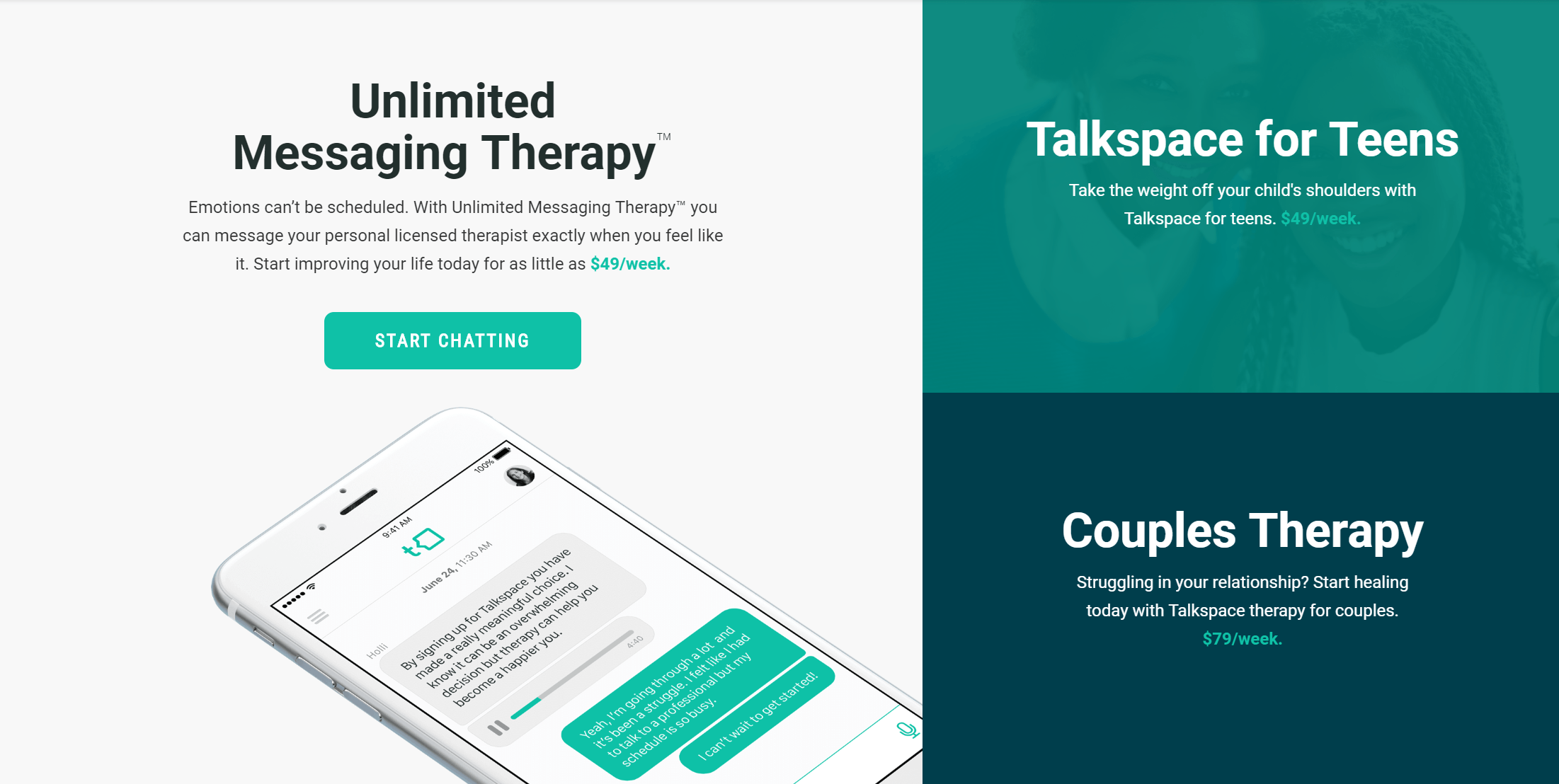 Talkspace, a telebehavioral health company providing online therapy has raised $50M in funding led by Revolution Growth. Existing investors Norwest Venture Partners, Qumra Capital, Spark Capital and Compound Ventures, amongst others, will also participate in the round. Patrick Conroy of Revolution Growth will join the Talkspace board of directors. Additionally, the company announced a new partnership with Optum Health, which will expand Talkspace services to cover 5 million lives.
Transforming The Behavioral Health Industry
The therapy industry is currently around $17bn/year in the US, however, there are those who seek care and are still kept out of the market. If you created a service that people could actually use, the market becomes a lot larger. This partnership marks the peak of an exchange of services between an insurer and a private company to ignite more widely accessible behavioral health services.
Founded by Roni Frank and Oren Frank in 2012, with the mission to make therapy available to all, and eliminate the stigma associated with mental health,  Talkspace is an online therapy platform that connects individual users and a network of 5,000+ licensed therapists through an easy-to-use and HIPAA-compliant web and mobile platform. With Talkspace, users can send their dedicated therapists unlimited text, video, picture, and audio messages from anywhere, at any time, and therapists respond daily, 5 days a week.
Talkspace also provides services to employees via commercial relationships with Aetna – a CVS Health company, New Directions Behavioral Health and Magellan Health, amongst others. Talkspace's commercial business now covers over five million lives.
Commercial Expansion Plans
The funds will go toward expanding access to mental health services and improve quality of care through Talkspace's national network of over 5,000 licensed, credentialed providers. Funding will also accelerate the growth of Talkspace's commercial business, where it partners with employers, health plans, employee assistance programs (EAP) and educational organizations to make therapy available and affordable.
In addition to its commercial expansion, Talkspace will leverage this investment to develop capabilities in two new international markets and continue to define new standards for therapeutic quality and integrity through its breakthrough capabilities in machine learning and AI.
"We view the addressable market for Talkspace as an enormous opportunity that is growing in both size and importance," said Patrick Conroy of Revolution Growth. "Talkspace is a rare breed of company that is applying novel technologies to help consumers dramatically improve their quality of life. The progress they've made thus far underscores the overwhelming demand for greater and easier access to mental health services. Affordable, convenient, and high quality care is a critical need for tens of millions of Americans and our partnership will help ensure that treatment can be available at the click of a button."