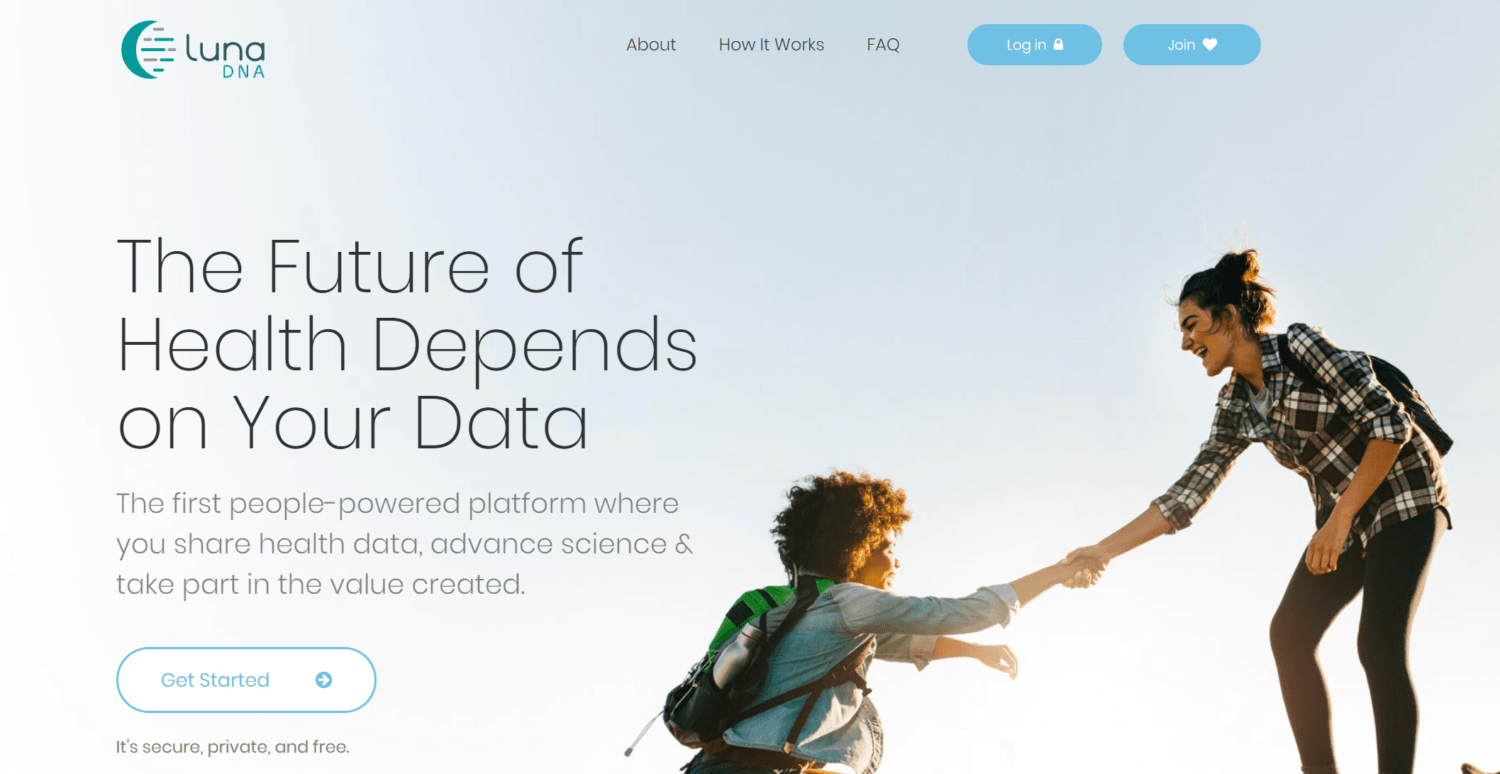 LunaPBC, founder of LunaDNA, the first community-owned genomic and health data platform, has raised $4.6 million from ARCH Venture Partners, Bain Capital Ventures, F-Prime Capital, Illumina Ventures, and Osage University Partners. The latest round brings the company's total funding to date to $7.6 million.

First Community-Owned Health & DNA Research Platform

Founded in 2017 on the belief that health data sharing and community ownership are the new philanthropy, LunaDNA is the first health and genomic data platform owned by its community of personal health information donors. LunaDNA empowers individuals to securely and privately share their health and DNA data to accelerate health research and discoveries, improve quality of life, drive smarter healthcare, and share in the monetary value that flows from that platform.

LunaDNA Business Model

LunaPBC will contract with non-profits, academic institutions, pharmaceutical companies, and other research groups to enable access to the platform for health research. Research may include studies focused on understanding disease, improving health, drug discovery, and many other facets of improving health and quality of life.

Types of DNA Files Accepted

LunaDNA currently accepts DNA files from vendors including 23andMe, AncestryDNA, MyHeritage, and FamilyTree DNA, as well as LunaDNA-generated health surveys. The acceptance of new information types will be accelerated as a result of funding and include whole genome and exome DNA files, RNA, microbiome, electronic health records (EHRs), fitness and activity trackers, smart devices, and many more.

Security & Privacy

Members' information is stored, transferred, and processed using HIPAA-compliant privacy and state-of-art security measures. Data is stripped of personal identifiers (de-identified), all personal information and health and DNA data are encrypted, and personal information is stored in a separate environment from your health and DNA data. Members data never leaves the LunaDNA platform and can be deleted completely at any time.
Share Health Data, Earn Shares, Drive Discovery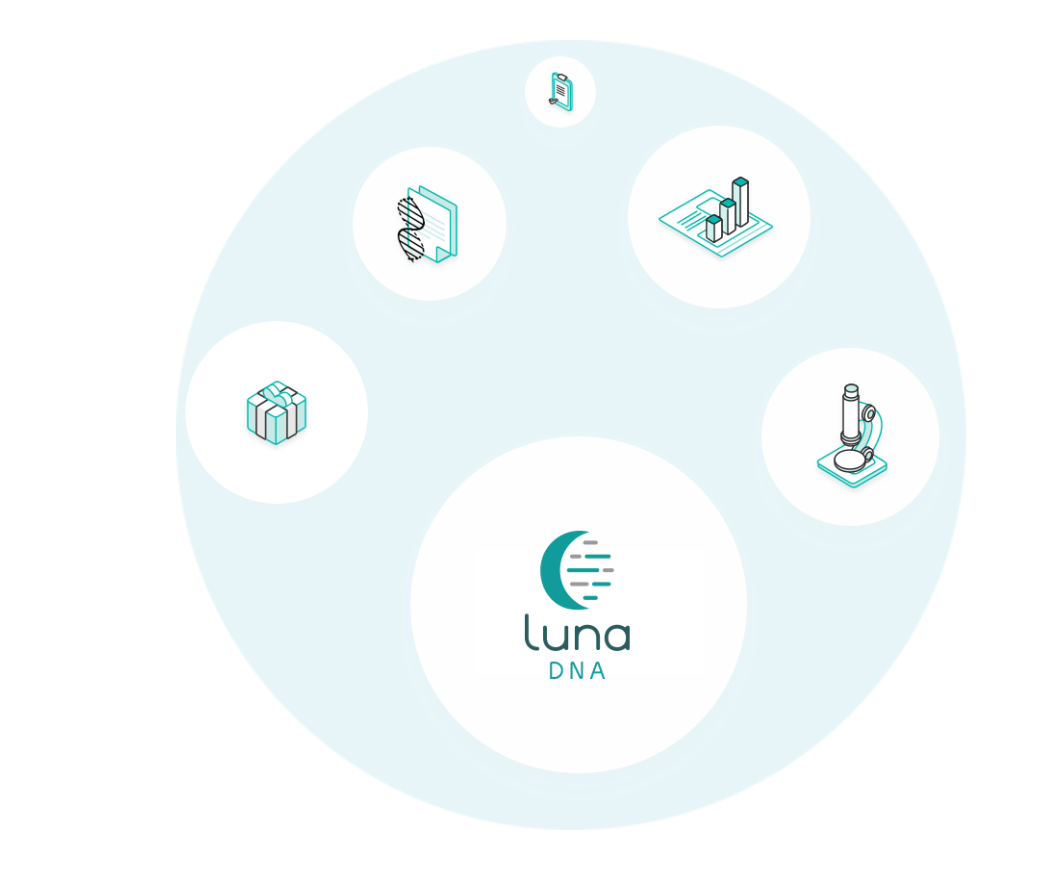 The LunaDNA platform will be the first of its kind to reward individuals for sharing health data. Members who join LunaDNA and contribute health and DNA data are issued shares of ownership in LunaDNA similar to stocks for each approved data contribution. Proceeds generated from the research conducted in the platform will be paid to shareholders in LunaDNA as dividends (cash distributions) in proportion to how many shares they own. Shares are based on the amount of data shared on the platform.

Genetic Alliance

Genetic Alliance, a non-profit dedicated to providing ordinary people with powerful tools to transform research, is a recently announced LunaPBC partner. They are leveraging LunaDNA's data stewardship model for their 45 disease communities representing more than 50,000 patients. LunaPBC's new funding is accelerating the integration of Genetic Alliance's Platform for Engaging Everyone Responsibly with LunaDNA, to provide individuals and communities with more resources to support their health management while maximizing research opportunities.

Platform Qualified by the U.S. Securities and Exchange Commission

In December 2018, LunaDNA received precedent-setting qualification from the U.S. Securities and Exchange Commission (SEC) to recognize an individual's genomic and health data as currency with which to acquire shares of ownership in the Company. This unique offering ensures members share in the value created from research performed on the platform. Members have the opportunity to advance research, receive shares in the Company commensurate with their contribution activity, and engage with utility apps and partners that align with their interests. LunaDNA's business model and core pillars are based on individual data control, transparency, and community, including protecting the anonymity of members.

Expansion Plans

The funds will be used to accelerate research partnerships, onboard new partners such as Genetic Alliance, and expand platform development and marketing teams. Additionally, LunaDNA will continue to build out the platform to increase data richness and enhance member experience by making it even easier to engage and share health information.

"The timing is right to be changing the paradigm in data stewardship. There is a growing dissatisfaction with the use and exploitation of personal health data today. Our community ownership solution and its underlying technology provide individuals with transparency, control, and data dividends. LunaPBC's progress and growth is reflected in the continued hiring of top tier talent, on-boarding of new investors, expanding office space in La Jolla, CA, and growth in LunaDNA membership. New corporate advisors include Jason Paragas, Integral Health; Doug Harrison, founder of Harrison Group; and Chris Cabou, now retired general counsel at Illumina," said Bob Kain, CEO, and co-founder, LunaPBC.