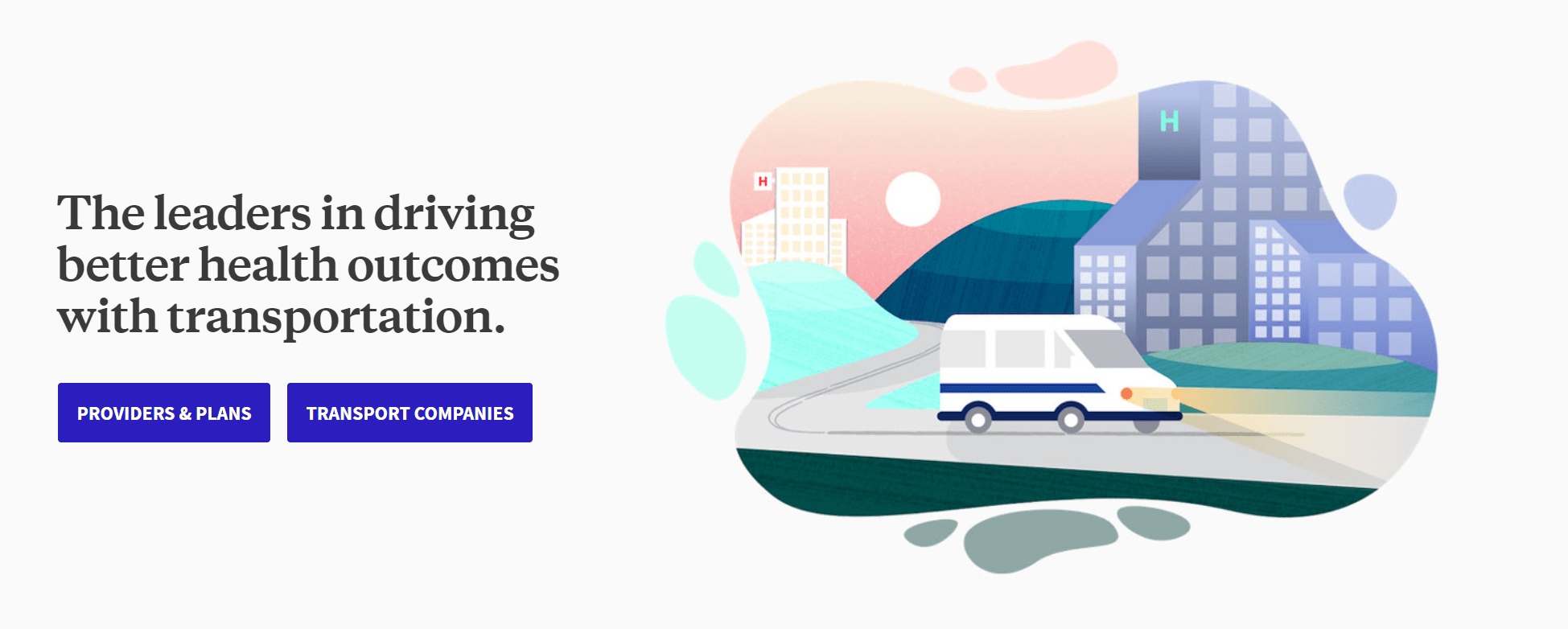 Roundtrip, a Philadelphia, PA-based digital transportation marketplace for better health outcomes announced it has raised $5.14M in Series A funding led by Motley Fool Ventures, with participation from a multi-billion dollar international healthcare software and medical device company, Ben Franklin Technology Partners of Southeastern Pennsylvania and Johns Hopkins University.
Digital Transportation Marketplace
Every day, 10,000 patients miss or delay care due to a transportation barrier. Learn more about how we are removing this barrier to care. Founded in 2016 by CEO Mark Switaj, Roundtrip provide healthcare professionals — including care coordinators, social workers, nurses and other ride requestors — with online and mobile tools that make ordering patient rides simple.
Through their digital transportation marketplace, Roundtrip connect patients with non-emergency medical transportation (NEMT) such as rideshare, medical sedans, wheelchair vans, and stretcher vehicles exactly when and where they need it. Rides can be booked on-demand or scheduled weeks or months in advance.
Fewer No-Shows, More access to Care
Partners using Roundtrip report patient no-show rates of less than 4%. Roundtrip's no-show rates are 5x better than the national average. Roundtrip maximizes driver-patient connection through a variety of methods such as automated ride reminders as automated text or voice call and multiple languages.  In addition, partnering healthcare organizations see an immediate 40% reduction in costs.
Value for Patients
As a patient, that ride may be the difference between catching a mild illness and an unchecked issue that turns into a chronic one. This means better health outcomes for communities, but also saved expenses for both the hospital and the patient in the long run: Every $1 spent on NEMT saves $11 in healthcare costs.
Replicable EMR Integration for Transportation
Roundtrip recently built replicable electronic medical record (EMR) integration platform for healthcare providers. Roundtrip's complete platform integration creates a data-sharing repository for healthcare providers and their area transportation options, including Lyft, wheelchair, stretcher, and insurance-paid rides, to better understand how patients access care.
Health systems use EMRs as the primary source for storing and managing all medical information for patients. For ride ordering and associated information, medical professionals have mostly relied on disconnected, manual entry to track how populations arrive at their facilities.
Now, data points such as top utilizers, ride benefit management, the ride provider and service level, and most importantly real-time communication among all parties is seamlessly navigated by Roundtrip's coordination platform. With this information available to health systems and health plans, providers and administrators can take proper steps to improve the patient experience and streamline patients' compliance with healthcare visits.
Traction to Date/Milestones
The company, which has built several partnerships with leading healthcare organizations including Mount Sinai, VCU Health, Geisinger, Bon Secours and others spanning across 20 states, The company is actively recruiting talent to join the team of 26 employees between their Philadelphia, Pennsylvania and Richmond, Virginia locations, with plans to more than double in size. The company plans to use the Series A funding to enhance software capabilities and to attract sales, engineering, and account management talent.