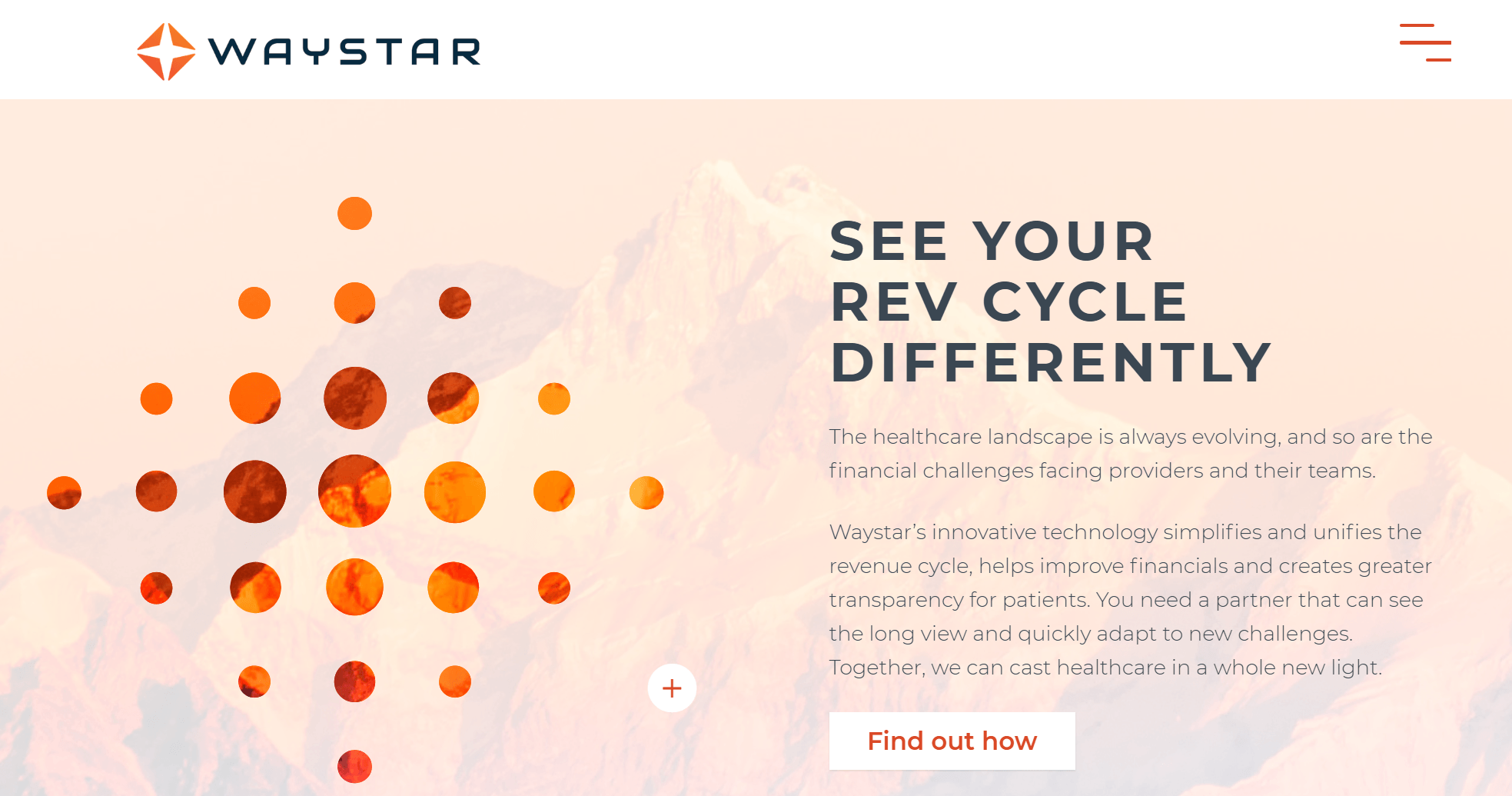 Private multi-asset alternative investment firm Bain Capital is reportedly considering options including the potential sale of revenue cycle management (RCM) company Waystar, Bloomberg reports. In 2018, Bain rebranded RCM companies Navicure and ZirMed as Waystar after merging the two companies together in 2017.  
Waystar Sale Could Value Company At More Than $3B
Bain has started early-stage discussions about a potential sale that could value the business at more than $3 billion, according to anonymous sources. The company could attract interest from Oracle Corporation and Visa.
M&A Activity/Consolidation in the Market
The potential sale reflects the current trend of M&A activity and consolidation in the healthcare payments/RCM market. The growing need for providers to lower increasing healthcare costs, streamline revenue cycle operations, and support the needs of value-based care and population health initiatives are key market drivers for private equity companies looking for acquisition opportunities.
Waystar Background
Waystar offers cloud-based, end-to-end revenue cycle technology to its more than 440,000 providers, 21,000 healthcare organization, and 550 hospitals and health system clients. Waystar's solutions address deep and growing market challenges facing healthcare organizations. Waystar's enterprise-class revenue cycle technology enables healthcare organizations to navigate reimbursement complexity, embrace patient consumerism and reduce cost and stress improving financial performance. The company has offices in Duluth, GA, Louisville, KY, and Chicago, IL.
Waystar recently acquired Connance, a provider of healthcare predictive analytics to enable providers to use predictive analytics to better identify and address patients at risk of deferring payment, further helping to manage patient payments at the start of the revenue cycle to capture more payments and increase value.
*4/25 Update: Bain Capital has hired JP Morgan Securities and Deutsche Bank for financial advice.