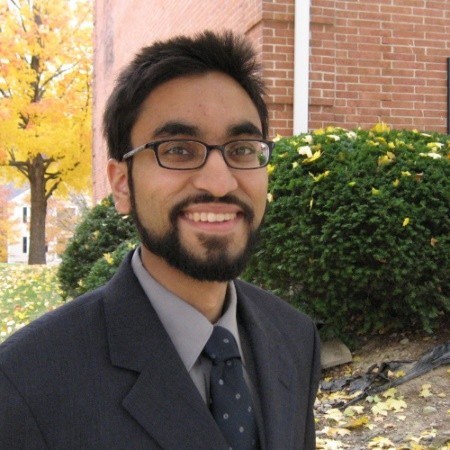 The consumerization of healthcare is upon us. As retail pharmacies expand their reach and giant tech companies such as Apple and Amazon enter the market, we are transitioning from patients to healthcare consumers with more options and more purchasing decisions to make.
Whether this shift will prove beneficial to overall health remains to be seen, but one thing is clear: patients are being faced with an increasing number of decisions to make that have immediate effects on health and wellbeing. From retail clinics to urgent care centers and online telemedicine, patients have greater control in deciding how, when and where they receive their care.
In this increasingly competitive market, differentiation becomes critical for providers to attract and retain their customers, establishing a level of patient loyalty ensured not by being the provider of last resort, but by being the provider of choice. As consumers of healthcare services, people are now conducting the same type of research that they do before making any other purchasing decision.
From reading Yelp reviews before trying a new restaurant to scouring CNET before buying a technology gadget on Amazon, we have access to a wealth of information to better inform our decisions. However, healthcare can be much more complicated. While hospitals are now required to post prices online, these listed prices almost always vary significantly from what patients actually pay. As a result, patients tend to turn to what they know, such as the Yelps and Googles of the world.
To ensure that they are optimally managing their online reputation and delivering the highest quality of services, there are some basic steps clinics and hospitals must take to give themselves the best chance to meet patients where they want to be met, including:
Personalized patient care. New technologies now enable physicians to maintain ongoing patient engagement and assess and meet patient needs outside of office visits, thus improving the overall patient experience. As a patient, it's essential that people feel cared for throughout their healthcare journey, not just when they are in front of their doctor every six months or a year. This will both promote better overall health and create a deeper relationship between the patient and physician.
Maintaining regular communication with every single patient is no small task, but it is possible when some of the communications can be automated. Automated messaging and texting systems empower clinics and hospitals to deliver basic but essential information such as appointment reminders and overviews on the necessary steps the patient should take to be optimally prepared for their upcoming exam or procedure before they come to the office. The messages can be personalized and tailored to each individual, and patients can respond to them just as they would to any other text message.
There is clear evidence that this approach differentiates practices in the eyes of patients. Healthcare providers that use an automated patient engagement platform have an average Net Promoter Score (NPS) of 89.2, a 17 percent improvement over the industry average. NPS is an index ranging from 0-100, measuring the willingness of patients to recommend a provider to others.
More engaging office visits. Continual engagement enables doctors to prepare their patients in advance of appointments, optimizing the time and efficacy of the office visit. Based on the initial diagnosis, physicians can send educational content to patients prior to their next appointment, which can move the in-person discussion from basic education to a more informed conversation on their actual care.
Both patients and physicians are all too familiar with appointments that feel unproductive. Doctors might spend the majority of the time trying to learn about the patient's medical history or asking questions about recent symptoms. With continual communication, these questions can be asked and answered before the appointment even begins, freeing up time for the doctor to actually examine the patient and then quickly transition into outlining possible treatment options.
Showcasing excellence and identifying areas that need improvement. Eighty-two percent of patients use online reviews to evaluate physicians, particularly when searching for a new doctor. By better engaging with patients, particularly after their appointments, physicians can help drive better and more frequent reviews that will ultimately improve their online reputation and help them identify areas that may need improvement.
Prompting patients for their feedback and reviews, both negative and positive, helps providers improve their overall performance. Positive comments feel good and can help providers stand out — after all, the goal is to give patients the best experience possible. But negative comments are arguably even more important because they alert you of the areas you need to improve upon.
It's important for hospitals and clinics to understand the new norm. Today's consumers do their own online research before making decisions on products or services, including healthcare. This makes it vital for providers to differentiate themselves from others to stand out in an increasingly competitive market when patients make this key decision.
Improving the patient experience through top-class care is the most important factor to differentiation — but increasingly important is consumers' ability to access, simply and conveniently, information that differentiates the organization from potential competitors. It not only helps providers drive increased revenue, but it also supports patient decision making and ultimately improves health.
About Dr. Tashfeen Ekram
Tashfeen Ekram, MD, is the co-founder and chief medical officer of Luma Health. He is also a practicing radiologist at the Redwood Radiology Group, specializing in chest imaging. In his role as Chief Medical Officer, Dr. Ekram serves as a strategic customer contact to ensure the company's patient relationship management system delivers optimal clinical workflows and meets the goals of Luma Health's customers.