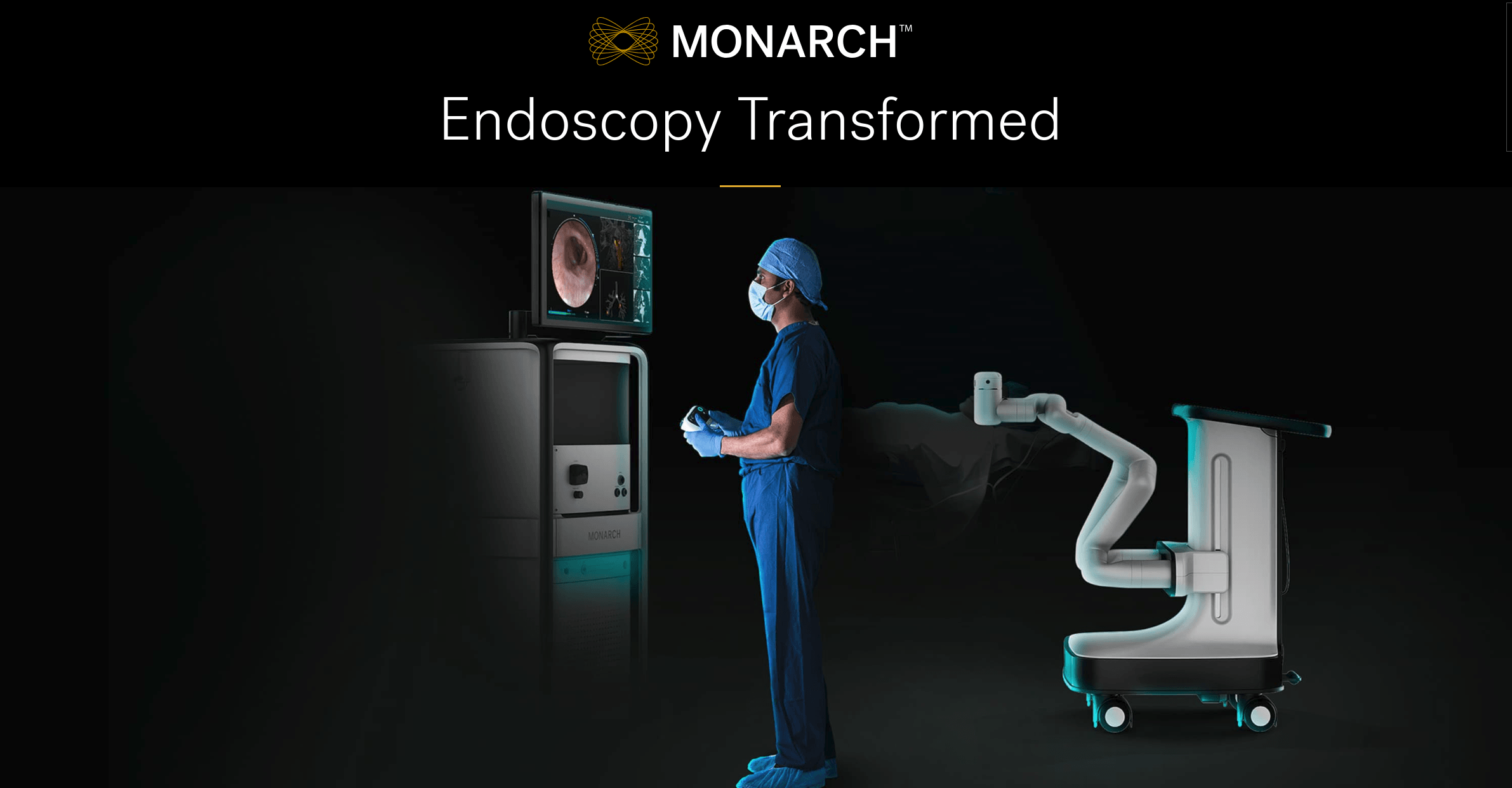 Johnson & Johnson, today announced it has entered into a definitive agreement to acquire Auris Health, a developer of robotic technologies for $3.4 billion in cash. Auris Health is a privately held developer of robotic technologies, initially focused on lung cancer, with an FDA-cleared Monarch platform currently used in bronchoscopic diagnostic and therapeutic procedures. This acquisition will accelerate Johnson & Johnson's entry into robotics and strengthens its digital surgery portfolio of solutions.
Aurius Health Background
Founded in 2007 by Dr. Frederic Moll, Auris seeks to leverage the power of flexible robotics to enable new possibilities in endoscopy, which uses small cameras and tools to enter the body through its natural openings. The Monarch Platform integrates the latest advancements in robotics, micro-instrumentation, endoscope design, sensing, and data science into one platform to improve outcomes and reduce cost.
Auris designed the Monarch Platform to allow physicians to accurately access small and hard-to-reach lung nodules early, for diagnosing and targeting treatment. With this acquisition, Frederic Moll, M.D., CEO and Founder of Auris Health and a visionary in the field of surgical robotics, will be joining Johnson & Johnson
Auris Acquisition Plans for Johnson & Johnson
With Auris Health's current focus on lung cancer, the Monarch Platform robotic technology will play an important role within the Lung Cancer Initiative at Johnson & Johnson (LCI), enabling the development of a differentiated digital solution that addresses key steps in the lung cancer care journey, from diagnosis to early-stage intervention, that are central to the company's commitment to develop solutions that prevent, intercept and cure this deadly disease.
Johnson & Johnson continues to make meaningful investments to transform the surgical experience, connecting digital solutions to enhance surgical performance. In addition to advancing the company's focused initiatives to combat lung cancer, Auris Health's technology will support Johnson & Johnson's vision of being a world leader across the continuum of surgical approaches, including open, laparoscopic, robotic and endoluminal. This move is also complementary to the acquisition of Orthotaxy's robotic technology for orthopedics and the continued development of the Verb Surgical Platform, through a strategic partnership with Verily.
Financial Details
Johnson & Johnson will acquire Auris Health, Inc. for approximately $3.4 billion in cash. Additional contingent payments of up to $2.35 billion, in the aggregate, may be payable upon reaching certain predetermined milestones. The transaction is expected to close by the end of the second quarter of 2019.
"In this new era of health care, we're aiming to simplify surgery, drive efficiency, reduce complications and improve outcomes for patients, ultimately making surgery safer," said Ashley McEvoy, Executive Vice President, Worldwide Chairman, Medical Devices, Johnson & Johnson. "We believe the combination of best-in-class robotics, advanced instrumentation, and unparalleled end-to-end connectivity will make a meaningful difference in patient outcomes."