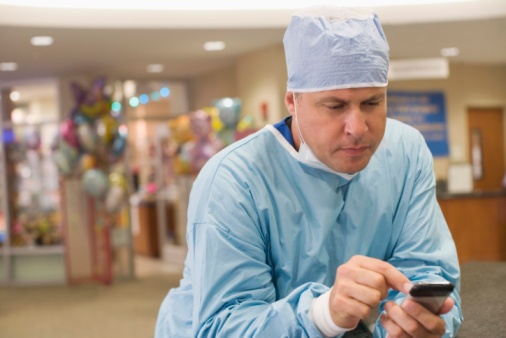 Patient engagement is now a critical component of healthcare, as organizations utilize both traditional and modern communications methods to differentiate their businesses, deliver superior patient care and reduce costs.
Today, 74 percent of healthcare executives would like to automate patient engagement, according to a recent study by Conversa Health and World Business Research. Unfortunately, many of these same executives don't know how or where to begin to do so. From automating patient-generated health data (PGHD) to implementing AI tools for electronics records (EHR) processing, there is no shortage of opportunities to adopt technology to improve the patient experience.
The answer to how or where to begin, however, might not be as complicated as many executives think. According to another recent study, this one by the Medical Group Management Association, "two-thirds of healthcare organizations use text messaging to communicate appointments and reminders to patients." Much of this communication is conducted over SMS text – a technology not built with security and privacy top of mind.
Because of the mainstream's mobile preferences, one of the easiest and most effective ways to introduce new engagement initiatives is through the adoption of a HIPAA-compliant messaging platform. We've all seen how ubiquitous text messaging has become, with patients now spending most of their time in lobbies texting with family, friends, and co-workers. These same patients are now so reliant on text messaging that the decision about what tech to implement to boost engagement gets clearer every day; with secure messaging apps emerging as the obvious choice.
Here are a few reasons why secure messaging apps are the best option for boosting patient engagement and health outcomes.
1. Improve Appointment Attendance
Missed appointments are a costly problem in the healthcare industry, resulting in up to $150 billion annually in lost revenues with an average loss of $200 per patient slot. Providers have tried to close the gap in the past decade by implementing automated phone reminders, but they are still falling short as most calls go unanswered. Recent research by Jive Communications found that 61 percent of consumers now regularly screen phone calls and 80 percent said they won't answer a suspected sales call. Healthcare providers also utilize email, but that medium is becoming less effective as messages get diverted to spam filters or lost in the onslaught of unopened emails that consumers receive every day. Since patients are already comfortable with digital communications via their smartphone, utilizing a secure messaging app to remind patients of their appointments, without sacrificing privacy or security, is certainly an engagement benefit worth pursuing.  
2. Enhance Outcomes and Medication Adherence
Many patients find doctor recommendations and discharge papers overwhelming. In their conversations with healthcare practitioners, they often focus mostly on the information about their diagnosis and forget the instructions given about treatment. A study in PLOS One found that half of the patients fail to recall recommendations and treatments their physicians give them, and on average, patients only remember one to two-thirds of what physicians say during a visit.
In 2018, it's inefficient to send a patient on their way after treatment with only a pack of papers when a secure messaging app can put detailed, real-time information in the palm of their hand. In fact, secure messaging not only gives patients information in a more accessible and digestible manner, but it also leaves them feeling more in control and empowered with their health. Multiple studies have shown that patients who are more engaged in their healthcare are more likely to remain healthy and active in preventative healthcare measures.
To further ensure positive treatment outcomes, an advanced secure messaging platform can be used to consistently prompt patients to adhere to medication and treatment programs using automated reminders.  
3. Build Relationships and Improve Patient Satisfaction
For many patients, having direct contact and an ongoing relationship with their physicians is essential to their overall personal care; however, not all patients prefer to communicate verbally over the phone. In fact, according to the 2017 Patient-Provider Relationship Study, approximately 70 percent of patient respondents said that they want some sort of mobile capabilities to communicate with their physicians. With secure messaging apps, providers have a more convenient method to communicate with their patients, regardless of whether or not they have routine questions or specific concerns about their care.
4. Support Healthy Lifestyles
Patients are increasingly looking at their phones and apps to improve their health, fitness, and lifestyle. The use of mobile technology has proven successful in addressing such things as weight loss, smoking cessation, and diabetes self-management. In the same vein, healthcare providers can use secure messaging to help patients address the health and wellness issues that are most important to them by sending private, yet helpful information and reminders that improve the patient experience and instill trust in the practice.  
Overall, a HIPAA-compliant secure messaging platform is an essential step in improving the patient experience and overall health outcomes. Through efficient and effective mobile communications, both providers and patients can benefit from lower costs and streamline two-way dialogue, without sacrificing the security and privacy that the provider-patient relationship demands.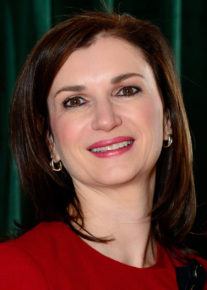 Galina is currently the CEO of Vaporstream, a position where she applies her knowledge and strategic guidance in building businesses, product development, governance policies, and cybersecurity. Formerly Senior Vice President of Information Governance at HP, SVP and GM Information Governance at CA, CEO of MDY Advanced Technologies. She served as Chair, President, President-Elect, and Director of ARMA International (2007-2013). She was inducted into the company of fellows in 2014.