Epic CEO Judy Faulkner: "There's going to be three versions of Epic"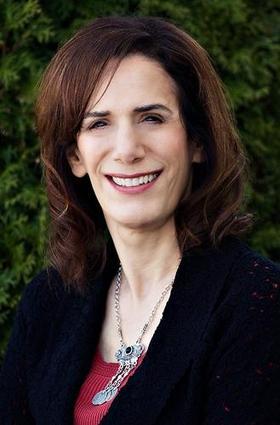 In an interview with Healthcare IT News, Epic CEO Judy Faulkner reveals  there will be two new versions of Epic in development called "Sonnet" and "Caboodle." Sonnet will be available at a lower price point for organizations who don't need the full features of the Epic EHR. Caboodle is the rebranded name of Epic's data warehouse.
HIMSS Study: Significant Disconnect Exists Between Providers and Vendors/Consultants on EHRs
A significant disconnect exists between providers and vendors/consultants on certain select clinical IT priorities– notably EHRs, according to new study unveiled at the 2017 HIMSS Conference & Exhibition. The 2017 HIMSS Leadership and Workforce Survey report of 368 U.S. health IT leaders between late November 2016 and early January 2017.reveals that vendors/consultants seem to be "moving on" to other issues, whereas providers appear to be wrestling with how to best leverage their existing EHR investments.
Jvion Acquires Predictive Analytics Firm Predixion's Healthcare IT Practice
Jvion, an Atlanta-based cognitive clinical science machine firm has acquired predictive analytic firm Predixion's Healthcare IT practice for an undisclosed sum. For Jvion, the acquisition will help augment the company's market positioning while amplifying the value delivered by Predixion to their current client base by enabling access to Jvion's Cognitive Clinical Success Machine.
Epic, Nuance Partner on Artificial Intelligence to Transform Disabled Veterans Access to Accessibility to Health IT
Epic and Nuance are joining forces to leverage artificial intelligence to revolutionize disabled veterans accessibility to health information technology. The partnership will bring access and job opportunities for disabled persons scheduling medical appointments powered by Nuance's artificial intelligence (AI) technology and Epic's EHR system, which include a hands-free virtual assistant.
Northwell Health, GE Ventures Form $200M Alliance to Develop, Commercialize Solutions in Bioelectronic Medicine

GE Ventures announced a strategic partnership with Northwell Health's Feinstein Institute for Medical Research providing up to $200 million in joint funding over seven years to support the opening of a new Center for Bioelectronic Medicine (CBEM), and advance diagnostic and therapeutic solutions for Alzheimer's, cancer, diabetes, hypertension and more.
NATE Honors First-Ever Champions of Consumer Access Award Winners
The new alliance will greatly build upon groundbreaking work that started between the Feinstein Institute and a team of GE scientists specializing in bioelectronics research at GE's Global Research Center in Niskayuna, NY.
The National Association for Trusted Exchange (NATE) holds a special reception at the HIMSS17 annual conference to recognize and honor the first ever NATE Champions of Consumer Access. NATE's Champions of Consumer Access for 2017 award winners are. The new alliance will greatly build upon groundbreaking work that started between the Feinstein Institute and a team of GE scientists specializing in bioelectronics research at GE's Global Research Center in Niskayuna, NY.
Regina Holliday, The Walking Gallery – Regina Holliday is a nationally recognized artist and tireless advocate for consumer access to data. Regina's work as founder of The Walking Gallery has brought significant attention to consumers' rights to their data under HIPAA.
Shafiq Rab, Hackensack University Medical Center – Dr. Shafiq Rab is now chief information officer and vice president of Rush University Medical Center in Chicago. Dr. Rab is being recognized for his prior work at Hackensack University Medical Center, developing an industry-first mobile application for patient self-enrollment, consent and secure messaging enabled by DataMotion.
Matthew Holt, Health 2.0 – Matthew Holt is the founder of The Health Care Blog and co-founder of Health 2.0. At Health 2.0, Matthew created an international stage that brings to light and nurtures innovative consumer facing technology and supports innovators determined to make a difference for consumers/patients.
Mark Scrimshire, CMS Entrepreneur-in-Residence – As the Entrepreneur-in-Residence at the Centers for Medicare and Medicaid Services (CMS), Mark Scrimshire has brought FHIR technology into the mainstream through the instant download of claims information into a FHIR compatible consumer application.
Joshua Rubin, Learning Health Community – Joshua Rubin is an integral member of the Learning Health Community, a grassroots movement dedicated to realizing the Learning Health System vision on a national scale. Josh's vision of a multi-stakeholder, trans-disciplinary collaboration recognizes the singular importance of patient-generated contributions to the success of any Learning Health System.
Eli Rowe, WoMBA – Eli Rowe is CEO and founder of WoMBA – the World Medical Bank – a consumer centric service that enables users to aggregate a longitudinal personal health record across the globe. Eli is being recognized for his vision of a global solution that one day will include medical information from all data sources, including data captured about the consumer in other countries.
Fatemeh Khatibloo, Forrester Research – Fatemeh Khatibloo is a Principal Analyst in Forrester's Customer Insights practice. Fatemeh defined a new concept known as Personal Identity and Data Management (PIDM) to describe how consumers will soon manage the sharing of their personal data with each other and with businesses.
Jitin Asnaani, CommonWell Health Alliance – Jitin Asnaani is the first Executive Director of CommonWell Health Alliance, on a mission to build a scalable infrastructure that enables health data to follow the patient, regardless of where care occurs. Under Jitin's leadership, CommonWell is the first vendor-neutral platform to extend its services to allow patients direct access to their own data.
Medfusion Acquires Patient Self-Scheduling Company NexSched, LLC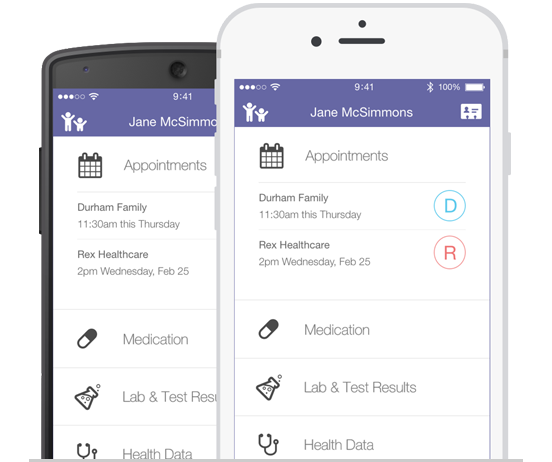 Medfusion, Inc., a provider of patient experience solutions has acquired the business and certain assets of NexSched, LLC, a privately held New York-based company that specializes in patient self-scheduling solutions.
The acquisition of NexSched addresses the rise of healthcare consumerism and demand for greater healthcare transparency by giving patients 24/7 access to schedule their own appointments. To book or re-schedule appointments online, patients follow a simple, configurable, step-by-step workflow and receive timely confirmation.
Accenture Launches Intelligent Patient Service Exchange for Life Sciences Companies
Accenture has launched the Intelligent Patient Service Exchange, a digital marketplace of third-party technology solutions available to life sciences companies to enhance patient support and improve the overall patient treatment experience.
The Accenture Intelligent Patient Service Exchange (IPEX) is a digital marketplace of leading technology solutions that have been integrated within the Accenture Intelligent Patient Platform allowing life sciences companies to quickly and easily use them in a plug and play environment. By removing the time and effort to enable solutions individually, life sciences companies can provide better, more targeted services for their patients and customers.
Nuance: Artificial Intelligence Can Save Clinicians Up to 45% on Documentation Time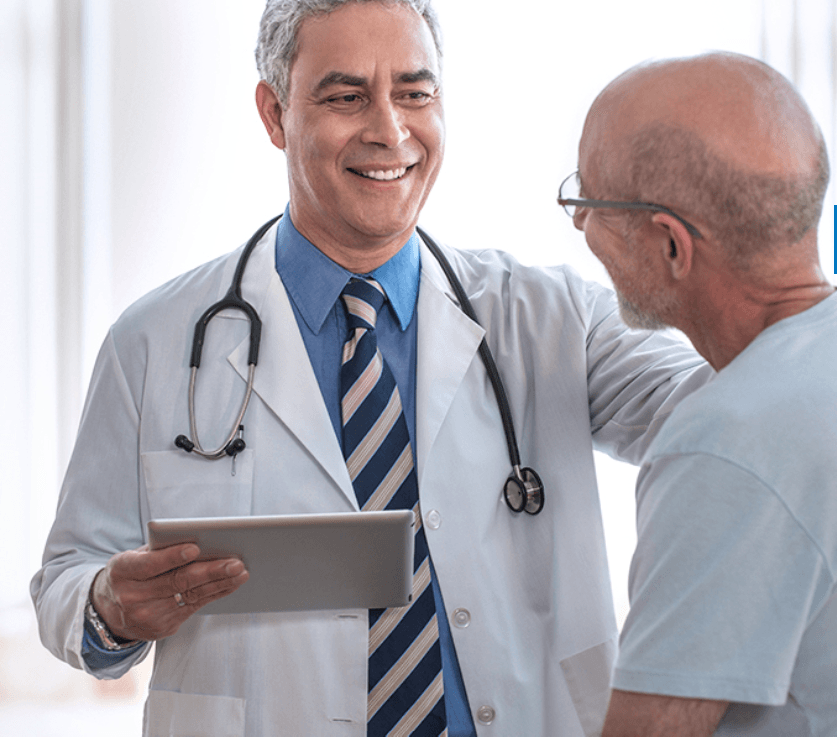 Clinicians can save up to 45% on documentation time and improve quality scores up to 36% using artificial intelligence (AI)-enabled solutions, according recent results demonstrated from Nuance. Powered by advances in the cloud and cognitive computing,
Nuance's next-generation speech and language understanding solutions make it easier for clinicians to quickly capture complete patient information in electronic health records (EHRs) using technology that amplifies their intelligence and works in the background to complement patient care rather than compete
with it.
Siemens Healthineers Launches Global Digital Ecosystem for Healthcare Providers
Siemens Healthineers has announced the launch of a global digital platform for healthcare providers as well as for providers of solutions and services. The aim of the platform is to foster the growth of a digital ecosystem linking healthcare providers and solution providers with one another as well as bringing together their data, applications and services.
DiACardio Named Venture+ Forum Pitch Competition Winner At HIMSS17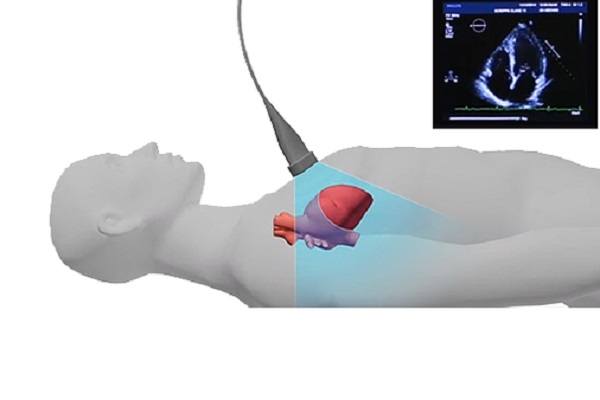 The Personal Connected Health Alliance has named DiACardio Ltd, a provider of revolutionary decision support tools company for cardiologists using echocardiography as the winner of its 11th annual Venture+ Forum pitch competition for startup companies at HIMSS17. Presenting companies were selected based on criteria for having demonstrable impact on improving health care delivery and outcomes.
Presenting companies were selected based on criteria for having demonstrable impact on improving health care delivery and outcome The Venture+ Forum fosters business-building opportunities, cutting-edge collaborations and support for the adoption of innovative, evidence-based and outcomes-driven health technology solutions.
Emanate Wireless Launches AI-based Temperature Sensors for Hospitals, Clinics
Cleveland, Ohio-based Emanate Wireless, a builder of solutions that continuously monitor the operation and productivity of key clinical assets at healthcare facilities unveiled new AI-based temperature sensors for its PowerPath™ Temp Solution. Emanate has created this solution for hospitals and clinics that dread the decades long challenge of having to monitor clinical assets such as refrigerators manually to maintain the safety of vaccines and medicines.
eClinicalWorks Announces Successful Deployment w/ CommonWell
eClinicalWorks announces its successful deployment of CommonWell Health Alliance services. As a Contributor Member of CommonWell, eClinicalWorks can now support the seamless exchange of data for its customers. Built on a vendor-neutral platform, CommonWell services are built directly in a member company's software, allowing health information to easily be shared among participating care locations and across disparate EHRs
Partners Connected Health, Mass Medical Partner to Bring Medical Second Opinions to Patients in China
Partners Connected Health announced a new partnership with Massachusetts Medical International, to provide remote diagnosis and expert second opinions via the Partners Online Second Opinion service (POSO), for physicians and patients in China. Managed by Partners Connected Health, POSO provides access to world-class hospitals affiliated with Partners HealthCare, offering patients and their physicians, all over the world, easier access to expert medical specialists. Massachusetts Medical International is an international medical service institution providing remote diagnosis, medical treatment and professional training for hospital management and physicians from China.