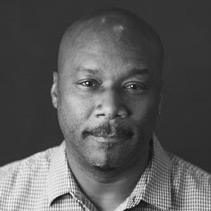 Editor's Note: Victor Morrison is Next IT Healthcare's Chief Strategy Officer. He has over 22 years of pharmacy expertise. You can follow him on Twitter @VictorOMorrison
At this year's Next Edge Health Experience Summit, Riley Conrath and Shane McAllister of EffectiveUI gave a great talk titled "Designing for the Emotion of Healthcare." EffectiveUI has written at length about journey mapping and persona development for healthcare clients, but it was particularly striking to hear their talk during the Next Edge Summit where so many leaders in our industry gathered to discuss the patient experience.
A few years ago, journey mapping took off in the broader business world, but 2016 seems to be the year for journey mapping in healthcare. So what gives? Why are we all talking about this topic now? And what makes this tool unique to healthcare?
Integration Transcends Digital
Information technology spending is booming among health providers, according to IDC. In fact, their research indicated that 40% of providers were increasing IT investment in 2016. Those investments were spread across on-premise, SaaS, and managed hosting environments perhaps more evenly than in many other industries.
As providers work to integrate these new technologies into their environments, leaders are able to more easily identify how the people who touch these technologies, both internally and externally, are affected. In short – IT modernization and integration efforts shine a light on the need for departmental and cultural integration across the organization. In the case of healthcare, technology projects highlight the need for a better understanding of the human elements involved in healthcare experiences.
That's where journey mapping comes in. As departments work through systems upgrades and new implementations, they have an opportunity to enhance the patient experience and fill gaps that were perhaps "unfixable" on legacy systems. So long as IT investment continues to grow, the value of journey mapping will grow. Moments of process change remain one of the great opportunities for healthcare providers to revolutionize their patient experience.  
The Voice of the Patient
Today's patients have a louder, more unified voice than ever before. Healthcare consumers everywhere are demanding to be a part of the healthcare process. They are asking for copies of their medical record more frequently, and they have a new expectation that healthcare ought to be vastly easier in a world of Uber and on-demand food delivery and online personal financial management.
In this year's election cycle, healthcare has only become even more top-of-mind for millions across the country.
For example, the challenges with VA wait times continue to dominate political headlines, but simultaneously highlight one of the most commonly cited problems about the patient experience. In a survey this year, 63% of patients said waiting to see the doctor was the most stressful part of their visit.
As the national dialogue around these issues continues, patients are paying closer attention to the experience they receive when interacting with providers, pharmacies and their insurance company. Now, juxtapose growing patient awareness with the tools the industry has been using to track satisfaction. The well-known HCAHPS survey was only implemented in 2006, which makes this year only the 10th anniversary of broad data collection on the patient experience.
The cumulative result is higher expectations for every part of our health system.
If you consider the HCAHPS survey to be industry-wide meta-data, it's no surprise to see that individual organizations have turned to journey mapping in 2016 to glean more site-specific and organization-specific insights. Seton Hospitals documented their work on journey mapping this year, in fact. And Mayo Clinic has been one of the most vocal supporters of the practice. They reported great results — the insights from journey mapping helped them better understand the patient experience and the opportunities they had to improve it. They can also test their progress by ongoing dialogue with the one person that matters most: the patient.
A Trend to Remember
Every year we hear about new trends in healthcare and health IT. We try to put them in context at the Next Edge Summit, and this year is no different.
Deloitte conducted exhaustive research on the relationship between patient experience and financial performance at hospitals. The results were stunning:
Hospitals with "excellent" HCAHPS patient ratings between 2008 and 2014 had a net margin of 4.7 percent, on average, as compared to just 1.8 percent for hospitals with "low" ratings.

— Deloitte
And that's, perhaps, the best reason why journey mapping is such a focal point this year: it delivers exceptional experiences to patients, and generates demonstrable ROI in healthcare. 81% of consumers are currently unsatisfied with their healthcare experience. Confoundingly, the happiest consumers are those who interact with the system least.  That has to change, and it has to change now if we ever want to reach the holy grail of a system that prioritizes well care, not just sick care.
Journey mapping is having a big year in healthcare, but the results are what matter. When patients are satisfied and engaged in their care, outcomes improve. While there are countless approaches to journey mapping, there's no longer any doubt that it's the starting point in any effort to determine how to better engage patients.